The greatest Polsih ATP singles player of all time, Hubert Hurkacz, has been a mainstay in the top rankings for over 2 years now. The 26-year-old first rose to prominence in 2021, his break-out season, when he defeated one of the greatest tennis players of all time, and 8-time champion, Roger Federer in the quarter-finals of the 2021 Wimbledon Championships.
Not only did he make headlines for upsetting a member of the Big Three, but he also became the last player Roger Federer would contest against in a Grand Slam event. All this is without mentioning the ATP Masters 1000 title he secured earlier in that season. In this article we'll be touching on the Pole's career, what racquet he uses, his relationships and so much more.
Hubert Hurkacz was born on the 11th of February, 1997 in Wrocław, Poland, making him 26 years old as of February 2023. He was born to parents, Zofia Maliszewska-Hurkacz and Krzysztof Hurkacz. He has a younger sister Nika who is 10 years younger than him. Sports and athleticism run in his family.
Hubert's mother was a former no. 1 junior Polish player, his uncle played tennis professionally, and even his grandfather was an international volleyball player. It's no surprise Hubert chose tennis. Watching his mother play tennis inspired the then 5-year-old Hutkacz to try tennis but it was only after seeing Roger Federer play that he wished to pursue it professionally.
Even his younger sister, Nika Hurkacz, is a tennis player. He would be initially coached by his parents but got lessons and coaches as his determination developed. He is currently coached by Craig Boynton, former coach of players like Jim Courier, Mardy Fisher, and John Isner.
Hubert Hurkacz Profile
| | |
| --- | --- |
| Nick Names | Hubi |
| Age | 26 |
| Date of Birth | 11 February 1997 |
| Weight | 81kg (179lbs) |
| Height | 6ft 5in (196cm) |
| Residency | Monte Carlo, Monaco |
| Nationality | Polish |
| Turned Pro | 2017 |
| Marital Status | Not married |
| Spouse | NA |
| Social Profiles | Instagram, Twitter, Official |
| Sponsors | Yonex, Easypost, Gerald Charles |
| Prize Money | $9,428,733 |
| Net Worth | $10 Million |
Hubert Hurkacz Net Worth 2023
Given his prize money earnings and luxury brand deals, the no. 1 Polish player's net worth has been estimated to be above $10mil.
Hubert Hurkacz Prize Money
The 26-year-old has accumulated an impressive $9,428,733 in prize money earnings. He made over $3 mil in 2022 which was his most successful season to date but a close second would be his 2021 season, also his break-out year. A full breakdown of his yearly prize money earnings is given below.
Year
Prize money earnings
2015
$9,293
2016
$15,843
2017
$39,953
2018
$470,876
2019
$1,228,732
2020
$824,347
2021
$2,323,290
2022
$3,380,239
YTD 2023
$598,257
Total: $9,428,733
Hubert Hurkacz Sponsorships
Hubert is sponsored by a number of brands and that number is only set to rise given this upward trend in his career. His primary sponsor is Yonex who supplies him with both his racquet and other sports gear like tennis bags and athletic wear.
He is also sponsored by LOTOS, Grupa LOTOS, a Polish capital group specializing in oil whose logo he can be seen sporting on his shirt. Hubert also has a love of cars and is in a partnership with the Luxury U.K. car company McLaren whose car he can be seen using to drive to events.
Another luxury brand that he endorses is Swiss watch manufacturer Gerald Charles whose Sport Titanium watch he commonly wears on the court and during award ceremonies.
Hubert Hurkacz Tennis Racquet
Hubert tennis racquet is sponsored by Yonex and uses their flagship VCORE Pro 97 racquet. The green and purple racquet has specifications that include a 97in2 head size and a 16×19 string pattern.
Whereas he hasn't changed his racket racquet brand, if you want to know, how many Pro tennis players are using Yonex Tennis equipment, then you can find all information from his given link.
Hubert Hurkacz Tennis Shoes
YONEX Power Cushion technology absorbs and reverses the impact energy for smoother movements. It provides 3x more shock absorption than urethane and an egg dropped from 7m will bounce back 4m without damage.
The shoes also have a 3D graphite sheet for increased stability and agility, a one-piece outsole for stability, and TPU for increased stability in the heel area.
Hubert Hurkacz Career
The world no. 11's early career was primarily uneventful and can be glossed over. As a junior, he peaked at world no. 29 and his most significant achievement as a junior was placing runner-up at the 2015 Australian Open junior doubles event alongside his partner. At the end of 2015, Hubert went professional, playing his first professional match at the beginning of 2016, representing Poland during the Davis Cup. He got his big break in 2018.
Though he had qualified for Grand Slam main draws before, 2018 was the season he won his first main draw match. He would replicate this feat at 2 Grans Slam events while qualifying for 3 consecutive major tournaments. The first was the French Open, where he was defeated by Marin Cilic in the second round. He then lost in the first round at Wimbledon and once again was defeated by Marin Cilic in the second round of the US Open.
These Grand Slam main draw appearances allowed the Pole to break into the Top 100 and won him qualification for the 2018 Next Generation ATP Finals, During the finals, he upset Juame Munar but was disqualified during the round-robin stage. His performance even won him a nomination for the ATP Newcomer of the Year Award.
2019 saw some major advancements in Hubert's career. He started off the year with a Challenger title at Canberra and at the Australian Open, he accomplished his first main draw appearance at the event. Then at the ATP 500 Dubai Championships, he reached the quarter-final after upsetting top seed Kei Nishikori. This victory recorded his first win over a Top 10 player.
Hubi: Fully Loaded 🙌

Hubert Hurkacz gets a first Top 10 win, knocking No.1 seed Nishikori out of #DDFTennis! pic.twitter.com/dMVynGQXxS

— Tennis TV (@TennisTV) February 27, 2019
His most notable achievement from this season was his spectacular ATP Masters 1000 performance. At Indian Wells, he reached the quarter-final of a Masters 1000 event for the first time. He upset players like Top 10 Kei Nishikori and Denis Shapovalov to reach the quarter-finals. His Miami Open and Madrid Open run both resulted in a third-round appearance. Along the way, he upset players luke Matteo Berrettini, Dominic Thiem, Alex de Minaur, and Lucas Pouille. He had made another ATP quarter-final that year at Eastbourne International.
Wimbledon was another area of improvement where Hubert got to his first 3rd round at any major event. As the season was nearing the end, he had an impressive run at the Roger Cup, defeating Taylor Fritz and Stefanos Tsitsipas. At the Shanghai Masters, he once again made a third-round appearance. Another major accomplishment from this season was Hubert winning his first title after defeating Benoit Paire in the finals of the Winston-Salem Open. He ended the year finally breaking into the Top 40.
Coming to recent years, 2020 was the year with even more consistent improvements. During the beginning of the season, Hubert broke into the Top 30 as world no. 28 after defeating top players during the ATP Cup and making a semi-final appearance at the Auckland Open. Defeating players like Dominic Thiem, Lorenzo Sonego, Diego Schwartzman, Borna Coric, and Feliciano Lopez launched him even higher in his ranking.
The Pole also reached the second round at the Australian Open, seeded no. 31. There was also a focus on his doubles career this year. At the Rotterdam Open, he reached the quarterfinals alongside Felix Auger-Aliassime. His singles performance slightly suffered this season as for the rest of the season, he had no new or significant showings.
He did upset Andrey Rublev at the Italian Open during the second round. It was at the end of the year that Hubert had his major success of the season when partnered with Felix Auger Aliassime, the duo reached the final of the 2020 Paris Masters. They defeated Mate Pavic and Bruno Soares to win their Madien ATP Masters 1000 doubles title.
2020 was an off-season for Hubert but 2021 was the exact opposite. The Pole had the breakthrough year that landed him a post on the Top 10 and cemented him to be one of the leading players of our generation. He started off the season with a title at the Delray Beach Open.
Then at the Great Ocean Road Open, he reached the quarter-finals in both singles and doubles. However, his success didn't translate to the Australian Open, and he lost in the first round. He defeated Adrian Mannarino and Richard Gasquet respectively at the Rotterdam Open and Dubai Championships before he made history at Miami.
At the Miami Open, he upset Denis Shapovalov, Milos Raonic, Stefanos Tsitipas, Andrey Rublev, and Jannik Sinner in the finals to win his first Masters 1000 titles. He was now ranked in the Top 20 for the first time as no. 16. His doubles performance from last year carried over to 2021 and at the Halle Open, the duo reached their second ATP final but placed runner-up. Another major accomplishment from 2021 was Hubert's semi-final run at Wimbledon.
He defeated Lorenzo Musetti, Marcos Giron, and Alexander Bublik to reach the fourth round of a Grand Slam for the first time. He then upset Daniil Medvedev to reach the fourth round, also recording his third Top 10 win of the year. What came next was his legendary match against 8-time Wimbledon champion and Big Three member Roger Federer which saw the Swiss lose in straight sets at the quarter-final. Hubert's run ended in the semi-finals after losing to Matteo Berrettini but his match against Roger became infamous.
He was now the fifth Polish man to reach a Wimbledon quarter-final, the second to reach a major semi-final, and the first since Mario Ancic in 2002 to beat Federer in straight sets at Wimbledon. During the hard court season, he made the quarter-finals at the Canadian Open and 3rd round at the Cincinnati Masters. He upset former no. 1 Andy Murray and Nikolov Basilashvilli during these tournaments. The US Open only resulted in a round 1 loss but at the Moselle Open, Hubert became the first man at the event to win both the singles and doubles trophy after he defeated players like Lucas Poullie, Andy Murray, and Peter Gojowcyzk.
His stellar Master's performance continued to Indian wells where he reached the quarter-final after upsetting Alexei Popyrin, Frances Tiafoe, and Aslan Karatsev. He replicated this feat at the Paris Masters, reaching the quarter-final once again. This victory launched him close to the Top 10 and qualified him for the ATP Finals. He reached the semi-finals at the season-ending event and his result allowed Hubert to end the year as world no. 9. This pushed him over his predecessor Wojciech Fibak who was once the highest Polish-ranked player in history and the only Pole to qualify for the Finals.
2022 was an even better year for the 26-year-old. He reached his first ATP 500 quarterfinal at the Dubai Tennis Championship and at the Miami Open, as defending champion, he made a semi-final appearance before falling to Carlos Alcaraz. He did however win a second Masters 1000 doubles title at Miami partnered with John Isner.
Then at the Monte Carlos Masters, he reached the quarterfinals of another Masters 1000 tournament, a first for him on a clay court. His Master's domination continued at the Madrid Open after he reached his third Masters 1000 quarter-final of the season. His Grand Slam performance also improved and for the first time, he reached the 4th round at the French Open.
Do Not Disturb: 👎
Messages from mom: 👍 pic.twitter.com/jCvQEfqEtJ

— ATP Tour (@atptour) March 1, 2023
He continued his successes to the Halle Open where he defeated world no. 1 Daniil Medvedev, Maxime Cressy, Ugo Humbert, and Felix Auger-Aliassime to win his first ATP 500 title. This was the 5th final in a row that Hubert had won, making him the seventh player in the Open Era to win the first 5 finals. Then at the Canadian Open, he reached his 4th Masters 1000 quarter-final and second final of the season. He also reached the semi-finals in the doubles competition alongside compatriot Zielinski. At the end of the season, he made 3 consecutive quarter-finals at the Astana, European, and Erste Bank Opens respectively.
As of February 2023, in the United Cup, Hubert defeated Alexander Bublik and Stan Wawrinka. His duo alongside woman's no. 1 Iga Swiatek allowed Poland to reach the Final Four. At the Australian Open, the Pole reached the fourth round, his best performance at the event. He also won his 6th career ATP title at the Open 13 Provence after upsetting Benjamin Bonzi in the final in straight sets. He is currently playing in the Dubai Tennis Championships.
Hubert Hurkacz Titles
The Pole has won a total of 6 ATP singles titles, 4 ATP doubles titles, and some Challenger titles. Those 6 include a Masters 1000 singles title and 2 of his doubles titles are from Masters 1000 events, won an ATP 500 event at Halle.
Hubert has recorded numerous Top 10 wins and he is the highest-ranked and most accomplished male Polish player in history. Whereas he won his first title in 2019 at Winston-Salem and his latest title was won in February of 2023, at Marseille. He peaked at world no. 9 in singles and world no. 30 in doubles, making him an accomplished player in both disciplines. He is currently world no. 11 in singles and world no. 32 in doubles.
Hubert Hurkacz Relationships
The Pole is seemingly single. Even though he has been playing professionally since 2015, he has not yet been linked to any romantic partners, possibly to not get distracted while he is at his best or to avoid controversy. He has never gone public with any relationships either.
How many titles has Hubert Hurkacz won?
The Pole has won 6 ATP singles and 4 doubles titles including 1 Masters 1000 singles title and 2 Masters 1000 doubles titles.
Who coaches Hubert Hurkacz?
He is currently coached by Craig Boynton, former coach of Jim Courier, Mardy Fisher, and John Isner.
Which racquet does Hubert Hurkacz use?
Hubert uses and endorses the Yonex VCORE 97 Pro.
How tall is Hubert Hurkacz?
Hubert is 6ft 5in, a height considered optimal for tennis players.
Who is Hubert Hurkacz Girlfriend?
Hubert Hurkacz currently is not in any king of relationship.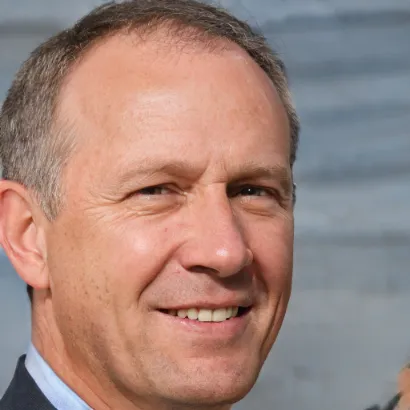 As someone who enjoys both playing tennis and writing, I strive to embody a combination of skillful technique and unwavering perseverance on the court while simultaneously offering valuable observations and reflections to my audience through my articles. My overarching objective is to motivate and encourage others on their individual paths towards tennis success.