Majorly beginners, females, seniors or players who suffered from an arm or shoulder injury prefer to go with a racquet whose weight is under 280 grams or 10 ounces.
In search of a lightweight tennis racquet, you have to compromise on control, because as weight decreases power increases, or you can say control and power are vise versa.
Making a list of top-rated lightweight tennis racquets to facilitate junior players will help you to look at all the sticks at once.
Top 6 Lightweight Tennis Racquets Review
1. Head Speed Lite – Best Tennis Racquet for Adv Juniors
Head Speed Lite with a solid Graphite frame and a lightweight body meets the demands of not physically mature to tennis like professionals.
The racquet barely weighs 9.3 ounces and improves the overall swinging speed. As a result, the chances of hitting powerful and accurate strokes increase sufficiently.
Speed Lite comes with special construction. The brand has shifted all weight to the head to reduce the overall fatigue and tiredness. So, juniors can play some powerful shots without any fatigue.
The 100 sq. inches head size deliberately enhances the sweat spot for adding more control and precision. Beginners could easily middle the ball while avoiding the edges for precise strokes.
In a nutshell, Graphene 360+ Speed LITE offers a comfy feel and enhances the hitting power with a generous enough sweat spot. Although it's a bit expensive, you should definitely consider it if you want to improve your gameplay.
Head: 100 in² / 645 cm²
Length: 27 in / 68.58 cm
Unstrung Weight: 9.3 oz / 265 g
String Pattern: 16×19 (16 Mains / 19 Crosses)
Beam: 25mm
Flex: 68
Composition: Graphene 360+/Graphite
Racquet Colors: White/Black
---
2. Babolat Drive G Lite – Best Lightweight Tennis Racquet of All Times
Babolat Drive G Lite is ultimately the best option when it comes to beginners or junior players. I, for one, loved playing with it a while back when my friend asked me for a practice session.
The tennis racquet is light in weight. Babolat has shifted all the weight down to its head. Therefore, it's easier for beginners to swing it.
Not only that but you'll love the blend of speed, control, and power that the racquet offers. The string and grommet adjustment with a tight tension helps the racquet to enhance stability and balance. Speed is already improved as it's a lightweight racquet.
Coming towards the construction now. Babolat has made this racquet with Graphite, which makes the overall frame rock solid and durable enough. The racquet, on the other hand, this racquet is under $150.
Long story short,
It's a go-to tennis racquet for players who want to improve their game and control the overall tempo of the game while playing tough opponents.
Head: 102 in² / 660 cm²
Unstrung Weight: 9 oz / 255 g
Length: 27 in / 68.58 cm
Beam: 23mm/26mm/23mm
Composition: Graphite/Cortex
Racquet Colors: Navy & White
String Pattern: 16×19 (16 Mains / 19 Crosses)
Flex: 70
---
3. Wilson Blade 100L – Best Lightweight Racquet for Intermediate Players
In case you are an agile tennis player and want to up your game with a lightweight racquet, then Wilson Blade 100L is meant for you. With durable construction, light stick, heavy head, and sleek shape, the racquet could just be the perfect choice for you.
To state some basic features, Wilson lightweight racquet weighs only 10.1 ounces. With such a lightweight shape, the brand has induced a light head interface to increase the speed and power. So, it's easier to contain your opponent with some powerful strokes with added control.
Contrary to that, you'll love the FeelFlex technology that offers a flexible feel whenever the ball hits the sweet spot. This premium feel gives positive vibes and allows advanced players to keep hitting their targets.
Along with other features,
I specifically liked the parallel drilling feature in the string pattern. It improves the sweet spot and gives more control plus accuracy to the advanced players.
Head: 100 in² or 645 cm²
Unstrung Weight: 10.1 oz or 285 g
Length: 27 in or 68.6 cm
Beam: 22 mm
Composition: Braided Graphite/Basalt
Colors: Black/Green/Silver
String Pattern: 16×19 (Mains x Crosses)
Flexibility: 68
---
4. Babolat Pure Aero Lite – Best Lightweight Tennis Racquet for Beginners
Do you want to dominate the court using some extra spin with control and precision? If that's the case, then Babolat has got you covered. The latest Pure Aero Lite is made specifically for juniors who want to focus on improving spin shots.
First things first, one of the best lightweight tennis racquets comes with an aerodynamic head. This improves the overall power and speed to help beginners play their favorite shots easily.
On top of that, the open string pattern is simply phenomenal. No matter if you are a newbie or an advanced player, this pattern will help you achieve more spin than expected for sure.
Babolat Pure Aero Lite is all about a PURE feel. The new SMAC material integrated with graphite not only absorbs the vibration but also gives a premium feel at the same time.
In a nutshell, Pure Aero Lite with only 9.5 ounce weight and with an equal head balance frame offers an aesthetically pleasing gameplay experience. Would definitely recommend it to juniors and intermediate players.
Head MP Size: 100 (in²) / 645 (cm²)
Unstrung Weight: 9.5 oz or 270 g
Length: 27 in / 68.58 cm
Beam: 23mm/26mm/23mm
Composition: Graphite
Racquet Colors: Yellow/Black
String Pattern: 16×19 (Mains x Crosses)
Flex: 67
---
Pro Staff 97UL from Wilson focuses on control and accuracy while maintaining proper speed.
The lightest tennis racquet weighs 10 ounces and is durable enough to help you play some powerful strokes to win game points.
Furthermore, The special 16×9 string pattern ensures more control and added spin to every stroke adult players make.
Advanced players could also enjoy playing some decent shots with one of the best lightweight tennis racquet.
97UL Pro staff is the lightest racquet with full length in the Wilson Pro Staff series which comes in V13.
Adding to the features, Wilson advertises the Pro Staff 97 Ultralight with only one word, "Versatility".
The racquet offers a fast swinging pace, adds more power, and feel. Plus, the extra spin works like icing on the cake for tennis players.
Head: 97 sq in / 626 sq cm
Unstrung Weight: 9.5 oz / 269 g
Length: 27 in / 68.6 cm
Beam: 23.5 mm
Composition: Graphite
Color: Black
String Pattern: 16×19 (Mains x Crosses)
Flexibility: 66
---
Finally, the list of best lightweight tennis racquets comes to an end with the introduction of Prince Textreme Tour 100L.
This durable, comfortable, and lightweight racquet enable junior players to improve their control and stability on multiple shots.
The Textreme technology being used in the frame not only makes it lighter but also improves the overall stability. More stability means better control and grip on fast swings.
Notably, Txt Tour 100L also features a 100 sq. inches head size along with a 16×18 string pattern. Both these options not only increase the sweet spot but also improve the overall accuracy for beginner players.
In the end, What I loved the most about this racquet is its affordability.
Compared to the likes of Wilson and Babolat lightweight racquets, this model costs less than $150 and a perfect racquet choice on low-budget.
Head: 100 sq. in. / 645 sq. cm.
Unstrung Weight: 9.5 oz / 270 g
Length: 27 in. / 68.6 cm
Beam: 22/23/20 mm
Composition: Graphite & Textreme
Color: Black/Orange
String Pattern: 16×18 (Mains x Crosses)
---
Final Verdict
Choosing the best lightweight tennis racquet could be the first step you'd take to play tennis. That said, if you don't make the right decision, you'd end up frustrating yourself with inaccurate and blunt strokes.
Now, it's up to you to choose the best racquet as per your budget and preferences. A piece of advice from me? If you have the money, then simply choose Babolat Drive G Lite as you won't find a racquet better than this to start your tennis career.
Adios!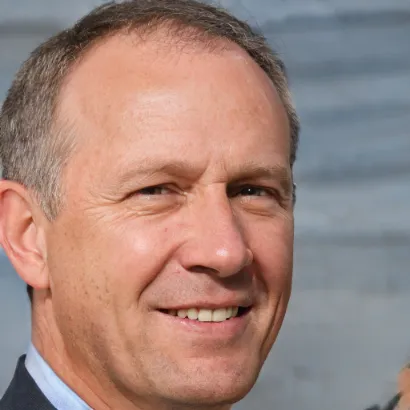 As someone who enjoys both playing tennis and writing, I strive to embody a combination of skillful technique and unwavering perseverance on the court while simultaneously offering valuable observations and reflections to my audience through my articles. My overarching objective is to motivate and encourage others on their individual paths towards tennis success.