This in-depth and detailed analysis of the best tennis racquet brands will help you to choose the best tennis racquets for you.
More than 15 tennis brands are available in the market. So, it is difficult to decide which brand is good or perfect to use.
A lot of manufacturers are available in the market that insists on their racquet to be the best. Even a top tennis player can also get confused while seeing a variety of tennis racquets.
Importance of Tennis Racquet Brands
If you just started to play tennis then you might face many problems. As there are a lot of rules to consider while playing tennis. Court rules and positions are also different for server and receiver.
Choice of the best racquet brand also matters a lot while playing tennis. There will be no game without a good racquet. If you play with a bat especially designed for beginners then you can get more understanding as compared to racquets for advanced players.
While choosing your stick you should consider many things eg. racquet brand, its head size and string pattern. Tighter strings will absorb less power while making shots. Many famous tennis players have racquets with tight strings. String tension also depends on your game style.
Similarly, oversized head racquets with light weight is also in demand. High-speed racquets are good for groundstrokes. While tweener racquets are good for those who love to play in a friendly game on courts.
If you are a beginner, you should go for lightweight racquets, because they are easy to move and heavyweight rackets are difficult to move.
Grip size is also important while choosing the right tennis racquet brand. If you choose a small grip then you will put too much pressure on its handle. It can lead to muscle injury or tiredness.
If you choose a large grip then it would be difficult for you to make changes in your grip. So, you should look for the standard grip size. Good grip size helps to make changes in your grip easily.
List of Top-Rated Tennis Racquet Brands in 2021
1. Wilson Sports Tennis Racquet Brand
The company was founded in 1913. The company is reliable and has been generating racquets for a long time.
Serena Williams, Stefanos Tsitsipas, and Roger Federer are some fresh stars of the organization. Especially, Federer has become the top seller and people love to purchase its racquets.
Wilsons racquets are stable and durable. These playable racquets are easily suitable for players of all ages. But now they are bringing out some innovations to their racquet. Wilson clash is a good example of this. Now it has become a hot seller in the market.
Let's check our Wilson's best racquets for beginners, experts, and advanced level players.
This Wilson racquet is best for intermediate players. This newly-released racquet and has now become a top seller. People love to use their incredible features and feel satisfied with every shot.
It contains a head volume of 100 Square inches. This wilson clash is lighter in weight as compared to other racquets. But if you don't feel comfortable with its lightweight then you can choose its heavy model.
It is composed of carbon fiber which is durable and stable. It is available in grey, black, and orange color. It weighs 0.06 pounds.
It has a combination of features as it provides flexibility, stability, and power. You should try this racquet. Many expert players also prefer to use this racquet.
It is Roger Federer's racquet. It is stable and made up of durable material. It is made up of graphite and is available in black color. It has increased the head size by 97 inches. It is accurate for those participants who can monitor their shots skillfully.
This Wilson pro staff racquet is much better than previous models. It provides a classic leather grip and the frame is suitable for skilled players.
These are the best Wilson tennis racquets for beginners. This racquet comes with remarkable features and is easy to handle. It comes up with a heavy head with a low swing rate.
Players don't have to use much power. This racquet does not come up with the cover. Its handle size is about your grip size. So, it is a decent all-around racquet for learners.
---
2. Babolat Tennis Racquet Brand
A few years ago Babolat was not very famous. And they were limited only to make solid strings. But with time the company grew its business and now they have become popular in making racquets. The company is well known for making reliable racquets.
Babolat racquets are suitable for both beginners and advanced level players. The players that approve of Babolat include Dominic Thiem, Caroline Waziniacki, and Garbine Muguruza.
Babolat Pure Aero
This racquet is very good for beginners. It is light in weight and people can easily handle it. It provides soft spots with plenty of power.
These are different models of Babolat pure aero 2019 available in the market. So people should check out different models to see which one is perfect for them. Choose the model which is arm-friendly.
Babolat pure aero is composed of carbon fiber and is available in black and yellow color. It is included with CARBON PLY STABILIZER to improve strength.
It is about 27 inches long and features 16 x 9 string patterns. It has a head size of about 100 inches.
Babolat Pure Aero Tour
This touring model is perfect for intermediate and advanced players. It weighs 12 ounces that make it heavier than other Babolat families. This racquet is very popular among local club players. It is equipped with many amazing features.
It is composed of graphite and carbon fiber. It is very durable and flexible to use. It contains aero modular technology that increases racquet head size.
Babolat Pure Drive Tour
The pure drive model is good for advanced players. It is the heaviest model of the Babolat family. It is 27.5 inches long and contains 11.7 ounces strung. It has added FSI power technology that makes string spacing wider. It provides bigger spins with depth.
It is a great racquet for advanced level players that hits remarkably.
---
3. Head Tennis Racquet Brand
Head provides a huge variety of tennis racquets for people of all ages. Ash Barty, Andy Murray, and Novak are the three main supporters of head racquets nowadays.
Head Graphene 360 Radical MP
This head model has been very popular nowadays. It is an excellent choice for intermediate players or advanced players. It provides easy spins as it swings effortlessly.
It comprises a swing weight of 324 and contains numerous built-in controls. It comprises a head size of 98 Square inches and a length of 27 inches. It provides string patterns of 16 x 19 inches.
Head Ti.S6
It is the best head racquet for beginners. It's one amazing thing is that it is available at a reasonable rate. This head size will give perfect hitting and soft freely swings. It weighs about 8 ounces.
This racquet is made up of titanium and graphite. It is available in black and grey color. It is provided with extra length. The string patterns are 16 x 9 inches. It has one year of warranty.
Head Graphene 360 Instinct MP
This racquet is best for intermediate players. It is a very comfortable racquet to use that provides easy spins. Maria Sharapova supports this model.
It weighs 10.6 ounces and string patterns of 16/19. New added graphene 360 technology provides greater durability.
---
4. Prince Tennis Racquet Brand
These types of racquets are popular among older generations. Most people like to play tennis after their retirement. So, this racquet is the best choice for them.
The company does not contain any stable sponsored players. John Isher is the only player to sponsor it.

Prince Textreme Premier 110 Racquet
This tennis racquet is best for beginners. It is an oversized racquet with a graceful look. Unlike other heavy racquets, it is lightweight and best to provide sweet shots. It contains a heavy head and is suitable for learners. It weighs 10 ounces and a length of 27.5 inches.
Prince Phantom Pro 93 P
This racquet has the smallest head size as compared to previous racquets. It had a head size of 93 Square inches. It possesses a strong pattern of 18 x 20.
Its smaller size can provide better management and precision. It weighs 11.6 ounces and is available in black color. It is more suitable for aggressive players.
Prince Textreme Warrior 100
This tennis racquet is perfect for intermediate players or local club players. It provides easy swings and easy serves. But you have to compromise on its stability. It's not a very big issue. This racquet is available at an affordable price with a lot of features.
---
5. Yonex Tennis Racquet Brand
Yonex Astrox 100 ZZ Badminton Racquet
This is an excellent racquet for those who want to play shots with a lot of strength and also capable of retaining controls. This racquet is being used by several good players in the world. Let's have a look at its specifications.
It contains a heavy head with an included racquet cover. It is equipped with the technology of a super slim shaft that produces vigorous energy. It also contains an aerobox frame that provides faster swing accelerations and a strong feel.
Astrox 100 ZZ
It is one of the good Badminton racquets from Yonex. It is ideal for those who play aggressively. Its very slim shaft makes it easy to move. It is a lightweight but head-heavy racquet. It possesses a rotational generator system that ensures high speed. It has a flexible body and is made for those who want to make powerful shots.
Duora Z strike
It's another powerful racquet brand from Yonex. It makes backhands and forehead simple, abrupt, and strong. It weighs about 88g. Its frame is composed of graphite, hyper-MG shaft, and nanometers DR. Hyper MG shaft is the most flexible graphite by Yonex. It provides boosted energy, rate, and management.
---
6. Tecnifibre Tennis Brand
The company was founded in 1979 and it provides racquets with advanced technologies. Now Tecnifibre racquets are popular among the young population.
Tecnifibre is a great company that provides durable and stable racquets. The company has launched racquets of many models.
All these racquets are suitable for intermediate to advanced level players. Its innovated Xtreme Touch Construction provides strength and durability. Now Tecnifibre has declared its agreement with ATP.
---
7. Dunlop tennis racquets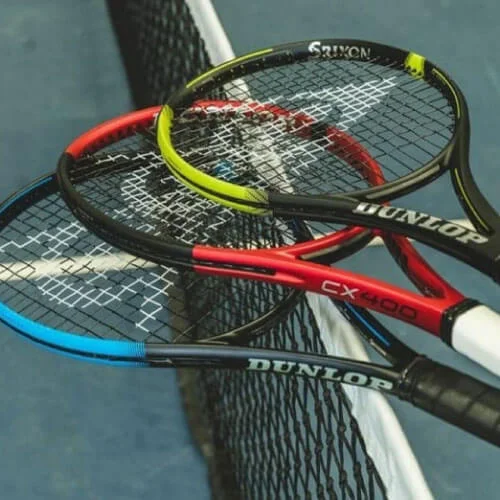 Dunlop is an English sports item company that provides tennis and golf materials. This organization started producing rubber golf balls in 1910. In 1924 it started preparing tennis balls.
In 1925 the company was at its peak point. But it started declining in the late '70s and '80s. Because they were failed to adopt new technologies at that time.
After the 1980s company decided to adopt new materials and technologies to enter into the competition.
Phillip Marx, Ross Hutchin, and Almagro are famous supporters of Dunlop. However, Dunlop racquets are a good choice for you. You would not waste your money if you buy this.
---
8. Volkl Tennis Racquet
This German company is started in 1923. Initially, this company started producing good quality skies, and then they started producing winter sports equipment like winter outerwear.
This company is still producing high-quality racquets since 1970. Jana Novotna and Michael Stich are supporting the Volkl tennis racquet. Volkl has created numerous racquets with innovative technologies.
Volkl ensures a decent quality of tennis cords and grasps. Overall, Volkl racquets are perfect for those who are looking for top-quality tennis brands.
Conclusion
After the top 8 brands for tennis racquets, I concluded that the Head Ti S5 comfort zone is all-around tennis. And it is considered the best tennis racquet brand for beginners.
Babolat Pure Drive and Babolat Pure Aero are excellent for intermediate players. Head Graphene 360 is arm friendly racquet and it is considered best for advanced players.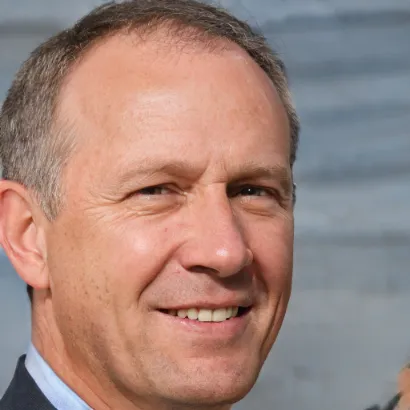 As someone who enjoys both playing tennis and writing, I strive to embody a combination of skillful technique and unwavering perseverance on the court while simultaneously offering valuable observations and reflections to my audience through my articles. My overarching objective is to motivate and encourage others on their individual paths towards tennis success.