If you are someone who loves tennis and Nintendo both, you'd probably want to play some good games on it. Better than that would be a situation if you played it on the newest Nintendo, the Switch. But there remains an issue, what exactly to play?
Surely, you'd want the value out of the money you're spending to buy a cool new tennis game. But there are so many of them. The good, the mediocre, and the useless.
But fear not! Because we have searched far and wide on the internet and have come to you with these four Nintendo Switch tennis games. You can play them solo, with your friends, and even with your family! So read along to find out one of your likings!
Best Tennis Games on Nintendo Switch Reviews
1. Mario Tennis Aces Nintendo Switch (NSW) Game
This isn't the only Mario game thus far that has a tennis theme. Six other games have already preceded the current title, Mario Tennis Aces. But if you thought this was a generic Mario game, you're in for a surprise!
This game is a mix of arcade games and tennis. Power-ups, trick shots, power meters, you name it, it has it! These are some of the aspects that make it much more fun. But there's more! Tons of different characters from the Mario universe wielding different abilities and skills.
A Single-player is present. Mario does travel through some kingdoms, challenging bosses as he goes. For some, the storyline might be a bit more on the forced side, as you do need some XP to progress. But it does teach the game to the newbies quite a bit, for them to not be overwhelmed in multiplayer.
Multiplayer is much more exciting than storyline. There are some exploits that you can pull off to get a good hit here and there, but no such groundbreaking and game-shattering stuff has yet been found out, to date that is.
Top Tennis Rackets for Nintendo Switch
Are looking motion control rackets concoles for nintendo switch then CLICK HERE
---
2. AO Tennis 2 Nintendo Switch Game
AO (standing for Australian Open) International Tennis was an absolute flop when it was released, riddled with big mistakes. It always seemed like something unfinished. Patches that were later sent out tried to lessen the already-done damage. But it was too late. In January of 2020, this game was released. And tennis lovers who also game were expecting quite a lot.
There is a whole roster full of players. Choose from whole courts to numerous game modes. The downside is that the loading times are too damn long. Enough for you to check your phone back, look at the screen and still see it loading.
On the bright side, the main menu is pretty clean and easy to navigate. The graphics aren't that fancy though, kind of like FIFA 12 or 13. There is way too much room to build your character from zero.
The "Academy" is always there to skip the boring management stuff. Player-made logos, locations and outfits are also available.
---
3. Tennis World Tour Nintendo Switch Game
This game has quite a lot going for it. The graphics are good but leave some to be desired. Overall, a good attempt by the devs but it does lack the "wow factor". It has a career mode that is pretty big. As well as quite a lot of other good stuff.
You can start building your deck of players fairly easily here. Other plus points include the game capturing the real essence of what tennis is. So, if you're looking for some wild animations of the ball being thwacked, maybe Mario might be a better alternative.
The campaign isn't boring at all. It is also the best tennis game on the PS4. The online community is fairly big too, for y'all multiplayer-lovers! But that's probably where the benefits start to end for Tennis World Tour.
Let's address the elephant in the room. You have to learn quite a bit here. The shots, the power, the angles, you name it. The fact that when signing coaches and agents gives you only buffs, is a bit outta whack. Also, sometimes the camera angles to go a bit nuts. Graphics on a 4K display might appear as hazy. All in all, it's good but needs improvement.
---
4. Super Tennis Blast Nintendo Switch Game
Looking for a simplistic and cutesy game where ordinary humans, and not Roger Federer, are playing against you?
Well, welcome to Super Tennis Blast! Beware though, the AI does mean business, even if you set it on the easiest difficulty.
One of the biggest noticeable features is how the game uses the real tennis point-scoring system, unlike games like Tennis World Tour. And the list just goes on.
Fancy moves like lobs, volleys and backspins can be made to not just impress your foes, but also friends. And while special moves do exist, they aren't totally random either.
The tutorial helps you to get used to the whole thing. And from there it takes the difficulty up level-by-level, so you don't get overwhelmed by a more experienced player. The controls are also pretty responsive, but that's where all the advantages end.
Some frame animations don't exist, yes, at all. But if your input actions are delayed, you might see a delay in the actions of your character. The story isn't as detailed either as Mario, granted, Mario is on the opposite end of the spectrum too here.
Conclusion
As we've listed, there are quite a few variations in the way each game progresses. Some have a whole army of pre-created characters, but in some, you can create your own. Some have realistic graphics, and some have cartoonish ones. All in all, it really comes down to what game you would like to buy and play.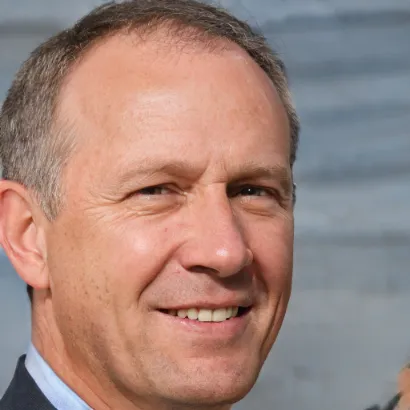 As someone who enjoys both playing tennis and writing, I strive to embody a combination of skillful technique and unwavering perseverance on the court while simultaneously offering valuable observations and reflections to my audience through my articles. My overarching objective is to motivate and encourage others on their individual paths towards tennis success.