Wilson is well known for sporting goods, every year Wilson improving tennis racquets according to players need and to achieve perfection in their equipment to perform outstandingly.
From time to time, top-level professional players as a brand ambassadors which makes them more prominent on big screens and people want what they see.
Best Wilson tennis racquets are made up of robust material that goes a long way. Whether you strike with force or practice with a lighter hand, Wilson tennis racquets will firmly withstand the pressure.
If you want a unique color combination of your racquets, they have it too. Therefore, you have a wide choice of colors and styles to choose from.
Top-listed Wilson Tennis Racquets
Do you know what a racquet head size is? It is the total area covered by the string bed of the racquet. The bigger the head size, the higher, will be the power.
However, a small head size offers more control to the player. As for the Wilson pro staff team tennis racquet, the head size is reasonably sized.
This means that it is large enough to withstand massive force while robust enough to allow a firm grip.
Along with large head size, the Wilson pro staff tennis racquet is light in weight, making it extremely portable. Moreover, you can play your game easily without having to put too much effort into holding the racquet.
Excellent design
Since the racquets' design and details matter the most to some players, the Wilson pro staff tennis racquet is designed with an intricate pattern and impressive matte finish that gives the racquet a classic look.
Head: 100 sq. in. / 646 sq cm
Strung Weight: 10.4 oz / 357 g
Length: 27 in / 68.58 cm
Composition: Graphite
Beam: 23.5 mm
Color: Black/White
String Pattern: 16×19 (Mains x Crosses)
---
Light in weight
If you are a pro player, you might be well aware of how most racquets do not offer firm control, which can lead to poor performance.
However, Wilson hammer 5.3 is light in weight, helping the players maintain a firm grip while striking the ball.
Large head size
Like the majority of Wilson's racquets, Wilson's hammer 5.3 has a reasonable head size. Therefore, you can hit the ball with a reasonable force that will be enough to help you score points against the opposing player.
Along with this, the head size helps in serving as well.
Head Size: 110 in² / 710cm²
Length: 27.5 in / 70 cm
Strung Weight: 9oz / 255 g
Stiffness: 70
Beam width: 28mm/25mm/25mm
Composition: 15% Hyper Carbon & 85% Graphite
String Pattern:16 Mains / 20 Crosses
Racquet colors: Black & White with Gold highlights
---
3. Wilson Burn 100 Series Tennis Racquet – Best for Advance Players
Spin effect technology
The innate spin effect technology improves the ball RPM. However, the players will not have to change their swing for that.
Therefore, with incredible ball RPM, you can strike the ball with full force yet with ease.
Strong frame
Since Wilson is famous for its durable racquets, the burn 100 series is also one of the powerfully racquets with a robust structure, yet they are light enough for players to play comfortably. If you have slimmer arms, this racquet can be a good fit for you.
Premium quality
The Wilson burn 100 is made of excellent quality material, making it extremely robust and durable. Upon arrival, the burn 100 series is tightly strung and ready to perform at its best.
Consistency
Furthermore, the burn 100 series has parallel drilling that allows a more consistent yet forgiving string bed that responds well to force's exertion while dramatically expanding the sweet spot.
Head Size: 100 sq. in. / 710cm²
Length: 27 in / 68 cm
Strung Weight: 10.4 oz / 255 g
UnStrung Weight: 9.9 oz / 255 g
Flex: 68
Beam width: 23mm/25mm/23mm
Composition: High Performance Carbon Fiber
String Pattern:18 Mains / 16 Crosses
Racquet colors: Black & Orange
---
Feelflex technology
In recent years, feelflex technology has become a new sensation amongst tennis players, and thankfully, Wilson blade has it.
Due to the feel flex technology; the blade has a good feel, which adds up to the racquet's overall outlook and performance.
Dense frame
The Wilson blade's 16×19 string and 18×20-string pattern offer more longevity and firm control; therefore, whether you are a beginner or a pro player, the Wilson blade can be a perfect fit for you.
Head: 98 sq. in. or 632 sq cm
Strung Weight: 11.4 oz or 323 g
Length: 27 in or 68.58 cm
Beam: 21 mm
Composition: Braided Graphite & Basalt
Colors: Black/Green/Silver
String Pattern: 18×20 (Mains x Crosses)
Flexibility: 62
---
5. Wilson Clash 108 Tennis Racquet – Best for Senior Players
Arm-friendly
As a tennis player, you will not want to deal with tennis elbow, would you? Thankfully, Wilson clash 108 is an arm-friendly racquet that will help you not deal with such problems.
Lightweight
When it comes to the swing weight, it is as light as it needs to be for you to play comfortably. Do you want to make full cuts at the ball?
Wilson clash 108 will make it extremely easy for you to do so whether you play singles or doubles. clash 108 is suitable for all types of matches. Not to mention how great the feel is.
Large head size
As we mentioned earlier, large head sizes are more powerful. It has a relatively bigger head size, which is an instant pass for pro players.
On the other hand, it may not be as suitable for starters. However, the big head size has little to no effect on the weight.
Head: 108 in² / 697 cm²
Length: 27.25 in / 69.2 cm
Strung Weight: 10.5 oz / 298 g
Unstrung Weight: 9.9 oz / 280 g
String Pattern: 16×19 (16 Mains / 19 Crosses)
Beam: 24.5 mm
Composition: Graphite
Grip Type: Wilson Pro Performance
Stiffness: 56
Color: Red/Gray/Black
---
6. Wilson Ultra 105S CV– Best Frame for Beginner to Intermediate Players
Versatility
Wilson Ultra 105S is considered a racquet for all players, be it a starter, learner, expert or coach. The developers have put a considerable effort into making the racquet perfect, which has resulted in it being extremely versatile.
Therefore, this racquet can be your perfect companion throughout the journey of learning and acing tennis.
Fast and firm
Ultra 105S is specifically designed to help the players level up their game through the strong ability to spin while extremely firm.
Big sweet spot
Aside from the features mentioned above, Ultra 105S CV is suitable for doubles due to the enlarged sweet spot, which allows the players to redirect the shots effortlessly.
Head: 105 sq. in. / 677 sq. cm
Length: 27.25 in. / 69.2 cm
Weight: 10.6 oz. / 302g
Unstrung Weight: 10.1 oz. / 285g
String Pattern: 16×15 (16 Mains / 15 Crosses)
Beam: 26 mm / 27 mm / 26 mm
Flex: 71
Composition: Graphite, Countervail
Racquet Colors: Blue & Black
---
7. Wilson K Zero – Best Arm Friendly Tennis Racquet
K factor technology improves the power and stability, which facilitates the player in striking the ball and swinging the racquets.
The presence of k factor technology makes Wilson K zero more suitable for beginners and recreational players with a short swing.
Maneuverability
Wilson K zero comes under the best selling products due to the maneuverability, lightness and swift swings. For this reason, many famous players from all over the world use it, e.g. Roger Federer.
Industrial design
Furthermore, Wilson K zero is industrially designed to provide power and enhanced stability to the players while enlarging the sweet spot. Also, the compact frame makes the racquet extremely portable.
Head: 118 (in²) / 761 (cm²)
Length: 27.5 in / 70 cm
Strung Weight: 9.1 oz / 258 g
String Pattern: 16×20 (16 Mains / 20 Crosses)
Composition: 100%[K]arophite Black
Beam: 26-29 mm Tapered Beam
String Pattern: 16×19 (Mains x Crosses)
Flexibility: 70
---
Buyer's Guide for Wilson Tennis Racquet
Tennis is a fantastic recreational game that can be equally entertaining for the spectators and the players. If you wish to learn tennis, grab the most suitable racquet and a set of balls to get started.
However, you will need to find a racquet that helps you learn quickly and accurately. A wrong choice of a racquet can lead to multiple issues.
Firstly, a heavy racquet might impact your strikes and lead to wrist aches and muscle pains. Secondly, due to muscle pains and too much exertion of effort, you might get discouraged at an early stage and fail to proceed further.
On the other hand, the right racquet can make serving and swing a lot easier. Also, a little exertion of power will lead to far better results and not to mention the light-weightedness, which makes the movements convenient.
Are you thinking of how to see if a racquet suits your needs or not? Well, we are here to help. Mentioned below are the factors you need to consider before buying Wilson tennis racquets.
Therefore, the next time you search for bet Wilson tennis racquets, look out for these factors and compare your options to choose the best one.
The player level
Before jumping into the elements of a racquet, let us first consider players' different needs at different levels.
For example, a beginner will need a different racquet than an intermediate player and a pro player. Likewise, a pro player will need a different racquet than a player who is starting or a junior player.
Therefore, it is imperative to know what level you fall and, consequently, what type of racquet and features will suit you the best.
Beginners
Beginners are the players who are starting to learn the game. Players at this level have minimal to zero skills and knowledge of the game and are usually supported by a learned individual.
Therefore, a beginner shall look for lightweight racquets that are easy to handle alongside a large head size.
These features will together help the beginner to make consistent contact with the ball. Eventually, this will help them rally and build up the pace without putting pressure on the arm, which might otherwise cause muscle pain.
Intermediate players
Once a person has practiced for some time and knows the basic rules and tennis techniques, they are said to be on an intermediate level. This means that they have learned some of the skills and much more to go.
Since this level is progressive, the racquet's requirements start to change too.
At this level, we recommend starting decreasing your head size and look for a slightly heavier racquet than before.
A sturdy frame will make your grip more firm, helping you exercise more control over the moves.
Therefore, you can maintain the new-found power and expand your skills while learning more techniques and tricks.
Expert player
After back-to-back practices, your skillset will improve, and your control will be more powerful, which will allow you to redirect the shots and play at a faster pace quickly.
Once you have reached this level, you should choose a racquet that has a midsize head size. This will allow for more control and precision.
Furthermore, get a premium quality racquet with a sturdy frame and construction.
Therefore, with a heavy racquet and a midsized head size, you will feel more connected to the ball-to-ball, which will give your confidence a significant boost.
Tennis Racquet Head Size, Weight & String pattern
Once you know your playing level, it is about time you should consider the factors concerning the frame of the racquet. There are three main elements of a frame.
Head Size
Headsizes, sweet spots, power, and control are interlinked.
The larger the head size, the more prominent will be the sweet spot, and subsequently, the player will have more power when swinging the racquet.
On the other hand, a smaller head size will offer less power and a smaller sweet spot but firm control over the racquet.
Weight
When it comes to weight, a sturdy frame will weigh more compared to a lighter frame.
However, a lightweight racquet will offer more power to the player. Therefore, it is suitable for beginners.
Besides, a heavy racquet will provide the player with more control over the movements and is, therefore, suitable for expert level players.
String pattern
String pattern refers to the racquet's string bed, which is one of the most important elements of the racquet.
There are two types of string beds, open and dense.
An open string bed offers more power to the player, while the denser string bed offers more control.
If you are a beginner, look for an open string bed. On the other hand, look for a denser stringbed if you are an experienced tennis player.
Grip size
Since every player has a different palm size, the developers have made different grip sizes to comfort every player. To know the right grip size, look at your hand size first.
Once you have the right-hand size in 'mm', you can search for the grip size that has the same size.
However, we recommend that you start off with a smaller grip size as it offers more control and precision than a larger grip size. Moreover, a small grip size will improve your spins and, consequently, your overall performance.
Balance
The balance of a racquet can be determined by looking at the weight of the head and the body. Nonetheless, you will have to test and try what suits you better.
For some people, more weight in the body and less weight in the head help balance, while for others, more weight in the head and less in the body aids in balancing.
The racquets that have heavy heads are usually lighter and offer more power on groundstrokes. On the contrary, light head racquets are heavier yet portable.
Frequently Asked Questions
[acf field="main_faq_schema"]
Conclusion
Best Wilson tennis racquets are affordable yet durable enough for you to play care freely for an extended period.
If you have not found the perfect racquet for yourself yet and searching for possible options, refer to our list of top Wilson tennis racquets that are suitable for players at different levels.
Are you still in doubt? Use our buying guide for further guidance and a list of FAQs for clarity regarding the racquets.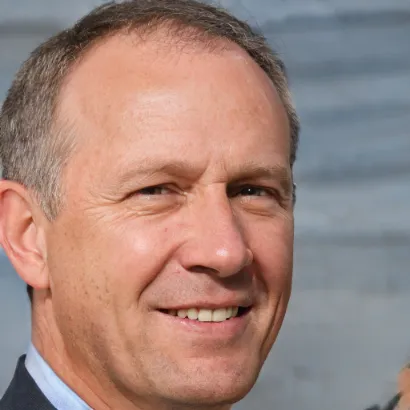 As someone who enjoys both playing tennis and writing, I strive to embody a combination of skillful technique and unwavering perseverance on the court while simultaneously offering valuable observations and reflections to my audience through my articles. My overarching objective is to motivate and encourage others on their individual paths towards tennis success.