Looking to develop your tennis skills or even for an easy workout activity without breaking the bank? Look no further than tennis trainers. Tennis rebounders & trainers are the best tools/equipment for practicing tennis by yourself/alone.
Though you will see the pros practicing with expensive tennis ball machines going for more than $3000, an alternative that is much more rudimentary, and less taxing on your wallet is the tennis trainer.
So regardless of your skill level, be it amateur, advanced, or even veteran, trainers are a great way to improve hand-eye coordination, familiarise yourself with the racquet, practice tennis alone, and get in an easy workout, not to mention most are extremely portable and can be used in most spaces, like your local park, your backyard, and even your living room.
Today we'll take a look at 8 of the best tennis trainers and rebounders, but before that, what even are rebounders and trainers?
8 Top Tennis Rebounders and Trainers Details
Without further ado, we present our top 8 picks for the Best Tennis Rebounders and Trainers.
What are Tennis Rebounders and Trainers?
Tennis trainers are rudimentary devices used mostly by junior players or teens to practice tennis. The trainers come in 2 main categories, rebounders, and other specialized devices. Rebounders, as the name implies, rebound the ball after it is hit by the player, mimicking the return a second player would make.
Rebounders themselves can be divided into 2 types based on the medium with which the ball recoils, either by using an elastic rope or a tight net. The elastic rope models are most commonly small circular heavy bottoms that sit on the ground and are attached to a rope and ball. The body is either solid or, more commonly hollow that can be filled with water/sand so that the device removes stationary when hitting and rebounding the ball.
All such devices are quite simple and easy to use, making them the most user-friendly and portable of the 2 rebounder types. Just head to your local park, fill the body up and you're good to go. The training nets on the other hand require installation and are much less transport friendly given their large size and assembly/disassambly. The nets allow for much greater variety as compared to the rope trainers and are a more advanced version of the rebounder, better for teens and even adults.
The second category of trainers usually targets a specific skill in tennis that you want to develop like rallying, your forehand, getting the ball to hit the sweet spot every time, and so on and so forth. The build and model of these machines can vary drastically based on the targeted technique.
Now that you're in the know about tennis trainers, let's go over some key factors you need to know about before you commit to one.
Main Factors (Price, Portability, Skill level, Size, Pros & Cons)
Price: Obviously, the first thing we look at when making a purchase, price may well be the biggest factor to consider. This is where the biggest selling point of tennis trainers comes in. The best quality rope trainers can be purchased for well under $50, with one on our list even going for $10.
Given the basic design and lack of additional hardware, upkeep is also cheap with you having to buy new tennis balls or replacing the elastic rope every few months. The rope rebounders on the other hand can cost a few hundred dollars, around the same price as the cheapest tennis ball machines. They do however require less upkeep and are quick to install, not needing water or sand to function properly.
The other skill-targeted trainers can greatly vary in price but most will match the price of net trainers.
Portability: Being transport friendly is another major positive of tennis trainers with the rope trainers requiring no setup or disassembly while the net rebounders and skill-targeted devices require those extra steps. Nonetheless, all three device types can easily be carried in your car, in bags that they are sometimes sold with, or even on hand.
Skill level: For entry-level players, juniors, or those just looking for a good workout option, the rope trainer will be your best option. Both intermediate and professional players will get good use out of the net rebounders as well as the skill-specific machines.
Size: The size discussed here refers to the different size options for the trainers. The ropes in some rope trainers tend to run a bit short for adults and the net trainers usually come in 2 sizes, a normal and a large. The larger nets allow for a more natural feel like you're playing against a real opponent as it allows for greater angles of shots and is better for practicing drills that first-timers who are just learning the ropes won't have much appreciation for.
There are also other factors like build quality and other extras that a trainer may come with like a bag for easy transport, included tennis balls, etc. But these are specific to each device and will be mentioned below.
Pros for Beginners Tennis Players
Setting up and using the tennis rebounder is a breeze. Just attach it to a fence or wall and tweak the net tension as you like.
It's incredibly portable and lightweight. Fold it up, and you're ready to play wherever you please, indoors or out.
The tennis rebounder offers tons of fun and engagement. Play solo or challenge friends, family, or even your pets. Adjust the ball's speed, angle, and spin for added excitement.
This tennis rebounder is budget-friendly and built to last. At under $100, it's made from high-quality materials that can take a beating.
Cons for Advance Tennis Players
It's on the smaller side, measuring 21 x 21 inches and standing 18 inches high. Advanced players seeking more challenge and variety might find it a bit limiting.
This rebounder isn't the most realistic training tool. It won't mimic real match conditions like opponent movement, wind, or sun, so it might not be the best for honing tactical and mental skills.
Compatibility could be an issue. It might not perform well on grass, sand, or uneven surfaces, and certain ball types, like pressureless or foam balls, could suffer some damage.
Tourna, the manufacturer of some of the best tennis ball machines on the market is also the original creator of the water-filled tennis trainer. A great training aid for practicing your strokes, the Tourna Fill-n-Drill is perfect for beginners and intermediate players.
The elastic cord can stretch up to 30in and the base reliably sits still on the ground, handling even heavier hits. The base also holds the bungy cord neatly, with even an area to put the ball in. The handle makes it very easy to pick up and go and as a bonus, the device comes with an accommodating mesh bag and extra ball. It is all around a great deal at a surprisingly affordable price.
If you're on the search for a gift or a complete training set, perfect to get you started, look no further than the Ahari Unlimited Premium Tennis Trainer Set. This package includes the only metal base on this list, 3 extra rebound balls and strings, a ball canister, a custom wristband, and a cylinder container with a handle to easily transport the trainer. You get all this for a reasonable price.
The Ahari Unlimited Premium Trainer Set really has it all and it is great for all skill levels, junior or professional. The elastic band in particular possesses an elasticity lower than its competitors for a more authentic hitting experience. In a size even more compact than the water bases, Ahari Unlimited's Tennis Training Set is an amazing place to start your tennis journey hassle-free.
The PALOZA Professional Tennis Trainer was built with eye-hand coordination and focus in mind. Another great solo training aid that's the number one best seller in its field on Amazon. They offer a premium professional-level experience in the simple water trainer model.
No matter the setting, the PALOZA trainer is a great fit given its easy portability with a handle on the main body. The string also wraps nicely around the trainer which also has an indent to hold the ball. The package includes 2 extra rebound balls and strings, and even a PALOZA headband for the real pro experience.
The award-winning Eye Coach Pro, from the legend Billie Jean King herself, has received endless praise and great reviews from players, both pro and amateur. The only skill-specific trainer on this list was designed by multi-skilled professionals as a great tool to build motor memory and eye-hand coordination essential for playing tennis.
The device will help improve sweet-spot contact, and help you increase your power, accuracy, and spin. Its unique pendulum-like to-and-fro motion as the ball swings back and forth on the spring base is a mainstay in clubs and training facilities around the world. Though at a heft price point, the multi-faceted tool is sure to help improve your game, with even 17 complimentary training videos found online that help you get your money's worth.
As the cheapest trainer on this list, the Pro Impact is an easy purchase that fulfills its intended role. Available in 3 styles, either a cone, rectangle or the conventional circle, the trainer is another water body rebounder. Like the others on this list, it is lightweight, travel-safe, and great for kids.
Its ergonomic design also helps the body remain firm on any ground, be it grass, concrete, cement, or even indoors. If you're not too serious about the sport or want your kids to have a go, the Pro Impact is a great cheap option that'll keep you playing for hours.
Oncourt Offcourt is well known for the plethora of high-quality training and workout equipment it manufactures. From them, comes the first net rebounder on our list, the Rebounder Deluxe on Wheels. The trainer is one of the biggest on the market and can be adjusted to 15-degree angles to best mimic realistic rebounds and arcs.
Being on wheels, the device is portable and safe for use on any flat surface, with the wheel locking in place to avoid movement. The large size, combined with the angle options makes it a perfect long-term trainer for all people including kids, amateurs, and pros. Even pickleball players will find the rebounder to be a great training aid.
Though accompanied by a heft price tag, the Rebounder Deluxe more than makes up for it with its build quality and versatility but one drawback would be that it is not travel-safe. Though the trainer lays flat in storage, occupying a small horizontal space, bringing it along to the park or from the court and back would require you to dismantle the whole trainer, so its best use is found either at home, a club, or any other permanent establishment.
The RapidFire Mega Tennis Rebounder is a simpler net trainer that comes in 2 sizes, one for kids and one for adults. The high-quality netting allows for great rebound and a highly personalizable net degree adjuster allows for way more varied shooting drills than its competitors.
Though without wheels, the robust frame is light enough to be carried but it also suffers from being not easy to transport. The trainer closes flat and the netting is detachable, allowing you to repurpose the frame for other activities as well. However, the machine is sure to leave a dent in your wallet but its galvanized steel frame that is weatherproof, rust proof, and can be used for other activities, makes the purchase worth it.
Saving the best for last, the Perfect Pitch Rebounder is as good a tennis trainer gets. From the same company that gave the Rebounder Deluxe on Wheels, the Perfect Pitch Rebounder is a surefire way to develop your skills. It takes a bit of a modern rendition of the net rebounder, ditching the net entirely for a plastic sheet that can still give that bounce with the right strength.
Unlike other net trainers, the Perfect Pitch Rebounder can actually be adjusted to accommodate the 3 skill levels. Beginners, who lack the proper strength to make the ball rebound off the tarp simply allow the ball to roll down the sheet where it can bounce off at the bottom. Intermediate players can practice like it's a normal net while advanced players, looking for more realistic reaction speeds can find the Power Absorbing Foam Tube included with the box to further shorten the time between rebounds, making for a real challenge.
The net is also universal and can be used to practice other racquet sports like pickleball, squash, racquetball, etc. In summary, though the most expensive item on this list, it is also the most versatile solo training aid that, unlike its competitors, is travel-friendly with wheels and even an optional traveling bag to carry it.
Rebounders won't help you make large strides in your game, or even significantly help you improve, but they are simple constructs that allow you to work on the basics of tennis like eye-hand coordination, groundstrokes, sweet-spot contact, etc.
A great training aid, the rebounders get you ready and prepared for the game, helping you gain confidence in yourself while also building key motor reflexes that all the pros have. All the best players probably have one as they aren't that expensive, transportable, and allow you to just focus on perfecting the basics with some simple drills. They are definitely worth a shot and we hope our list helped you to make that final decision.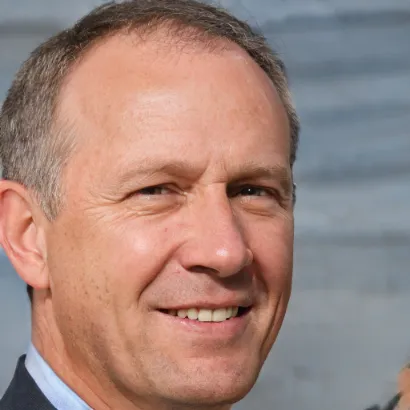 As someone who enjoys both playing tennis and writing, I strive to embody a combination of skillful technique and unwavering perseverance on the court while simultaneously offering valuable observations and reflections to my audience through my articles. My overarching objective is to motivate and encourage others on their individual paths towards tennis success.