Tennis- a great summer sport, was unfortunately not played in the summers of 2020, because of the Global COVID pandemic. For a while tennis fans thought that there will not be any tennis championship in this year. But, thanks to health and safety protocols, that revive this game again.
Following COVID-busting protocols, different tennis championships are being played, where players follow proper SOPs.
Like other sports, Tennis had been greatly affected by COVID-19. Since its first breakout, many tennis championships have been postponed, keeping in mind the safety of players and audience.
The 134th AELTC Championship 2020 has been postponed till 11th July 2021. But the most tragic news was about the cancellation of Wimbledon, which is one of the most prestigious tennis tournaments.
Not only this, the postponed list is too lengthy. It includes many thrilling and exciting tournaments such as the Madrid Open, Miami Open, Monte-Carlo Masters, and many other tournaments.
These tournaments have been postponed till further notice. It seems as if there will not be any tennis sports in the year 2020.
Sadly, the tennis calendar through early June had been vanished somewhere by this Pandemic.
Then comes a glad tiding the revival of tennis!
We received information regarding the tennis championships are back. That would be surely the biggest news for tennis lovers.
Like every other sport and business, Tennis will also be continued by following corona-virus busting new protocol.
Guidelines for Covid 19 Precautionary Measures
NO MORE LINE JUDGES
Since there will be fewer people standing far across from each other around the court, so there is no need to keep line judges at the end of the court.
The work of line judges has now been replaced by the Hawkeye system.
Hawkeye system was introduced somewhere in 2006 in US open. Due to its high cost, it was rarely used on the tennis court or when players wanted to challenge the decision by a line judge.
But due to this COVID pandemic, it is decided to cuts out the middleman and depend on technology immediately.
A lot of players are supporting this decision such as Novak Djokovic, a Serbian Tennis player who is strongly against keeping a line umpire on the court.
Whereas, Rafal Nadal has strongly opposed playing on a court with the Hawkeye system in it. Since he believes some aspects of tennis should not be changed.
Keep in mind that it's an expensive technology to run which is better to be used in bigger tournaments.
It is possible that smaller tournaments that do not afford Hawkeye system will go back to the traditional method of line umpire. And it may happen when the COVID-19 pandemic is over.
NO MORE CROWDS OF FANS
In any sports, spectators play a huge role. They set the atmosphere with positive and motivational vibes. Some tennis players like Daniil Medvedev consider the stadium crowd as the "spiritual power". You get so much energy from fans.
It's pretty hard to find any player who thinks the absence of a crowd would be a great idea. There wouldn't be any cheering sound except the sound of your coach and your team.
Thankfully, this will be temporary till the Corona Virus pandemic lasts.
For your information, in the French Open that started in September. The stadium had a few fans crowd which was far smaller in number than the capacity.
In short, we can say the presence or absence of fan crowds will be decided on a tournament-by-tournament basis, depending upon the geographical and political factors of that region.
Meanwhile, we can enjoy the communication between players and their coaches on the court, which is more fruitful to learn some insights about tennis.
TOWEL BOX AT THE END OF COURT
Since tennis is a summer sport, that's why players sweat a lot. Initially, it was part of the job of ball kids to handover the towel to the players when they need it.
But now COVID-19 has limited the personal contact, even ball kids don't want to pass those sweaty-soaked towels to the players.
According to COVID-19 protocol, players are now expected to look after their own towel. They will be provided with a box at each end of the court, in which they are supposed to keep their sweaty-soaked towels.
Keeping a towel box is indeed a good idea to minimize personal contact. This should remain implemented since there were a few high profile cases of players taking their frustration out on innocent ball kids, who only handed them a towel.
NO MORE HANDSHAKES
Handshake is not just a part of society but also it's a prestigious part of tennis. Players prefer to do handshakes before and after the match.
But due to this pandemic, pre-match and post-match handshakes have been replaced by a friendly racquet tap between players.
Through racquet-tap, there will be less personal contact. There are certain players who even don't prefer to go for a racket-tap, one of them is Serena Williams.
We do hope that as soon as the Coronavirus subsides, this prestigious customs of handshake will back in position.
SOME OTHER LIMITATIONS ARE
All players must wear a mask and frequently sanitize their hands.
Players must pass two COVID tests, 48 hours apart. They will be allowed to reach the tournament site only when the first test comes negative. When the second test comes negative, they appear in a tennis tournament.
Masks are mandatory at all times.
PREVENTIVE MEASURES
COVID-19 has already affected the economies of many countries. People are surviving with the presence of the Coronavirus by taking certain preventive measures.
Similarly, tennis has to be played, either indoor or outdoor by following all the below mentioned preventive measures.
United States Tennis Association (USTA) has issued the following health and safety guidelines that one should follow while playing tennis.
BEFORE STARTING GAME
Make sure to wash your hands with soap and water for a good 20 seconds. Use hand sanitizer before going to court.
Avoid touching tap or water fountain handle. It is recommended to bring your own water-filled bottles.
Wear all personal protective equipment (PPE) along with a facemask when not actively playing in the game.
If you need to sneeze or cough, do so into a tissue. Make sure to discard it properly in the waste bin.
Do not touch different objects in the court as it may help in the spread of the virus.
Try to reach the court on time. No need to be there hours before.
DURING THE GAME
Maintain at least 6 feet distance from other players. Avoid handshakes.
Make sure to coordinate with your partner to maintain social distancing while playing doubles.
Repeatedly sanitize your hands or wash them for 20 seconds with soap.
Avoid sharing your towel and water bottles with others.
Keep your towel in the towel box by yourself, even if ball kids are available.
Avoid touching your face during the game. For this purpose, use a wristband or face towel to wipe sweat from your face.
Make sure to wear a proper face mask over your nose and mouth. Put off the mask, when you are active on the court.
AFTER THE GAME
Do not stay in court for too long. Leave the court as soon as the game ends.
Make sure to wash your hands properly after coming from the court. If possible, take shower at your home. Avoid using the locker room or changing room.
FINAL NOTE
Tennis is a great sport that keeps you mentally and physically active. Coronavirus pandemic has kept people homebound. Above all, the lockdown of cities has also lead to a sort of depression and stress.
Tennis is a great way of relieving stress in this pandemic people are afraid to meet others. It's a game, where social distancing has already been maintained.
So practice these health and safety guidelines and enjoy your game,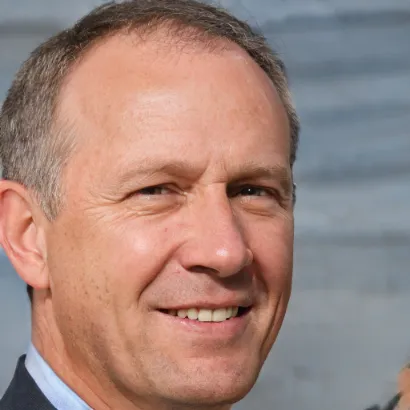 As someone who enjoys both playing tennis and writing, I strive to embody a combination of skillful technique and unwavering perseverance on the court while simultaneously offering valuable observations and reflections to my audience through my articles. My overarching objective is to motivate and encourage others on their individual paths towards tennis success.