Babolat is a French sports equipment company. Pierre Babolat found the company in 1875. The company typically produced equipment for squash, badminton, and tennis.
The brand has earned a great deal of popularity for its durable tennis racquets and strings. It is no surprise that top players used the company's equipment because of its high performance and quality.
So, if you're intermediate and wish you could hit the ball like a pro, or an advanced player wishing you could perform with accuracy, then here we have picked a racquet that will serve you well from Babolat Tennis Racquets.
A few noteworthy features make this implement attractive. I thought it was necessary to inform you – since it has garnered high ratings despite being new.
Here is my detailed Babolat Pure Drive 300g review, including all its features and specs.
Through the interaction of strings and frames, the head can move effortlessly.
An incredible trampoline effect
Shock absorption will satisfy you
A balanced, precise, and responsive elliptic form provides design
The heaviness will make smashes and clears, powerful
The material of graphite will endure for a long time
Control and stability can be found in weight
Shots are no problem for you
High-quality string
Double-formats are fantastic
Excellent grip quality
Heavy lifting can cause fatigue and forearm and wrist
With heavyweights, you may have difficulty controlling
An oversized head's racquet is smaller than a sweetspot.
If you have a different-sized hand, it may not be ideal
Technical Features of Babolat Pure Drive 300g a reader must know
Head size: 100 sq in / 645 sq cm
UnStrung Weight: 10.6 oz / 300 g
Length: 27 in / 68.58 cm
String Pattern: 16×19 (16 Mains / 19 Crosses)
Beam: 23/26/23 mm
Flex: 71
Composition: Graphite
1. Design
A good reason to get a Babolat Pure Drive device is its design it. This year's version includes a few added technologies.
An excellent example of this is the HTR system. A racquets hoop contains a laying-up material that provides incredible rigidity and explosive results. The system is called High Torsional Rigidity.
A Woofer Dynamic System also features this racquet. Strings and frames work together to provide a more natural feel when you are playing. An excellent shock absorber and trampoline effect can be achieved with this.
The frame shape is one of the most striking features of the Pure Drive 2021. It seems slightly rounded to me. You can flash through the air with its aerodynamic feel.
2. Materials
Pure Drive has been designed with graphite material for its construction. As a beginner, the racquet might be slightly tricky to control since it is heavier.
However, intermediate and professional players are more capable of power serving than newcomers. Since the formers are more used to handling a heavy racquet, it is a superb choice.
3. Weight
The stringed version of the Babolat Pure Drive weighs approximately 317. In addition, the racquet is heavy, as I mentioned previously. You can still enjoy such weight, however.
You can experience great smashes and clears with a heavy racquet. As a result of its weight, it can also provide stability.
4. Size and Length
Pure Drive features a 100-square-inch midsized plus head. The smaller sweet spot may not be as big as the oversized one, yet it is pleasing enough to satisfy you.
This size of head facilitates effective ball striking. You will also be able to spin and control the strikes more effectively. The odds of misses are also lower.
With the larger head size, I've found several players improving their shots with the racquets. I am sure they were primarily intermediates.
This racquet measures 27 inches in length. A long shaft can boost your strength and reach, making your shots more accurate.
5. Head Balance
With its Pure Drive, the brand maintains headlight balance. The shaft will be heavier than the head. You can quickly move the net part to handle shots using the racquets leader since the head is lighter.
You can pick the headlight balance racquet if you play into double formats.
Its control and stability will also impress you. It'd be best if you went with this if you have an excellent grasp of swing speed.
6. Grip and Its Size
Babolat Pure Drive has an excellent grip. A robust synthetic material makes it comfortable to grip. It is also guaranteed not to slip through your fingers, even if you sweat.
It comes in a 4 3/8-inch US size and a 2 inch Euro size. A racquet like this is a great option if you have small hands.
This does not negate the right to own it, however, for those with more giant hands. Also, for those who fall into this category, grip tape can provide additional comfort.
Babolat Pure Drive 300g
Babolat Pure Drive 2021 will allow players to control the extreme power, and hitting big doesn't mean much if the ball flies out the back.
Why Consider Babolat Pure Drive 300g
Our testers' unanimous feedback confirms Babolat hasn't strayed from their tried and tested formula. Besides this, the 2021 version offers more control, which I think most amateurs will find essential.
However, it is interesting to note that when facing an off-target shot or being out of position, this racquet did not provide great assistance, so be aware of that when choosing a Babolat Pure Drive. This may indicate that the player with the skill level to handle the power has to control it.
So, check it out before it's too late!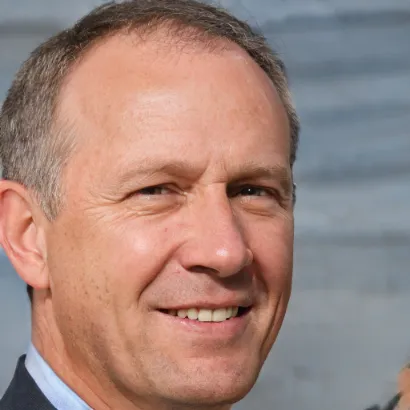 As someone who enjoys both playing tennis and writing, I strive to embody a combination of skillful technique and unwavering perseverance on the court while simultaneously offering valuable observations and reflections to my audience through my articles. My overarching objective is to motivate and encourage others on their individual paths towards tennis success.