Best Pick
Overall Best
#1 Best Seller
Babolat Pure Strike 16/19 Tennis Racquet Racquet - Strung with 16g White Babolat Syn Gut at...
HEAD Ti.S6 Tennis Racquet - Strung
Wilson Hyper Hammer 5.3 Strung Tennis Racket (Black/White, 4 1/4)
Best tennis racquets for beginners include sizes, shapes, string patterns and weights suitable for starters, no one can live with a single tennis racquet for their whole life.
Gaining more knowledge about tennis racquets and your game type makes your decision more precise about which bat is good for you.
Your ability to play tennis is partially dependent on the choice of the racquet which always helps you to get a good start in the game.
The availability of all sorts of top brands of tennis racquets and their various models with unique verities makes the decision even more complicated. Marketing jargons of different brands suggest that every tennis bat is among the best.
Let's get to the main part. If you are a new player, we would help you with the selection of the best tennis tools through our reviews and recommendations of the top listed tennis racquets.
Best Tennis Racquets for Beginners List
We don't want you hanging any longer. Let's dive into the actual part of the article for which you are here. Buyers also look at this point, that many of the experienced and high rated players use few of the listed racquets in mid range level products. Reviews, yeah you guessed it right!!
1. Head Ti S6 – Best Tennis Racquet for Beginners to Intermediate
Head Ti S6 is a combination of weight, power and balance. If you are ready to get in the game, then this racquet would definitely appear to be the absolute best for you.
A learner or who just joined tennis recently, it will help you with short and combat strokes. You can actually hit the ball over the net with it as it is specifically designed for the newbies.
The head size of this beauty makes it able to help the new players to hit almost every ball without missing any.
Check Also: Best Tennis Racquets for Intermediate Players
The length of the Head Ti S6 is 0.75 inches extra than the rest of the racquets in the market which makes it even easier for you if you are just starting to get in the game. The string pattern is also remarkable as it enables topspin on the ball and generates a lot of power.
Moreover, Ti.S6 is liked by casual players more often, with shock observers it will be bliss for a novice.
Head: 115 (in²) / 742 (cm²)
Weight: 8.9 oz / 252 g
Unstrung Weight: 8.3 oz / 235 g
Length: 27.5 in / 70 cm
Beam: 28.5 mm
String Pattern: 16×19 (16 Mains / 19 Crosses)
Composition: Graphite/Titanium Composite
Grip Type: Head Cushion Grip
Flex: 76
Swing weight: 318
Tension: 57-66 Pounds
In our opinion, if you are prone to a horrible buying experience then Head Ti S6 won't disappoint you, racquets under 100 money can easily buy with great specifications.
---
If maneuverability is your concern, then Wilson Hyper Hammer 5.3 is the best beauty for you. It gives more control to the juniors and allows them to hit the ball more often by providing a wider sweet spot.
The new players who find it difficult to generate power on their own in the initial stages can now sit back and relax as this racquet will provide you with a pretty good amount of controlled power.
The best part is that this racquet will let you improve your form and technique. It comes with a built-in dampener that can transmit vibrations.
Again, good for beginners. It can actually improve your game with its oversized head and greater length. The extra mass in the head is good for the racquet to generate power along with providing a larger hitting zone.
If you are new or getting back after the pause, this beautiful thing right here is one of the best choices for you. It helps you to maneuver easily as well. Due to its heavy head, it generally absorbs more shocks than the lighter weight racquets.
Head: 110 (in²) / 710 (cm²)
Weight: 8.2 oz / 255 g
Length: 27.5 inches / 70 cm
Beam: 28mm/25mm/25mm
Composition: Hyper Carbon and Graphite
String Pattern: 16×20 (16 Mains / 20 Crosses)
Unstrung: 8.4 oz / 238 g
Player Type: Recreational & Beginner
Flex: 70
Beam Width: 28/25mm Dual Taper Beam
Tension: 53-63 Pounds
Great racket for even a 5-year-old kid, even mid-level players found it well balanced between power and control. My friends aren't able to splurge on expensive racquets then buying Wilson Hyper Hammer 5.3 won't burn your money. Best choice if you are looking for slower strokes. One of the tester's heights is a little smaller than a normal person and this racquet is one of the best for her.
---
If you are a baseline tennis player, it's a great choice for you. It enhances your game in the court with its built-in woofer system which allows the string to come together expanding the sweetspot and aiding in control.
It is specifically designed to reduce flex and increase power by reducing the rigidity of the racquet. The carbon fiber GT technology is one of its renowned features.
Its ability to absorb shocks and vibration is what makes it more suitable and also aids in generating more power without breaking a sweat.
It also gives control to the player and helps in delivering topspin which can put the opponent on its toes. It also provides an incredible sound dampening the vibrations thereby achieving the optimal feeling.
A large sweet spot is provided to the juniors helping in generating power with all sorts of shots even including the off-centered shots as well.
The Cortex Pure feels technology brings the sensation closer to the hand thus resulting in the absorption of the vibrations.
Head: 110 (in²) / 710 (cm²)
Weight: 9.5 oz / 269 g
Length: 27.6 in / 70.1 cm
Beam: 24mm/26.5mm/23.5mm
Balance: 330 mm
Flexibility: 72 RA
String Pattern: 16/19 (16 Mains / 19 Crosses)
Unstrung: 9 oz / 255 g
Composition: Graphite
Grip: Syntec Lite
Technology: Cortex Pure Feel, FSI Power, GT Technology, Elliptic Beam
Playing in Single with Babolat pure drive 110 shows its most shining characteristic (Control). I found it very reliable during the quick exchange of shots. I would definitely recommend pure drive 110 for 3.5 to 4.5 players.
---
4. Wilson Federer Adult – Best Budget Friendly Tennis Racquet
If you have decided to give tennis a chance in your life, then the right choice would be this amazing racquet for you and also for those who play tennis on an occasional basis.
Due to its lightweight, this racquet is easy to swing and preferred for both forehand and backhand swing.
Wilson Federer Adult comes with built-in shock absorption pads which make it easier for beginners to use. It has a perforated grip therefore holding it in the right way will help the players to play in a better way. It is quite easy to grasp and does not need a lot of effort as well.
Blog: How to Hold a Tennis Racquet Guide for Left Handed Players
New players should keep in mind that holding the racquet rightly is pretty much the most important part. All the fingers should be wrapped around it rather than any finger sticking out. It has Arch technology which improves its frame and helps in generating power and control.
The racquet has a smooth grip but sometimes it slips through the hands and juniors need to order grip tape to use it smoothly. The head is oversized as it is built to provide more forgiveness areas and a more sweet spot.
Head: 110 (in²) / 710 (cm²)
Weight: 11.5 oz / 326 g
Length: 27.3 in / 69.3 cm
Beam: 24mm.5
Balance: 3 pts HL
String Pattern: 16/19 (16 Mains / 19 Crosses)
Player Type: Recreational & Beginner
Unstrung: 309 g
Composition: Aluminum
Another fantastic racquet designed with the collaboration of Roger Federer, there is another which is Wilson Pro Staff RF97 Autograph is included in Best tennis racquets of 2023. After buying this solid piece, you would feel Rogi's force within you, that was just excitement of me after buying it.
---
Looking for that great punch? Well, ye have the perfect thing for you. The new features including Cortex Pure Feel make it more stable and good for the arm as well. The frame of the racquet has FSI Spin technology which makes it even more comfortable to spin and generate a lot of power.
It generates power with stability and avoids wobbling while hitting the shots, it also improves the directional accuracy for new learners as it has a heavier swing weight model.
Moreover, blocking hard-hit balls through its super stable model. It comes with a shock-absorbent frame which makes it quite comfortable to use.
However, players face difficulty to make flat serves due to their high power-generating ability. Players who want domination in the court through their spin find this racquet comfortable to use. More spin is generated as it has an open string pattern. Embedded carbon fiber makes it even more stable to use.
Head: 100 (in²) / 645 (cm²)
Weight: 10.1 oz / 286 g
Length: 27 in / 68.58 cm
Beam: 23mm/26mm/23mm
Composition: Graphite
Racquet Colors: Black/Yellow
Grip Type: Babolat Syntec Pro
String Pattern: 16×19 (16 Mains / 19 Crosses)
Unstrung Weight: 9.5 oz or 270 g
String Tension: 50-59 pounds
Flex: 67
Boosting its predecessor model makes Babolat Pure Aero Lite generate more spin and stability in the current version. If you are thinking of replacing or buying an extra but excellent tennis racquet then Babolat Pure Aero Lite should try this one too.
RPM Blast 17G at 52 pounds is our strong recommendation for racquets and you would feel great comfort with it.
---
6. Wilson Tour Slam – Best Tennis Racquet Under $50
Wilson has been igniting the potential of tennis players for centuries. They have a wide range of tennis racquets for every generation. No matter you are a senior citizen or a young tennis enthusiast, Wilson will have the best suited for you.
Wilson Tour Slam features a new and innovative technology in its frame which is Volcanic Frame technology. This is the reason tennis players who use Wilson Tour Slam Lite exhibit more power and add stability during the game.
One more interesting feature is that it has special Stop Shock pads in the grip that reduces and dampen the vibration so that the player may have greater control on the court. This is the main reason why it is one of the best tennis racquets for starter players for a reasonable amount.
Besides this, it is quite light in weight which it becomes easier to spin, swing, and maneuver around. Also, it is easy on the arm.
Wilson Tour Slam Lite tennis racquet is a great choice for those senior citizens who have re-started playing tennis. Not only this, it is light in your pocket. You can buy it even when you are tight on a budget.
Length: 27.5 inches
Weight: Weight 309 g
Head: 112 square inch
Composition: Aluminum
String: Open string pattern
Colors: Blue/Black
Grip Sizes: 4 3/8″ & 4 3/9″
---
If you are trying to transition from your previous racket to a modern one, then Pure Strike is a soft landing choice for you, you are definitely in need of a racquet that is loaded with power, spin, and control-oriented.
Babolat is a top-rated company, which contains a big name in the manufacturing of sports equipment. This tennis racquet is the best one to fulfill your major requirements.
The hybrid frame with an elliptical-shaped frame creates a flexible balance and excellent responsiveness for the player with ease.
That results in the power and exactness of the trampoline effect, which helps to eliminate shocks and vibration. A light loaded string bed intends to increase power, spinning power, stability, playability, and comfort.
Length: 27 inch / 69 cm
Weight: Weight 305 g
Head: 98 (in²) / 632.3 (cm²)
Beam Width: 21mm / 23mm / 21mm
String Pattern: 16 x 19 (16 Mains / 19 Crosses)
Composition: Graphite
Color: Orange/White/Black
Racket Tech: Woofer Dynamic String System, Hybrid Frame, FSI Power
---
Best Tennis Racquet for Beginners Buying Guide
Here are some of the key features to look for while choosing tennis racquets in the initial stage.
Head Size: The head size of the tennis racquet plays a vital role in the selection criteria. Many tennis coaches recommend that larger head racquets are more suitable for trainees. The head size of the tennis paddle should be from 98-100 square inches as it will provide a wider sweet spot and be more appropriate in order to hit the tennis ball.
Grip Size: The ruler test is one of the most common ways to find out the right grip size if you are a learner. It includes placing the ruler in the center of your dominant hand and measuring the distance between two points. The two points include the bottom of the lateral crease of your palm and the tip of your ring finger. The most common grip size ranges from 4-4.5 inches.
The Racquet Balance: A head-light racquet is ideal as the balance is measured from the handle to the head and the headlight bat is much lighter in this regard. The reason for this lies in the fact that the weight is in the handle which makes them easy to maneuver for a freshman.
Shock Absorption: Tennis racquets that can absorb the shock waves sent to the body through the arm while hitting the ball is great on an entry-level. Tennis paddles that have built-in shock pads in order to woofer the string technology are among the best choice for beginners.
Always look for quality and durability while choosing the right racquet for you. Follow your instincts and always look for something you are comfortable with. The head size, grip, weight, and string pattern matter a lot while making the decision. Mental satisfaction plays a vital role too.
Our experts will choose "Wilson Federer Adult Hammer 5.3" Tennis Racquet for you as it has a perforated grip, is lightweight and is a completive price. However, it is not the final choice as you will have to choose depending upon the feature you are looking for the most in a racquet.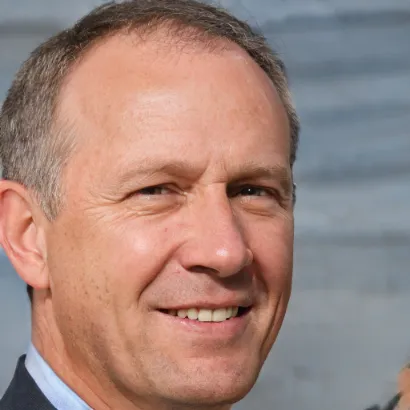 As someone who enjoys both playing tennis and writing, I strive to embody a combination of skillful technique and unwavering perseverance on the court while simultaneously offering valuable observations and reflections to my audience through my articles. My overarching objective is to motivate and encourage others on their individual paths towards tennis success.