One of the Big Three with record titles and wins across the board, Noval Djokovic is considered by many to be the greatest tennis player of all time. He was born on 22nd May 1987 to Dijana née Žagar and Srđan Đoković . Novak developed an interest in tennis at 4 years of age when his parents got him a toy racket and a softball.
He would join a tennis camp at age 6 where his instructor would describe the child Novak as "..The greatest talent I have seen since Monica Seles." Want to see what a great tennis player has been using since his career started, Novak Djokovic's tennis racquets history with complete specifications. Joker is listed among the top 3 tennis players whereas tennis fans never come to the conclusion which one is a GOAT.
However, we are not discussing their rankings or playing strategies on which they are on top like on social networks you can see lots of news about the "King of Clay" which means Rafael Nadal, the same thoughts appear when you talk about Roger Federer that he is No.1 tennis player in the world.
Don't forget that every professional tennis player never shared their equipment information publically till they got a more improved version, and when it comes to their racquets they are very sensitive and want very precise and accurate modifications.
Novak Djokovic Introduction
Djokovic is born in Serbia, and his father is Croatian. They own a sports business, Family Sports, which runs three restaurants and a tennis academy. Djokovic has two brothers, Marko and Djordje, who played tennis professionally. His older brother, Djordje, has also played tennis but has not yet made the transition to the ATP Tour.
Novak Djokovic was named Men of the Year 2011 by GQ magazine and was recently named the world's best male tennis player by the Sporting Statesman. He has received many honors over the years, including the prestigious Grand Slams, but none more impressive than his rise to prominence.
This Serbian native has also signed endorsement deals with companies like Mercedes-Benz, FitLine, and Seiko. He used to play with Wilson tennis racquets till 2008, later in 2009 he switched to HEAD tennis racquets and still uses the same brand of racquets.
Novak Djokovic Profile
| | |
| --- | --- |
| Nicknames | The Joker, The Serbinator, Nole |
| Birth Date | May 22, 1987 |
| Birthplace | Belgrade, Serbia |
| Height | 6 feet 2 inches (1.88 m) |
| Weight | 170 lbs (77 kg) |
| Turned pro | 2003 |
| Sun Sign | Gemini |
| Siblings | Djordje Djokovic (Brother), Marko Djokovic (Brother) |
| Spouse | Jelena Ristić |
Novak Djokovic Net Worth
The 36-year-old's business repertoire has proven to be just as impressive as his professional career. With a Net Worth of around $220mil, he remains the all-time no. 1 in prize money earnings having won $159mil. In 2023, After winning Adelaide International prize money and the attractive prize money of the Australian Open as a champion, Novak Djokovic's Net worth stands at $230mil.
Novak Djokovic Sponsors and Endorsements
The highest ATP-ranked player Novak Djokovic endorsed many brands related to tennis and others too, those who paid him well. Tennis racquets, shoes, and out are the most prominent places from where everyone can easily guess which brand sponsored Joker.
The philanthropist has worked with numerous brands, owing to his celebrity status even among top tanking tennis professionals.  The Serbian player currently endorses Serbian telecommunications company Telekom Srbija and German nutritional supplement brand FitLine. He also serves as a brand ambassador for Swiss watch manufacturers Audemars Piguet, Mercedez-Benz, Learjet, Puergot, Seiko, and Lacoste. Other sponsors of his include Adidas, Raiffeisen Bank International, Ultimate Kronos Group(UKG), and Jacob's Creek-an Australian wine company.
Novak Djokovic Tennis Racquet
At a young age joker used to play with HEAD rackets and later pro stack Wilson H22 frame with paint job is used by Djokovic.
When officially he first endorsed HEAD in 2009 before that Novak Djokovic also took home his very first Slam during the Australian Open in 2008 with the same Wilson racquets.
Later he picked Head YouTek Speed Pro with a paint job, after 2 years in 2011 new Head YouTek Speed Pro with an 18×20 string pattern improved his control.
He shakes hands with HEAD and wins 16 major titles from 2011-2021 using their racquets. The Novak actually racquet he is using still with the paint job is PT113B.
Head PT113B is a modified and designed frame only for joker and he normally used lead on his racquet to make it heavier, later in 2018 due to the heavy swing weight tennis racquet his performance and arm didn't work as he wishes due to tennis elbow, to prevent it he asked for some changes.
Here are the specs of the Novak Djokovic racquet, Head PT113B1
Head Size: 95 sq in
Length: 27 in
Strung Weight: 12.7 oz
Strung Balance: 32.8 cm
Stiffness: 60 RA
Grip Size: 4 3/8
Grip Type: 2 overgrips
String Pattern: 18 x 19
Now you can buy a Novak Djokovic tennis racquet that goes with the name "Head Graphene 360+ Speed Pro".
As I already discussed above, top-ranked ATP tour players don't want to share their actual equipment specifications publicly, tennis racquets we see in the shop are not like the someone we have watched in tennis matches.
We can say that only the paint job is the same, and that will help tennis brands to sell their racquets in the market, Novak Djokovic fans would love to play with the same racquet as their favorite player used.
Novak Djokovic Racquet Strings
He used an 18×19 string pattern which is not so common among pro-level players. Most tennis racquet manufacturers make 16×19 as a perfect string pattern.
He uses Babolat VS Team Natural Gut 18 for mains and for courses he uses Luxilon Alu Power.
The maneuverability of Novak Djokovic's racquet head customization will be difficult for regular tennis club players. The Head PT113B is a great racquet for power and stability, despite a few downplays in the comfort
Relationships and Children
Having met in high school, Novak and his future wife-Jelena Ristić would start dating in 2005. The couple got engaged in September 2013 and subsequently married the following year on the 20th of July in Montenegro. They would welcome their first child in October 2014, a baby boy. Their daughter was born in 2017.
FAQs
Which racquet does Novak Djokovic use?
He uses a Head PT113B pro stock racquet.
How many Grand Slam Titles has Novak Djokovic won?
He has won 22 Grand Slam Titles, of which he won the Australian Open 10 times.
What is Novak Djokovic's Net Worth?
In 2023, Novak Djokovic's Net worth stands at $230 million.
.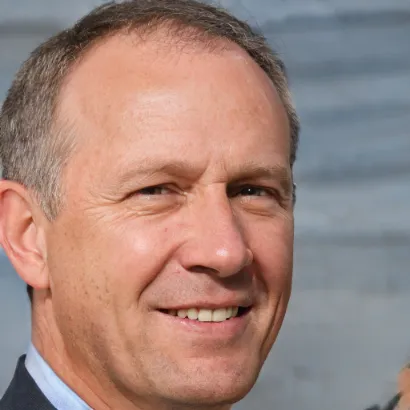 As someone who enjoys both playing tennis and writing, I strive to embody a combination of skillful technique and unwavering perseverance on the court while simultaneously offering valuable observations and reflections to my audience through my articles. My overarching objective is to motivate and encourage others on their individual paths towards tennis success.