On this Alexander Zverev's latest Net Worth along with current & career Prize Money details, whereas the Sponsors & endorsements list will be shared, don't forget to look t his tennis equipment including Racquets, shoes, and outfits, in the last family information.
Ranked No.2(ATP) globally and with 21 titles(ATP) under his belt, Alexander Zverez needs no introduction. The German tennis superstar was born to Russian parents, Irina Zverva and Alexander Mikhailovich Zverev on the 20th of April 1997.
It seemed fate that Alexander would play tennis, being born to two tennis players. Even as kids he and his older brother Mischa trained diligently. Training that would one day help him make tennis history.
Alexander Zverev Bio
| | |
| --- | --- |
| Name | Alexander Sascha Zverev |
| Ranking | 2 |
| Age | 25 |
| Date of Birth | 20th July 1997, Hamburg, Germany |
| Height | 6′ 6″ (198 cm tall) |
| Weight | 90 kg |
| Marital Status | Bachelor |
| Spouse | N/A |
| Kids | N/A |
| Address/Residence | Monte Carlo, Monaco |
| Nationality | German |
| Endorsement | Rolex, Richard Mille, Adidas, TMGM, HEAD, Peugeot, Zegna, Electronic Arts |
| Prize Money | US $32,407,055 |
| Estimated Networth | USD 33 Million |
| Plays | Right-Handed, Two-Handed Backhand |
| Coach | Sergi Bruguera, Alexander Zverev Sr. |
Alexander Zverev Net Worth 2023
Alexander Zverev has made $32mil off prize funds alone. His net worth stands at approx. $31mil.
Alexander Zverev Career
Going professional in 2013, Alexander "Sacha" Zverev took the tennis world by storm finishing his junior year with the major single title at the Australian Open. He would win his first ATP match at the age of 17, being named Newcomer Of The Year.
In 2016, he won his first ATP title at the St. Petersburgh Open and beat no.3, Roger Federer, during the grass court season at the Halle open.
He also jumped from no.83 in 2015 to the 30s and 20s. The following year he won 2 Masters titles, defeating Novak Djokovic at the Rome Masters.
Zvarev became the youngest Masters champion since Novak himself (2007). He would now enter the top 10, soon peaking at no.3.
In 2018 he defeated Roger Federer and the current no.1 Novak Djokovic , winning the ATP final. And after an unnsuccesull beginning to the season, he makes the semi-finals in the ATP finals.
In the 2020 US Open and AO, the German would reach the finals and semi finals respectively. 2021 proved to be a monumental year in his career, winning 6 ATP titles and the gold at the Tokyo Olympics.
He would go on to celebrate his 300th ATP win and his reaching World no.3. However in 2022, after reaching his first top 10 in a Grand Slam, he would suffer a knee injury at the French Open. The knee injury brought a halt to his professional activities. Following his operation, he is said to make a full recovery.
Alexander Zverev Titles
Alexander won 19 ATP singles titles and 2 ATP doubles titles. He won a gold medal in the 2020 Tokyo Olympics and is one of the very few people to win 5 Masters 1000 titles. In 2018 he achieved the most significant accomplishment in his career so far when he won at the ATP finals,
Alexander Zverev Sponsorships & Endorsements
Some main brands Alexander Zvarev has endorsed include Rolex and Head for his racquets. He has worked with Adidas for clothes and shoes, Z Zegna, and Peugeot, a French automobile company. He is also a brand ambassador for Swiss luxury watch brand, Richard Mille.
Alexander Zverev Racquet
Alexander uses the Head Gravity Pro (18×20) tennis racquet. He previously used a Head Speed Racquet. The pro stock code on his frame reads TGT344.
Alexander Zverev GEAR
Alexander Zverev Relationships & Children
Zvarez has had many infamous relationships that caused him to be embroiled in many controversies. His ex-girlfriend Olga Sharapova who the german dated in 2019 accused him of domestic abuse in October 2020.
The ATP started an investigation in 2022 with the German's compliance. Alexander still pleads his innocence and trusts that nothing will come of this investigation. The case is still ongoing. He also had a child with his ex Brenda Patea in 2021.
Has Alexander Zvaver won any grand slams?
He has not won any grand slam titles yet.
What is Alexander Zvarev's net worth?
Approximately $33 million this year.
Who is Alexander Zvarev dating?
Sophia Thomalla is a 33-year-old German model and actress. They went public about their relationship in late 2019.
Is Alexander Zvarev fine after his injury?
Following his knee injury in the 2022 French Open, Zvarev has undergone knee surgery and is currently on his way to recovery.
What is Alexander Zvarev's Highest Ranking?
He is currently at his highest ranking to date, at 2nd.
how many languages does alexander zverev speak?
Total in 3 languages He can easily speak, which are German (dutch), English, and Russian
why is alexander zverev called sascha?
He has 3 nicknames 'Sasch', 'Sascha' or 'Alex'.
what size shoe does alexander zverev wear?
He wears Adidas ultraboost shoes, and his foot is estimated size is 15.5 (US)
who is alexander zverev coach?
Now in 2023, he is working with Sergi Bruguera, Alexander Zverev Sr.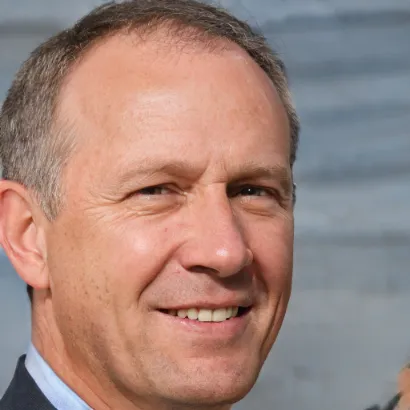 As someone who enjoys both playing tennis and writing, I strive to embody a combination of skillful technique and unwavering perseverance on the court while simultaneously offering valuable observations and reflections to my audience through my articles. My overarching objective is to motivate and encourage others on their individual paths towards tennis success.