From promising rookie to highest-ranked Danish player in history, 19-year-old Holger Rune has had an explosive and sudden rise to international stardom and notoriety. He and fellow 19-year-old Carlos Alcaraz, have cemented themselves as the pillars and pioneers of the new generation of tennis. Holger Rune Net Worth is gradually increase due to hi continuously impressive performance.
His match and subsequent victory over world no. 1 and Big Three member Novak Djokovic during the Paris Masters was the victory he needed to join the top. In this article we'll be touching on this youngster's career, what racquet he uses, his relationships and so much more.
Holger Vitus Nødskov Rune was born on the 29th April 2003, making him 19 years old as of February 2023. Born in Gentafte, Denmark, he has an older sister, 24-year-old Alma Rune, a model, and former ITF junior tennis player.
From his parents, Aneke Rune and Anders Nodskov, Aneke is a successful entrepreneur. She is the CEO of her self-founded company that provides services related to supplying drinking water. More than that, she is also credited as Holger's biggest inspiration.
His introduction to tennis came through his big sister Alma. He was 6 years old, when he committed to the sport. He would receive his early training coached by Lars Christensen who still remains his head coach to this day. His idols are Rafael Nadal and Roger Federer who he has yet to meet in a competitive match.
Holger Vitus Nødskov Rune Bio
| | |
| --- | --- |
| Age | 19 |
| Date of Birth | 29 April 2003 |
| Weight | 77kg (169lbs) |
| Height | 6ft 2in (188cm) |
| Residency | Charlottenlund, Denmark |
| Nationality | Danish |
| Marital Status | Not married |
| Spouse | NA |
| Girlfriend | NA |
| Prize Money | $3,312,824 – Prize Money Singles & Doubles Combined |
| Net Worth | $5 million (approx.) |
| Sponsors/Partners | Rolex, Nike, Babolat, Shamballa Jewels, State Energy, Mouratoglou Academy, Champ Seed Foundation, Humanostics |
| Social Profiles | INSTAGRAM, TIKTOK, TWITTER |
Holger Rune Net Worth
As of 2023, Holger Rune's new worth is estimated to be $6 mil. In a matter of a few months, his net worth skyrocketed and his expected growth is just as impressive.
Holger Rune Prize Money
The young Danish has amassed $3,312,824 as of February 22nd, 2023, an astonishing number given he turned pro in 2020 at the age of 16. Most of his earnings stem from his 2022 season when he triumphed over Novak Djokovic in the Rolex Paris Masters final, winning him his maiden ATP Masters title. A full breakdown of his prize money per year has been given below.
Year
Prize money earnings
2020
$18,013
2021
$243,313
2022
$2,745,153
YTD 2023
$306,345
Total: $3,312,824
Holger Rune Endorsements
Holger is sponsored by Nike for his sportswear and he endorses the Babolat Pure Aero VS as his racquet of choice on the court. He is also a brand ambassador for STATE energy drinks. This selection may be small but for rising star Holger, it's only up from here.
Holger Rune Racquet Sponsor
Sponsored by Babolat, Holger uses the same flagship tennis racquet that his fellow tennis player Carlos Alcaraz endorses, the Babolat Pure Aero. The line has been effectively marketed towards the younger generation and some of its specs include a 98in2 head size and a 16×20 string pattern.
Length: 98 in / 632.26 cm
Head Size: 27in / 68.58 cm
Weight 11.4oz / 323g
Balance Point: 12.79in / 32.49cm / 6 pts HL
Construction: 21/23/22 mm
Composition: Graphite
String Pattern: 16 Mains/20 Crosses
Racquet Colors: Black/Yellow
Holger Rune Titles
The 19-year-old has won 3 ATP Tour titles, all of which he won in 2022. He has also collected 5 ATP Challenger Tour titles, also known as ATP 125 titles, 4 of which he won in 2021. Even before that, Rune saw successes on the ITF Circuits where he was the world no. 1 junior, winning the 2019 French Open. He has since gone on to win 4 ITF World Tennis Tour titles as well.
His 3 ATP Tour titles were acquired from his victories at 2 ATP 250 events, Bavarian International Tennis Championships (BMW Open) and Stockholm Open, with his third and most significant title collected from the ATP 1000 Rolex Paris Masters, second only to the Grand Slams. Speaking of Grand Slams, he had his best major tournament performance in 2022 as well when he reached the quarter-finals at the 2022 French Open. He is also the second youngest player to ever be ranked in the Top 100.
Holger Rune Career Details
As a junior, Holger Rune saw many successes that even lead him to be ranked the world no. 1 junior. He won his first ITF junior title in 2014 when he became Danish U12 champion in mixed doubles. Rune then went on to win a title at the European U14 championship.
Even as a junior, he was setting records, when he first became runner-up at the Danish Championship outdoor, only to win the indoor event, becoming the youngest champion in the tournament's history.
That same year, he also won the 2019 French Open singles boy's title, a sign, and proof of his future successes. By the time he turned 16, Rune began playing ATP Challenger Tour events and he won his first match at the 2019 Blois ATP Challenger. His ascension to ITF juniors world no. 1 came after his victory at the ITF Junior Finals. Then in the following year, Rune would go professional.
As a pro in 2020, Rune won 3 ITF titles and broke into the Top 500 on the ATP rankings. He won his first championship at an M25 event in Switzerland but other than that, there weren't any accomplishments to note. He was the youngest player at UTS and he also received a wildcard at the 2020 Auckland Open qualifying draw but he won no ATP matches.
Holger Rune ATP Debut
2020 may have seen ITF successes but 2021 was the year of his ATP debut. Rune's main draw debut came at the Argentina Open where he was selected as a wildcard. His first match win however can at the Chile Open only a week later where he won all his qualifying matches and defeated Sebastian Baez in the first round. His run didn't stop there as he turned his first main draw win into his first ATP quarter-final, clinching victory over Top 30 Benoit Paire.
This victory made him the youngest ATP quarter-finalist since 2014. After this, Holger won 3 Challenger titles with his first in Biella. These victories landed him in the Top 150. Owing to his talent, dedication, and hard work, the year of his ATP debut also became the year of his Grand Slam debut when Rune won all qualifying matches to enter the main draw of the 2021 US Open.
He eventually lost to Novak Djokovic in the first round but this victory further boosted his ranking and He ended his season with another ATP quarter-final appearance and a Next Generation Finals qualification. He lost in the round-robin stage and as the 2021 season came to a close, Rune was ranked no. 103, just shy of joining the Top 100.
Though his 2021 performance had the showings of a great future career, his 2022 season was greater than anyone could have predicted. His breakthrough season began with his Top 100 debut and his first semi-final appearance at an ATP event. At the Open 13, he bested top seeds Nicolas Mahut and Pierre-Hugues Herbert along with his partner Hugo Gaston to reach the semi-final.
Holger Rune 1st ATP Title
He then received a wildcard to the BMW Open 2022 where he bested world no. 3 Alexander Zverez, a significant win for the then-18-year-old. This run lead to 2 Top 50 upsets and his first ATP final against Botic Van de Zandschulp. He went on to win this match, acquiring his first ATP title. This win also made him the tournament's third-youngest winner in the Open Era. Then came the French Open where Holger had an extraordinary performance, upsetting players like Denis Shapovalov and Stefanos Tsitsipas to reach the quarter-final.
He continued making history and this performance made him the first Danish man in the Open Era to reach a Grand Slam quarter-final. Now Rune was ranked in the Top 30. After several tournaments with no notable showings, he made his second ATP final in Sofi, besting numerous top 100 players.
He then went on to reach another final at Stockholm, this time actually winning the final over Stefanos Tsitsipas for his second-ever title. He kept on reaching final after final as shortly after the Stockholm title, he made another ATP final appearance, this time at Basel. After besting players like Ugo Humbert and Roberto Bautista Agut, he reached a new career-high ranking of no. 18, although he did lose in the final. He was now the 4th man born in the 2000s to be ranked in the Top 20.
His greatest victory however came at the end of the year. After besting 4 top 10 players; Hubert Hurkacz, Andrey Rublev, world no. 1 Carlose Alcaraz, and Felix Auger-Aliassime, he made it to the final of the highly prestigious season-ending tournament.
His streak didn't end there and he would achieve the biggest victory of his career after beating world no. 7 and defending champion Novak Djokovic for his third-ever title, his first ATP 1000 title, and his 5th Top 10 victory in a row. He would then move into the Top 10, cementing himself to be one of the leading players of our time. His impressive performance also became a tennis record as prior to him, no player had bested 5 Top 10 players in the same event.
At the Grand Slams, though his best showing was the quarter-final appearance, he also made the third round at the US Open, along with 2 1st round appearances at Wimbledon and the Australian Open. Though he qualified for the ATP Next Generation Finals for the second year in a row, he withdrew before the tournament.
In 2023, Rune lost in the first round of the Adelaide International, in the 4th round of the Australian which is also his best performance at the event, and in the semi-finals of the Open Sud de France. He most recently lost in the 2nd round of the ATP Rotterdam Open.
Holger Rune Relationships and Children
Given Holger's age and recent rise to stardom, the youngster has kept his romantic relationships private. A good decision as he adjusts to his new fame and reputation. He hasn't been linked to any person previously and not much is known about his life prior to 2020. Holger is seemingly single with no kids.
FAQs:
What is Holger Rune's net worth?
His net worth is estimated to be $6 mil.
Who coaches Holger Rune?
Rune is coached by childhood coach Lars Christensen and Patrick Mouratoglou.
How old is Holger Rune?
Holger Rune is 19 years old.
Where does Holger Rune train?
He has been training at the Patrick Mouratoglou Academy since 2016.
How many titles has Holger Rune won?
He has won 3 ATP titles including the 2022 Paris Rolex Masters, and 5 Challenger Tour titles.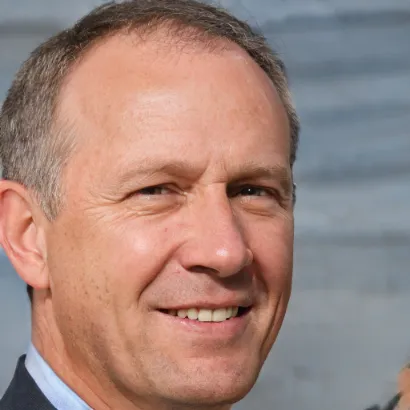 As someone who enjoys both playing tennis and writing, I strive to embody a combination of skillful technique and unwavering perseverance on the court while simultaneously offering valuable observations and reflections to my audience through my articles. My overarching objective is to motivate and encourage others on their individual paths towards tennis success.