The USA's return to the top of the ranks is spearheaded by one man currently at the height of his career. USA's no. 1 Taylor Fritz, has been making headlines since the start of his career but his big shot to fame came after the 2022 Indian Wells Masters.
His victory over Rafael Nadal, a member of the Big Three and in the Top 5, at the finals, won him his Maiden Masters 1000 title and a permanent fixture among the best of this tennis generation. In this article, we'll be touching on the 25-year-old's career, what racquet he uses, his relationships and so much more.
Taylor Harry Fritz was born on the 28th of October, 1997 in Rancho Santa Fe, California making him 25 years old as of February 2023. He comes from a well-off family with strong tennis ties and is the youngest of 3 boys.
Both his parents, Kathy May and Guy Henry Fitz were professional tennis players with his mother even being a former Top 10 player. He also has 2 maternal half-brothers.
Following in his parent's footsteps, he began playing tennis competitions in high school, winning a CIF singles title as a freshman. He would soon fully commit to the sport, switching to online school. 
Taylor Fritz Bio
| | |
| --- | --- |
| Age | 25 |
| Date of Birth | 28 October 1997 |
| Weight | 86kg (190lbs) |
| Height | 6ft 5in (196cm) |
| Residency | Rancho Palos Verdes, California, USA |
| Nationality | American |
| Marital Status | Divorced |
| Spouse | NA |
| Girlfriend | Morgan Riddle |
| Prize Money | $11,074,909 – Prize Money Singles & Doubles Combined |
| Net Worth | $5 Million USD (approx.) |
| Sponsors | Nike, Head, Rolex, E-sports, and ReKTGlobal. |
| Social Profiles | Twitter, Instagram, Facebook |
Taylor Fritz Net Worth
The American is currently at its peak performance with over $11 mil in prize money earnings and multiple sponsorships. His net with is estimated to be around $5mil.
Taylor Fritz Prize Money
The world no. 7 has accumulated an impressive $11,074,909 in prize money earnings throughout his career. Most of his earnings stem from his 2022 season, easily his most successful season, both financially and with respect to his career.
He made $3,444,957 that season alone with the biggest contributor being his Indian Wells Masters win. A full breakdown of his yearly prize money earnings up to the present day is illustrated below.
Year
Prize money earnings
2015
$55,865
2016
$508,033
2017
$398,062
2018
$970,034
2019
$1,262,702
2020
$945,890
2021
$1,431,820
2022
$3,444,957
YTD 2023
$1,012,767
Total: $11,074,909
Taylor Fritz Endorsements
The 25-year-old may have just had his big break but throughout his 8 years of far playing professional tennis, he has endorsed and been sponsored by a number of brands. Fritz endorses Head for their racquets and Nike for sportswear.
He is an ambassador for Optimum Nutrition, a sports nutrition and supplements manufacturer, and Lavazza, a premium Italian coffee brand. He is also sponsored by the Swiss luxury watch brand, Rolex. Passionate about gaming, Taylor has invested and been sponsored by eSports infrastructure company ReKTGlobal.
Taylor Fritz Racquet Sponsor
Sponsored by Head, Taylor Fritz uses the Head IG Radical MP, although he endorses the HEAD Graphene Touch Radical MP. Both are similar models. Some specifications of the Head IG Radical MP are a 98 sq in head size and an 18×20 string pattern.
Length: 27 in/69 cm.
Head Size: 98 sq.in./632 sq.cm
Weight: 11.3 ounces/320 grams
Balance Point: 13.125 inches/33 centimeters/3pts Head Light
Construction: 22mm Straight Beam
Composition: d3o/Innegra/Graphite
String Pattern: 18 Mains/20 Crosses
Taylor Fritz Titles
The 2015 ITF Junior World Champion has won 5 ATP Tour titles, multiple Challenger titles, and some ITF Circuit titles. He won his first title in 2019 at the Eastbourne International and in 2022 he had his break-out season performance, winning 3 titles, including one ATP 500 title at the Tokyo Open and a Masters 1000 win at Indian Wells, a tier of events just below the Grand Slams.
Speaking of the major events, he also made it to the Wimbledon Championships' quarter-finals which is his best Grand Slam performance to date. Taylor was also awarded the ATP Star of Tomorrow award in 2015. He recently won his 5th ATP title at the Delray Beach Open.
Taylor Fritz Tennis Career Details
Taylor played his first ever ITF juniors tournament in Claremont at the age of 15. As a junior, he saw multiple successes on both the ITF and ATP juniors Tours. He won his first ITF title at the Osaka Mayor's Cup and that same year in 2014, he made the semi-finals at Wimbledon.
His Grand Slam performance improved the following year as in 2015 he reached at least the quarterfinals at all the Grand Slam events, including 2 finals and even a major win at the US Open. He was ranked the no. 1 junior in the world and named the ITF Junior World Champion. A first for an American since 2005. That same year, he also would go professional.
His professional was off to a great start after winning multiple back-to-back Challenger titles. Taylor's ranking had rocketed from the 600s to the Top 250. And his rise only accelerated in the following year. He would also make his first final in 2015.
In 2016, his first full season as a professional, Taylor was ranked in the Top 100 and made his Grand Slam main draw debut at the first major event he ever participated in.
He started off the year with his second final and went to on qualifying for the Australian Open main draw, also lost in the first round however to Jack Sock. He went on to reach his first ATP final at Memphis, besting world no. 29 Steve Johnson along the way. This was a significant accomplishment in his career and one of the first signs of Taylor's eventual leading and representing the USA in the upper echelon of tennis.
He became the youngest American to reach an ATP final since Michael Change in 1988 and the second-fastest to reach an ATP final, with the Memphis Open being his third-ever ATP event. This trailblazer showed no signs of stopping as at his first ATP 500 event, the Abierto Mexicano Telcel, Taylor reached the quarter-finals which catapulted him into the Top 100. He ended the year with the ATP Star of Tomorrow award for being the youngest among the Top 100 players.
2017 saw his first Top 10 win at Indian Wells after upsetting world no. 6 Marin Cilic in the second round but an injury left him unable to play most of the 2017 season. He did reach the quarter-finals at 2 events upon returning and finally recorded his first Grand Slam win at the 2017 US Open.
Taylor had fallen outside the Top 100 after his inactivity in the previous season. To make his return, Taylor had reached 4 Challenger finals, including a title win at the newly established Newport Beach event. Back at Indian Wells, he reached the 4th round after upsetting numerous top players, making it his best ATP Masters 1000 performance so far.
A semi-final at the US Men's Clay Court Championships and a 3rd round appearance at the US Open, which was his best Grand Slam showing so far, finally allowed him to make it into the Top 50. In the following year, Taylor would win his first ATP title.
He started the year with another title at Newport Beach, giving him his second consecutive title at the Challenger event. He then went to win the Eastbourne International by upsetting Sam Querrey in the final. With his first title in hand, Taylor had his best Grand Slam performance of his career so far.
He made the 3rd round at the Australian Open, 2nd round at the French Open, and was seeded for the first time at a Grand Slam during the US Open, but he was outed in the first round. His game upset numerous top players that season, including Alexander Zverev at the Swiss Indoors. He ended the year as world no. 32 but he had peaked at no. 25.
Coming to more recent years. In 2020, Taylor kept improving. His Grand Slam performance in particular saw him making the 3rd round at all the major events. At the French Open in particular, his 3rd round match against Lorenzo Sonego became the longest tie-break in French Open history, going 17-19 in Lorenzo's favor.
He also returned to the Abierto Mexicano Telcel where he reached his first ATP 500 final. Throughout this season, players like former no. 5 Kevin Anderson and former no. 6 Gilles Simon lost to Taylor Fritz. Coming to 2021, Taylor would become the no. 1 American tennis player, a title he holds to this day. At the Australian Open, he reached the 3rd round, losing to Novak Djokovic.
In the Middle East, at the Doha Open, Taylor reached the semi-final and at the Dubai Championships, he reached the third round. He upset top-ranking players like David Goffin, Denis Shapovalov, Lorenzo Sonego, and Nikoloz Basilashvili at these events.
His ATP Masters 1000 performance was the most impressive factor of the 2021 season. He reached at least the fourth round at the Miami Open and BNP Paribas Open (Indian Wells Masters), with the latter extending to a semi-final run, his best Masters 1000 performance so far. He beat world no. 7 Matteo Berrettini, Jannik Sinner, and world no. 4 Alexander Zverev along the way to his first Masters semi-final. Then at the Rolex Paris Masters, he made his second Masters 1000 quarterfinal of both his career and the season.
He recorded his third Top 10 win of the year against world no. 6 Andrey Rublev and defeated other players like Cameron Norrie and Lorenzo Sonego. At the Grand Slams, he reached the 3rd round at Wimbledon and the Australian Open, and he reached the 2nd round at the French and US Opens. Ending the year as world no. 23, he became the no. 1 American player.
2022 is by far Taylor's breakout season. He started the year representing the USA at the ATP Cup where he beat Cameron Norrie and Felix Auger-Alissime. Then for the first time, Taylor reached the 4th round of a Grand Slam at the Australian Open after beating Roberto Bautista Agut.
After a quarter-final run at the new Dallas Open, he lost in the second round at the Abierto Mexicano Telcel. Following this came the single biggest and most significant victory of Taylor's career to the present day. He would defeat Miomir Kecmanovic, Alex de Minaur, and Andrey Rublev to reach his first Masters 1000 final. In the final, he went on to defeat Rafael Nadal to secure his Maiden Masters 1000 title.
This victory made him the American first man since John Isner in 2012 to reach a Masters final and the first American since Andre Agassi in 2001 to win at Indian Wells. It was also his first win against a Big Three member. His run at the Miami Open also resulted in a successful 4th round appearance. Ironically, Taylor returned to Eastbourne International to win his 3rd ever title, the same competition where he won his first title. But before this, he had reached 2 quarter-finals at the US Clay Court Championships and at the Monte-Carlo Masters.
Though he only reached the 2nd round at eh Grench Open, his Wimbledon run became his best Grand Slam performance to this day when he became a quarter-finalist. The Cincinnati Masters was yet another Masters event where Taylor had reached a quarter-final after beating Sebastian Baez, Nick Kyrgios, and world no. 8 Andrey Rublev. Another major win for Taylor was his Tokyo Open title, his first ATP 500 title, and 3rd title for the season, making him the first American to win at the event since Pete Sampras in the 1990s.
For the first time since Jack Sock in 2017, an American occupied a spot in the Top 10. Firstly he didn't qualify for the ATP Finals directly but when world no. 1 Carlos Alcaraz withdrew, Taylor was put in. He went on to beat Felix-Auger Aliassime and world no. 2 Rafael Nadal on his way to the semi-finals. He lost to Novak Djokovic but ended the year as world no. 9.
2023 has already proven a great year for America. He lost in the second round of the Australian Open but he reached the semi-final at the Dallas Open. He has even won his fifth title after defeating Mackenzie McDonald at the Delray Beach Open. Taylor has even ranked up 2 spots for a new career-high ranking of world no. 7. The last time an American was ranked higher was in 2011. He is currently set to go up against compatriot John Isner at the Mexican Open.
Taylor Fritz Relationships and Children
Taylor is currently in a relationship with model and social media influencer Morgan Riddle. The couple got together in mid-2020 and his girlfriend Riddle is from Minneapolis and a graduate of Wagner College in New York City. She has worked in marketing, public relations, event planning, and media. Taylor is also a divorcee. He was married to ex-Raquel Pedraza for 4 years until their divorce in December 2019. Both married quite young at 18. Taylor has a 6-year-old son from this previous marriage; Jordan Fritz.
FAQs:
Is Taylor Fritz married?
No, he divorced his ex-wife and former professional Racquel Pedraza in December 2019. He had a son from this marriage.
Does Taylor Fritz have a son?
Taylor Fritz has a 6-year-old son named Jordan Fritz from his previous marriage with Racquel Pedraza.
How many titles has Taylor Fritz won?
He has won 5 ATP Tour titles and a number of Challenger titles with his ATP Masters 1000 title from BNP Paribas being his most significant one.
Who is Taylor Fitz dating?
Taylor is dating model and social media influencer Morgan Riddle.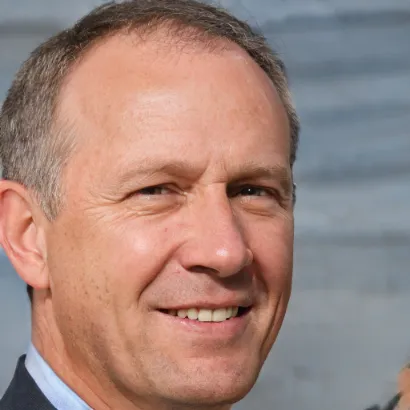 As someone who enjoys both playing tennis and writing, I strive to embody a combination of skillful technique and unwavering perseverance on the court while simultaneously offering valuable observations and reflections to my audience through my articles. My overarching objective is to motivate and encourage others on their individual paths towards tennis success.