Roger Federer shocked the entire tennis world by announcing his retirement later in September. The former world no.1 broke the news with a letter he posted to his Instagram on the 15th of September, addressing his fans and tennis family.
In the post, he wrote at length about the many wonderful experiences and gifts tennis had brought him, thanking his family, team, coaches, and adoring fans for their unconditional and continued support.
Federer also wrote about his recent struggles playing tennis, his injuries, and the waning of his physical prime as he turns 41. He thanked his opponents and the ATP organization for the countless memories and hopes his 24-year-long career can be celebrated even as he retires.
Why Retire Now?
In recent years, Federer's career has been plagued with misfortune after misfortune. He has suffered numerous injuries throughout his career causing him to take long hiatuses. The first of his health scares were reported in 2013, when he developed back problems from an injury, costing him the Wimbledon championship.
He would develop another back injury the following year at the ATP Finals. As a result, he withdrew from the final giving Novak Djokovic the win. Federer's 2016 season saw his first big hiatus with a knee injury at the beginning of the season that required surgery. He would thus miss out on the tournaments in Indian Wells, Rotterdam, Dubai, and Miami while he recovered.
He would suffer another injury soon after his return, a back injury at the Monte Carlo Masters. His subsequent withdrawal from the French Open would be a significant blow to his already lackluster season.
However, he recovered in time for Wimbledon, reaching the semi-finals and re-injuring his knee. Focusing fully on recovering, Federer would announce his withdrawal from the Summer Olympics.
This season would go on to be one of the worst in his career with no titles and Grand Slam wins. Even at 35 years old Federer was having doubts about his longevity when he decided to skip the whole clay-court season. At the Montreal Masters, he would injure his back. After undergoing knee surgery in 2020 and again in 2021, Federer would go into his longest hiatus.
Injuries aside, the main reason for his retirement is probably his age. At 41, it is a testament to his skill and hard work that Roger Federer has remained competitive and won numerous titles well into his 30s.
Older age also brings with it a higher chance for injury and with his prime having passed, competing with younger talents will only continue to become more of a struggle for him. As he himself said in his Instagram post "But I also know my body's capacities and limits, and its message to me lately has been clear…..I must recognize when it is time to end my competitive career"
Roger Federer Tennis Career by Tennis.com
As a member of the Big Three, Roger Federer will go down in history as having one of the most successful and rich careers spanning more than 2 decades. His domination over the tennis world makes him more than qualified of being among the greatest tennis players of all time.
Some of his major accomplishments include ranking No.1 for 310 weeks, winning 103 ATP titles which is the 2nd most in history, and finishing the year as No.1 5 times. He has also set many records, both in history and in the Open Era. Though too many to list them all here, some of his big records include winning 8 Wimbledon titles, 5 US Open championships, 6 year-end championships, 20 major singles titles, and many more.
Federer has also been awarded the Laureus World Sportsman of the Year award a record five times. His graciousness, tenacity, and aptitude have won him other professional awards, like ITF World Champion and ATP Player of the year, which he received 5 times. His performance at the Olympics is also note-worthy, winning Switzerland the silver medal in 2012 for singles and the gold in 2008 for doubles.
In the Davis Cup, Federer holds records for Switzerland that include the most total wins, most singles win and most years played. He also has the most wins by any player at the Davis Cup. It is without a doubt that Federer changed the tennis world, the Swiss Maestro helped the sport reach new heights and his name is known by millions worldwide. Even if they aren't avid tennis watchers, chances are if they know anything about the sport, they know about Roger Federer.
As of today, however, Federer doesn't have an ATP ranking anymore. After announcing his hiatus in August of 2021, he is yet to make a competitive appearance and after 52 weeks of inactivity, Federer lost his ranking on 11th July 2022. His final tournament-the Laver Cup will also be his comeback after more than a year of his staying away.
Roger Federer's Family
In his retirement letter, Federer devotes 2 whole paragraphs to his family. His wife, Miroslava Federer, whom he lovingly calls Mirka has been with him on his tennis journey for over 20 years.
Their first meeting was when they were both competing in the 2000 Sydney Olympics. They would go on to have twin girls in 2009 and a pair of twin boys in 2014. Federer also thanks his devoted parents, Robert and Lynette, and older sister, Diana saying "without whom nothing would be possible".
Roger's Future Plans
Federer is set to play in the Laver Cup later in September, his final ATP event. It seems fitting that his send-off would be at a tournament so close to his heart and one he helped create. We can expect a grand tribute to the former world no.1 at the tournament.
Final Words
Though his competitive journey may be over, Federer himself assures us that tennis will forever be a part of his life saying "I will play more tennis in the future of course". As long as conversations about tennis exist so too will discussions about Roger Federer and his many remarkable achievements.
The comments under his retirement announcement alone exemplify the love and admiration millions have for him. So whatever endeavor Federer chooses to undertake next, be it tennis related or not, he will have the support of millions from around the world and he will forever remain one of the greatest tennis players of all time.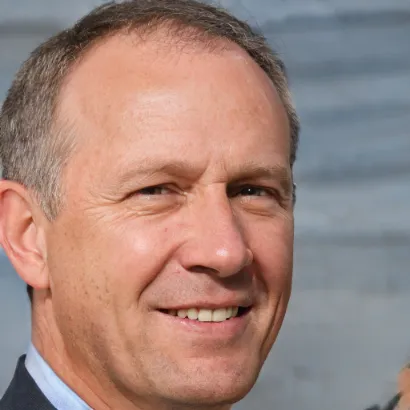 As someone who enjoys both playing tennis and writing, I strive to embody a combination of skillful technique and unwavering perseverance on the court while simultaneously offering valuable observations and reflections to my audience through my articles. My overarching objective is to motivate and encourage others on their individual paths towards tennis success.