Tennis players love to see their equipment in an organized way, it shows their devotion towards it. Every athlete designs their shelf in a proper way so whenever he/she put gaze on them they would feel pleasant by seeing them in order.
The racquet is the main equipment in tennis which covers most of the area if you have a stick or multiple sports equipment you should buy a tennis racquet display rack to hang them in a place from where you can easily pick them.
Here we have displayed multiple racquet holders with slightly different layouts and as per consumer need, sometimes racquet sellers need wall holders in their stores where they can mount lots of racquets in a very eye-catching way, and for house use, you consider holder garage which occupies less space.
List of Best Suitable Tennis Racquet Racks
---
MyGift Metal Racket Holder is there to help you organize all your tennis gear properly. If you are looking for a reasonably-priced racket holder for the long term, then you've come to the right place.
In this solid wall-mounted tennis racket holder, you can keep even more than three rackets at a place. In addition to that, its installation is a no-lengthy-procedure as it weighs less and can easily be held.
With that being said, the durable metal frame of the MyGift racket holder lasts longer than you may expect. Besides, the ball storage basket attached with it simply adds up to the convenience of keeping all the tennis equipment organized.
However, if you are not interested in having something to be mounted on a wall, then this might not be the best choice for you. If that is the case, then you must get one of the portable types of tennis racket holders out there.
---
Here comes another tennis racket holder, which is different from the previous one in a way that doesn't require wall mounting. In fact, it can be placed anywhere in the room, garage, court, etc.
That is the best thing about On court Off court racquet holders. You don't need extra equipment to set this thing up.
Apart from that, the spacious holding capacity of this stand can accommodate up to 15 rackets at a time. Besides, the rubber surface of the holder keeps the rackets safe from unusual scratching.
Lastly, not to forget, its dimensions are way too fitting to make it a space-saving racket holder. Simply put, it won't be taking much of the space on the floor. Besides, it's lightweight enough for easy portability as well.
---
Palos Sports features the most high-end tennis racket holder that is preferably the professionals' choice. With its super-efficient holding capacity, you can place even 100 rackets in it.
Yes, you read that right! In fact, this dynamic and spacious tennis racket holder makes up to be the most effective thing to be used in a shop or storehouse. Adding to the holding capacity, it also has a basket that keeps the balls and other equipment in place.
With that being said, it features smooth-rolling casters underneath that make it easily portable. Adding to this, the high-impact PVC manufactured tennis holder can be the most reliable choice, only if budget is not a problem.
---
Better Display Cases introduces the most inexpensive tennis racket holder on the market. The new Deluxe Acrylic is a wall-mount type holder, on which you can hang your tennis rackets.
In addition to that, the installation procedure of this holder-type is easy enough as it comes up with all the screws needed for its assembly. However, the downside of this holder is that it can only keep one racket at a time.
With that aside, its super-cheap price tag makes it the best choice for beginners out there. In addition to that, this can save you a lot of your money if you are not a regular player.
---
Last on our list is yet another wall-mount type racket holder for tennis, the new WALMANN Storage Rack. One of the benefits of having this type is that it can save you space from the floor.
With that being said, the holding capacity of this holder is super-efficient as you can not only hang your tennis rackets, but also other gaming stuff. For instance, skateboards, bikes, helmets, badminton rackets, etc. can be arranged on WALMANN storage rack.
So it comes down to the fact that how sturdy and durable this tennis racket holder is! That aside, it features a spacious basket also, that can hold your tennis balls, footballs, or other stuff like gloves, etc.
---
Conclusion
Here you are willing to buy a Tennis Racquet Rack for your room, garage or storage, sports store and for outside, don't forget to review first and cross-check every feature, which majorly includes size, material and purpose are as per your need or not.
Above mentioned tennis racquet wall hangers will help in many different ways and we also revealed extra related products you may found them more useable according to your situation.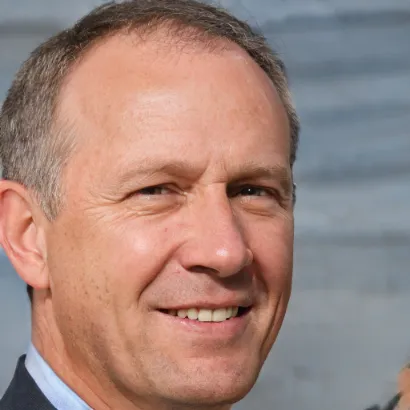 As someone who enjoys both playing tennis and writing, I strive to embody a combination of skillful technique and unwavering perseverance on the court while simultaneously offering valuable observations and reflections to my audience through my articles. My overarching objective is to motivate and encourage others on their individual paths towards tennis success.