Are you a tennis player searching for the best racquet to win important matches? This article will help you to select from the list of best Babolat tennis racquets, we have reviewed the qualities you should look for in a tennis racquet before investing your money.
Different brands are manufacturing tennis racquets, and Babolat is sitting almost on top of all others. They are the leading tennis racquet makers currently dominating the market.
Every year they are launching the latest types of tennis racquets with improved features. One attractive thing is that famous tennis players use the Babolat racquets such as Nadal, Dominic, and many more players.
In the past many years, Babolat has produced many fantastic tennis racquets, but we will not go too far to make it challenging to choose the best one. It can be highly exhausting to research and select a single racquet.
But to make things easier for you, we have already tested and researched many Babolat tennis racquets and have come to a conclusion and have enlisted the top 10 best Babolat tennis racquets from which you can choose the best one.
Let's get started with the best Babolat tennis racquets and understand all their features briefly.
Top-listed Best Babolat Tennis Racquets
Carbon Fiber Body of Babolat Pure Aero has a carbon fiber body that is highly durable and tough. The tough carbon fiber frame can absorb maximum vibrations so you can have a comfortable play.
A few years back high-end tennis racquets are manufactured from carbon fiber as it is an expensive and solid material.
100sq inches Head size of this racquet is perfect for intermediate and advanced players due to the enhanced power and control.
100sq inches head size is ideal for the intermediate player, and the large head size always signifies that the racquet is made to unleash the power.
FSI String Technology signifies the specific pattern of the strings. It moves the racquet's sweet spot upwards, making it a perfect choice for advanced players as it already contains much power, and the sweet spot has also been changed to a perfect place.
Head size: 100 sq in
Strung Weight: 9.2 oz / 260 g
Length: 26 in
String Pattern: 16×19 (16 Mains / 19 Crosses)
Composition: Carbon Fiber
---
2. Babolat Pure Drive 2018- Best Tennis Racquet for Aggressive Players
Expert Level Racquet is manufactured for professional-level tennis players. It offers features like ideal head size, Lightweight, and is packed with power and control.
These things are essential for an expert tennis player, and all of them are offered by Pure Drive racquet.
Woofer Technology is unique to the Babolat racquets as they have designed it. Usually, the frame and strings remain rigid when the ball strikes. Still, Babolat has incorporated some extra spaces with strings that allow them to move when the ball strikes, decreasing the vibrations and providing maximum momentum.
Its comes Pre-Strung, mostly racquets are not strung when ordered because players tend to string them according to their liking. But the Babolat Pure Drive has all the strings attached and is ready to be used straight out of the box.
Head: 100 (in²) / 645 (cm²)
Weight: 11.2oz / 318g
Unstrung Weight: 9.5 oz or 270 g
String Pattern: 16×19 (16 Mains / 19 Crosses)
Length: 27in / 68.58cm
Beam: 23mm / 26mm / 23mm
Flex: 71
Composition: Graphite
Racquet Colors: Blue
Grip Type: Babolat Syntec Pro
---
Versatile Racquet Drive G offers a remarkable fusion of control and power.
It is a well-balanced racquet that shows versatility and can be used by players of all levels.
This feature makes it unique to other racquets as anybody can use it.
The Babolat has also added the woofer technology inside Drive G to decrease the intensity of vibrations and provide a space for the strings to move and enhance the moment of the ball when it strikes the strings.
Graphite Frame is a strong material typically used for manufacturing robust products.
The Drive G has a graphite frame which means it is not going anywhere in the upcoming years and is pretty flexible to go perfectly with the woofer system.
Head: 102 in² / 660 cm²
Unstrung Weight: 9 oz / 255 g
Length: 27 in / 68.58 cm
Beam: 23mm/26mm/23mm
Composition: Graphite/Cortex
Racquet Colors: Navy & White
String Pattern: 16×19 (16 Mains / 19 Crosses)
Flex: 70
---
Woofer Grommet System incorporated inside the Babolat Boost D provides more ball-to-string contact.
The frame-string link used for the woofer system provides an enhanced interaction time while increasing user comfort and power.
Carbon Fiber Frame has long been used to create products to withstand extended abuse.
The Boost D also has a carbon fiber frame that makes it highly durable and reliable for people looking for the highest quality racquets.
Oversized Head which surely means that the beginners would be eying up for them. The large head size ensures a larger contact area and makes it easier to contact the ball.
Thus, beginners can learn more and gain control by using this racquet.
Head: 105 sq. in. / 677.42 sq. cm.
Strung Weight: 9.8 oz / 278 g
Length: 27 inches / 68.58 cm
Composition: Carbon Fiber
Color: White/Blue
String Pattern: 16×19 (Mains x Crosses)
---
Pure strike offers versatile features that work for advanced players and are also beneficial for beginners.
This racquet's balance, spin, and power make it a perfect choice, but it is not the best on the list.
The racquet has high maneuverability because of the lightweight frame.
The maneuverability enhances the racquet's power and spin factor and provides more control and stability to the user while playing.
The raw material that makes the handle grip is very arm-friendly. The size of the grip is kept ideal for beginners to advanced players.
The outer covering of the grip allows you to handle the racquet comfortably and strike the ball.
Length: 27 inch / 69 cm
Strung Weight: 11.3 oz. / 320 g.
Head: 98 (in²) / 632.3 (cm²)
Unstrung Weight: 10.8 oz. / 305 g.
Beam Width: 21.3mm / 23.3mm / 21.3mm
String Pattern: 16 x 19 (16 Mains / 19 Crosses)
Composition: Graphite
Color: White/Black/Coral
---
Sometimes while playing, you will have to face air resistance while swinging your racquet.
Still, this issue has been resolved as the Aeromodular technology provides more excellent airflow, decreasing the air resistance by 95%, allowing for a more significant and faster swing.
The strings are not rigid and are kept slightly stiff to provide higher spin for the players who use this technique in the modern game.
Most racquets have an excellent spin factor.
Babolat Pure Aero 2019 is an older model but was made for advanced players.
If you are an expert-level player but don't have the budget to buy the latest model, you can also buy it as it offers almost similar features.
Head: 100 (in²) / 645 (cm²)
UnStrung Weight: 10.6oz / 300 g
String Pattern: 16×19 (16 Mains / 19 Crosses)
Length: 27in / 68.58cm
Beam: 23mm / 26mm / 23mm
Flex: 71
Composition: Carbon Fiber
Endorsed by Rafael Nadal
---
The HTR system adopted by Babolat is to strengthen the area around the hoop from where most of the striking would be done.
It enhances the stiffness that subsequently enhances the power and control.
Graphite is a strong material that is used to manufacture high-quality products.
The Babolat Pure Drive 2021 is also made from graphite which makes it highly durable and sturdy.
The Pure Drive has a solid and comfortable grip so you can enjoy your game without worrying about the tension in your hand, and it is highly hand-friendly, and you won't feel much weight during usage.
Head: 100 (in²) / 645 (cm²)
Weight: 11.2oz / 318g
Unstrung Weight: 9.5 oz or 270 g
String Pattern: 16×19 (16 Mains / 19 Crosses)
Length: 27in / 68.58cm
Beam: 23mm / 26mm / 23mm
Flex: 71
Composition: Graphite
Racquet Colors: Blue
Grip Type: Babolat Syntec Pro
---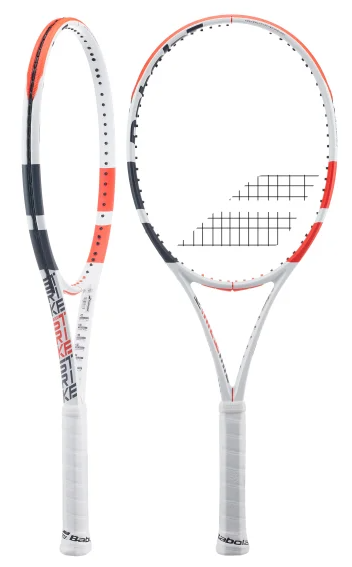 The RPM blast signifies the three essential points that are significant in the performance of a tennis racquet.
The RPM blast means Spin, Power, and Comfort, which means the Pure Strike 100 is packed with all these features.
The Pure strike 100 has a firm grip that allows greater control over the shots and the power being produced by the racquet.
If you want control over the strikes, you can go for the Pure strike 100.
The Xcel setting means that Babolat has used a particular type of micro-filament string inside this model.
It provides exceptional performance with a comfortable arm feel. These strings are of higher quality and are only used on expensive racquets.
Length: 27 in. / 69 cm
Strung Weight: 11.1 oz. / 315 g.
Head: 100 in sq / 645 cm sq
Beam Width: 21mm / 23mm / 21mm
String Pattern: 16 x 19 (16 Mains / 19 Crosses)
Composition: Graphite
Color: White/Black/Coral
---
The Babolat drive lite is a lightweight tennis racquet with an ideal 100sq inches head.
It offers a large sweet spot for striking the ball, allowing more control to the player. Also, the large head size signifies greater power.
Tennis racquets should always have a durable and robust frame as they will be absorbing the impact between the strings and the ball.
Graphite comes in handy in such products. It makes the frame strong yet flexible to decrease the impact.
The cortex dampening system that Babolat has incorporated inside this tennis racquet tends to reduce or minimize the impact when the ball strikes.
Thus, decreasing the vibrations and providing comfort during your game.
Head: 100 in sq / 645 (cm²)
Length: 27 in / 68.58 cm
Strung Weight: 10.1 oz / 286 g
Unstrung Weight: 9.5 oz / 269 g
String Pattern: 16×19 (16 Mains / 19 Crosses)
Beam: 23mm / 26mm / 23mm
Flex: 96
Composition: Graphite
Racquet Colors: Blue
Grip Type: Babolat Syntec Pro
---
10. Babolat 2021 Boost Drive Tennis Racquet – Best Value for Money
The woofer system is incorporated in all the latest racquets introduced by Babolat.
The technology reduces the vibrations while enhancing the power and momentum when the ball comes in contact with the strings.
The Babolat Boost Drive 2021 comes pre-strung from the manufacturer, but you can also customize the string pattern when you place your order.
But the pattern made by the company will work best with the build of the racquet.
As the technology is enhancing, newer and better versions of racquets are being seen in the market with higher durability.
Carbon fiber frames were used in the past, but now graphite is preferred as the primary raw material to build the solid frame and the Boost drive 2021.
Head: 105 sq. in. / 677.42 sq. cm.
Strung Weight: 9.8 oz / 278 g
Length: 27 inches / 68.58 cm
Composition: Graphite
Beam: 23/26/23 mm
Color: White/Blue
String Pattern: 16×19 (Mains x Crosses)
Racquet Stiffness: 67
---
Buyer's Guide for Babolat Tennis Racquet
You might have already chosen a specific racquet, but let me stop you for a while because you should know a few things about tennis racquets before making a purchase.
These things were compiled as the most significant specs and should always be available in your intended tennis racquet.
Weight
The Weight of the racquet is, without a doubt, the most crucial factor while buying a tennis racquet. Many people believe that a slim and lightweight racquet can produce more power, but in reality, a heavy tennis racquet will also provide a more powerful shot.
This thing has been tested under specific scenarios as well. A lightweight racquet is recommended for beginners because it is essential to balance your racquet and learn to control the power in the initial stages.
It depends on the weight a player can embrace and play their best game for advanced players. Usually, an average tennis racquet weighs 1 pound.
Head size
The head size matters a lot. The beginners usually go for a larger head size to gain control and develop their technique, and when they become an expert, they go for a smaller head as it provides more power and stability.
If you are an amateur tennis player and are going to start your career, buy a racquet with a head size of over 100sq inches.
The ideal head size for intermediate and expert players is 95 to 100sq inches. Ensure the racquet you are buying has these dimensions, as it will surely help you improve your game.
Grip Size
The selection of the grip size should be done carefully after much consideration and testing. Mostly younger players go for a grip size 1, while expert players go for a 3 or 4. Most women use a grip size of 2 or 3.
To measure the perfect grip size, place your palm and fingers on the racquet handle as you are holding it and check if the index finger of the non-racquet can fit nicely inside the space. If the gap is smaller or larger, change the racquet handle and select the one that fulfills this criterion.
Balance
Do you know what balance tells about the racquet? If the racquet is perfectly balanced from the center, it means the racquet is power-packed with features and versatility, and that is usually what most beginners go after.
If the head side is heavier, it shows the racquet has more power to hit the ball whereas, if the handle is heavier, it shows the racquet is lighter and is used by players who go after speed more than the power.
Stiffness
The stiffness in the racquet determines its power and comfort. If your racquet frame is pretty stiff, it will absorb a negligible amount of energy from the shot, and the power will be present inside the ball to travel on the other side.
But if the frame is not so stiff, you can expect your ball to lose some momentum as the frame will absorb much of the energy.
Another thing that stiffness cover is vibration. On a stiffer racquet, the vibrations are quick but subtle, but on a flexible one, the vibrations are long, but most of their power is already absorbed so that the impact won't be as much.
The stiffness is defined by rating, with the lesser number pointing towards a flexible racquet. Most players prefer tennis racquets with a 55 to 75 RA rating.
String pattern
The string pattern is another factor that you should consider before buying a tennis racquet. The string pattern determines two things, spin potential, and vibrations.
If the strings are less in number with loose-fitting, it would be perfect for a player to like to spin on the ball while the ball is traveling.
But if you are not a fan of spin, you can choose a stiffer and dense string pattern that will absorb much of the vibrations. The racquet with a 16 x 19 string pattern is always recommended with a bit of spin as you can use this technique successfully in the modern game.
Power
Your power will determine many other factors that we have discussed above. If you are a powerful player, a heavy racquet would be the best option to provide maximum output while playing.
But if you don't possess much power, you should buy a lightweight racquet and then try to increase your hitting capability to become an expert.
Durability
The durability of a product always comes first. Whenever we purchase something, we make sure that the product is reliable, durable, and worth the money.
The same goes for tennis racquets, as you need to determine by checking the market and using a racquet to see if it is durable and made from a material that will last for months, if not years.
(FAQs):
[acf field="main_faq_schema"]
Conclusion
Tennis is an international game played between top-notch players, but to play, they need a tennis racquet, and it is not easy to pick a racquet that goes perfectly with your technique, style, and skill level.
I have seen many pro players use the Babolat tennis racquet as it is the leading racquet manufacturer.
Suppose you are planning to become a tennis player or you want to upgrade your existing tennis racquet.
In that case, you should read the guide briefly as it contains all the essential information along with the list of the ten best Babolat tennis racquets that you will indeed love.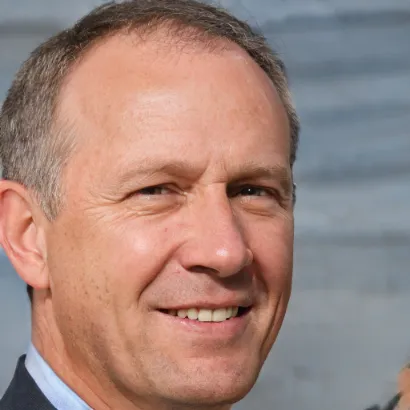 As someone who enjoys both playing tennis and writing, I strive to embody a combination of skillful technique and unwavering perseverance on the court while simultaneously offering valuable observations and reflections to my audience through my articles. My overarching objective is to motivate and encourage others on their individual paths towards tennis success.