Tennis Gifts for Him are the best way to express your love and affection. Gifts are the reason for building a loving relationship among people. You can say the act of giving and receiving gifts builds a strong connection.
When it comes to gifts, choosing the PERFECT gift for your sportsman boyfriend, husband, brother, or DAD anyone can be a tricky process. The never-ending quest for gifts is so tiring and time-consuming. The choice is even more difficult when your loved one is a tennis player. A tennis player is an active and agile player who thinks about tennis even during sleep.
Yes!!! You can relate to it for sure. The last gift you gave was not up to mark or your tennis lover didn't appreciate it the way you wanted. This time you don't want to take the risk.
So, are you worried about the best gift for your tennis lover? or Are you struggling to find an impressive gift? Or You have a very choosy tennis player around you.
If yes, spare few minutes to choose the best present for him. You will surely admire our selection of gifts for your tennis athlete.
18 Cool Ideas of Tennis Gifts for Him
1. Hats, Visors Beanies
A passionate tennis lover is exposed to sunlight and dirt. Hats are the best way to keep yourself protected and safe.
When you play outdoors, you are extremely prone to collecting dust and UV rays. In this case, a couple of different hats are always a win-win. That tennis player you know, who loves the cool Californian style can select Hats from Travis Matthew.
The person you know loves Nadal will go for Nike, and an aggressive player like Djokovic will opt for Lacoste hats.
What??? The man you know likes visors!!
Lulumon visors are a must-have in this case. If the man you want to gift is highly exposed to sunlight, Solbari is your rescuer as it has UPF50+.
The tennis player is obsessed with the 90s style, the classic FILA cap or microfiber Sergio Tacchini is here to save you.
2. Cool Tennis Apparel
Your tennis loving mate wants to collect tennis apparel, why don't you help him out by buying Lacoste, Sergio Tacchini and FILA kit?
Why don't you try a new brand called Play Brave's men polo? 100% woven polyester, that's super-light.
Another option is Lusa Dress from Castore if the player is fades up from wearing those old, outdated Nike or Lacoste.
Need both class and comfort go for Chic Country Club attire to quench the thirst for style.
3. Grip Covers
Your man is a pro tennis player then leather grips are a must-have. These grips will not only ensure a tight grip but will avoid sticking.
These one-size-fits-all covers are a unique and great idea for a gift. The neoprene grip covers offer you eight different colours. Now, you have a choice of having the favorite color of your loved one.
4. Water Bottles
S'well bottles are available in different sizes, colors and eye-catching designs. These environment-friendly bottles are stylish, environmentally friendly and contain USPs.
These are designed to keep drinks cool for 24 hours and hot for 12 hours.
These bottles are a treat for every sportsman. You will not regret buying one of them. Nobody on Earth would say they don't need cool water during summers or hot beverages during winters.
5. Customized Towels
Doctors have always advised you to use your things. When it comes to towels, it's a good idea to take your towels to court.
Want to stand out in the crowd, need a customized towel. Why not go from a towel from Wimbledon?
The customized towel will not only be a great gift but your tennis buddy will remember you in the changeovers too.
6. An Epirus Everyday collection bag
Who would say they don't need a tennis bag to keep racquets and ball? Nobody. If you need to gift a bag that can be carried everywhere with ease and class, have a look at a few options
If you want your hands to be free, go for borderless backpacks. These bags come in different colors like black, grey and blue.
Stuff the tennis kit or yoga kit. It's great for both ways. Need extra space? The duffle is a savior to hold every tennis belonging.
7. Wearable Tech
Your buddy loves to be organized and works hard to improve their tactics. You are willing to help him to organize data, Babolt pop is an appropriate match for him.
The sensor connects you with the smartphone and keeps a record of data about your spins and strokes. This wristband will also keep an eagle's eye on your footwork.
8. The Tennis Pointer
The tennis pointer is a game-changer for the person who wants to improve the footwork or want to improve ball toss during a serve.
This will fine-tune their technique to serve. This beauty comes in three models Mid, junior and pro. This will be an interesting gift for your male friend.
9. Tennis cufflinks and tie clips
If selecting the perfect tennis bag or other gift is difficult for you. You can also choose something that works outside the court.
Your man is a well-dressed human, you can even go for something that makes his attire stand out.
Think of buying cufflinks and tie clips. These will make the evening attire sharp and a treat to the eyes.
The Howson tennis cufflinks are the best choice. The long-lasting copper makes it a memory of a lifetime. This beauty comes in a black jewellery box, which itself is a treat for the eyes.
These are also nickel-free to keep you away from any allergies.
10. Tennis Stringing Machine
String machines are a unique gift for your passionate stringer partner. A serious tennis player requires the regular replacement of their racquets' strings. This luxury is incredibly practical and worth spending. Here, is why the stringer is a great gift idea.
Saves Money: It avoids the service fee. A fresh string job can cost you a lot.
Saves Time: Time is money. dropping off and picking up the repaired racquets can consume your time.
Performance: Your buddy will be able to try various tensions and new strings. He would love to do the string job by himself.
There are multiple types of stringing machines from beginner level to expert and expensive machines.
Crank Stringing Machine
Electronic Stringing Machine
In this regard, Gamma Progression ST II is a good one to invest in. This machine remains in great shape even after the hundred of racquets getting strung.
It not only keeps the strings fresh but in a good shape too.
11. Tennis Match Analyzer
Oh, your partner is a tech-savvy person, who has a close look at the performance. Need not worry. Every player who is always willing to improve himself, his techniques and the overall game needs a match analyzer.
Zepp, in this regard, would be a great partner to evaluate overall performance.
This oh-so flawless gadget keeps your performance on track. This is simply attached at the but cap of the racquet and keeps sending the information on your smartphone.
The close look on data tracks every serve or movement.
Zepps track these things closely.
Drive
Serve
Slice
Active time
Calories
Sweet spot
Ball speed
Forehand
Ball spin movement
Data is something that helps the player to keep a record of improvement and check the flaws.
A guy would love it. Tried and tested.
12. Pressureless Tennis Ball Bucket
Your tennis lover is unhappy with the pressurized tennis balls. They are costing them so much. Time to help your buddy with the pressureless balls. It cuts the cost of continuous replacement of pressurized balls.
A pressureless ball is something that lasts long. Few players have praised them by saying that they performed their performance.
If the love of your life is an occasional player, a casual player or a weekend moody then these balls are nothing but the treat from your side.
If you want to engage your mate in the court Gamma pressureless balls are the winner.
13. Tennis Ball Saver
Your loved one is a fan of pressurized balls. Don't worry, don't just force him to change his liking.
Find something that saves your lovely partners pressurized balls.
Gexco has the legacy of creating a vacuum-sealed canister that ensures the maximum protection of balls. This inexpensive tennis gift is portable, cheap and ultralight.
What is the best way to protect the hard-earned money of a tennis sportsman.
14. Sports Tennis Vibration Dampener
These small rubber racquets add ons are the way you can reduce the PING noise.
The noise is produced when the tennis ball contacts the strings of racquets.
Well, there is not any evidence that proves that they may reduce the shock on the player's arm. But they certainly muffle the noise that a player dislikes.
Why not, buy some good vibration dampener by 21K. This a pack of three, in case your player has multiple racquets.
15. Tennis themed reading
Your man is a curious learner, he wants to improve the skills by reading the autobiographies of legends. Don't worry to select a precious internationally acclaimed book.
String Theory by David Wallace is a collection of five essays including the profiles of Tracy Austin and Roger Federer.
NYT has called Wallace the best tennis writer ever. So, your investment in the book will not go wrong.
You think books are the old way to impress people, there's a recent one. You can also buy a subscription to Racket Magzine. It was launched a couple of years back. This product is a leading one in the tennis genre. It covers all sides of tennis, whether it is the style, ideas or culture of tennis.
16. The 24/7 Tennis coverage
Your partner loves tennis the way he only wants to listen to the things about it. He thinks of tennis, he breathes tennis.
Here is another way of keeping him mesmerized by buying a HearO tennis ball speaker. These are the upcycled tennis balls, tennis speakers are an active piece of tennis history.
A subscription to Tennis Tv is also a treat for eyes for a person who keeps watching tennis matches.
The great news about buying a subscription is, you can watch tennis 24/7 without any interruption.
17. Tickets to professional tennis matches
Experienced based gifts are always the best idea. The physical presence in any match keeps it saved in memory for years. Experimenting with a live-action by your favourite players keeps you indulged in the fun.
Buying a match ticket for your loved ones is a great idea of showing, how much you love and admire their likings.
If you are wondering what to do, never waste a single minute to book your ticket before all the slots are booked.
Some memories never fade away. Like a live match of Wimbledon or Ahem. Grow your love and memories together by attending at least one event.
18. Hand made beach Racquets
It's a great idea of gifting someone who loves tennis with handmade tennis racquets. Playing tennis during beach vacation is a good idea to show serves and volley on the beach.
But, the worst part is the cheap version of tennis racquets tear in the hands as soon as they are exposed to seawater.
Need not worry Fresco Bolcarica beach tennis paddles are a good gift option for you. The several layers of wood and water-resistant resin coating is a key feature to make them long-lasting.
Conclusion
Find a perfect gift for your loved ones is always a good idea to show them your love and affection for them. When you are selecting a gift for a tennis player the choices are very few.
These eighteen gift ideas will make your tennis lover very happy and content. You can select the gift of your choice with low to high price ranges. It will be fun for you as a gift sender and him as a gift receiver to get the things you need and adore the most.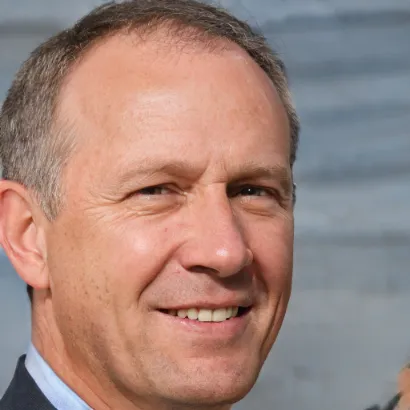 As someone who enjoys both playing tennis and writing, I strive to embody a combination of skillful technique and unwavering perseverance on the court while simultaneously offering valuable observations and reflections to my audience through my articles. My overarching objective is to motivate and encourage others on their individual paths towards tennis success.