Tennis surely is a game of fun, especially the part where you serve. Wanna know why?
Well, serving is one of the most crucial, yet the most important part of the play when it comes to playing tennis. You see, a serve allows you control, a control that you have over the other player to win over the game (if you do the serve right).
Also, a serve can tell the opposing player so much about the player who serves and their tone. This can accordingly help them prep up or prepare against that player for the game.
To do a serve, you need the best tennis racquet for serve and volley. (But that's a topic for another day)
Want to know what a serve really is?
Well, a serve is actually the first move that a player makes in order to start the game and get it going. It is the initial hit of the game and is in fact, the move that decides the rest of the game.
Just like other games, a toss is done for winning serves. Based on who wins the toss, a player does the serve.
Different players have their own specific styles of serve. Not only does the style of serve differ, the speed drastically differs as well, and the opponent has to be well prepared for that.
Women in the history of tennis, have made some serious contributions when it comes to serves. Some of the fastest serve in history are done by female players too, which makes them no less than an inspiration for all of the ladies out there who are interested in sports or tennis.
Lets start with female because ladies first, Anyways, we've got a list of the top 3 fastest women to serve in history for you to have a look at and get inspired.
Top 3 Fastest Female Serves
1. Sabine Lisicki (210.8kph/131.0mph)
This German lady was and is no less than a superstar because she served up a record-breaking serve at its fastest of 131-m.p.h.
She scored a 40-30 in the first set of her match against the tennis player Ana Ivanovic in the first round of 2014 at Stanford, and even though she ended up losing that day, and the score was 7-6 (2), 6-1. But the bright side that was opened for her afterward was shocking.
"Well, at least I broke the world record for the fastest serve," she tweeted later on.
She was also asked about her fastest serve in her on-court interview, to which she added. "Piece of cake. Just kidding. It hurt my hand." This also indicates that she is a lady of great humor.
2. Venus Williams and Ajla Tomljanovic (207.6 kph/129.0 mph)
For Venus Williams, this is not the first time. She has reached back to clock 129 m.p.h. Twice in her career's journey.
The first time, it was during her 6-2, 6-1 first-round win over Kira Nagy during the first round of the 2007 US Open. The second time, it was during her 7-5, 6-4 win over her own sister Serena in 2008 in the Wimbledon final.
See Also: WTA Wimbledon Open Players List
Talking about AjlaTomljanovic, she matched the same serve speed by Venus Williams at Cincinnati in 2008.
For Ajla Venus, her serve came as a complete surprise to her.
When asked upon the interview, the seven-time major champion said.
"I didn't realize it. I was so excited because I wasn't even trying for it. It just comes. "Even when I say, 'Okay, I'm going to hit a half pace with placement,' it comes 120. That's just how it comes. I wasn't even trying for it. I wasn't expecting to do that at all.
"I guess I've got to try for one more, 130." She added.
3. Serena Williams (207.0 kph/128.6 mph)
Who doesn't know Serena Williams and the things she has done in tennis or is good at.
She is a 23-time Grand Slam champion, and she didn't just hit one 128.6-mile-an-hour serve at the 2013 Australian Open; she actually hit two of them.
The first one came as she was serving out a 6-2, 6-0 second-round win over Garbine Muguruza, who was just coming up at the time.
She was asked afterward if it was the fastest serve of her career.
Serena told the crowd in reply, "It's my fastest that went in. I've hit some 150s, but of course, they're, like, to the sky." She added.
Serena Williams served her second at 5-1, 30-0 in the third round against Morita, drawing cheers from the crowd. She eventually won that match at 6-1, 6-3.
Last Word
Inspiring women are always a great way to get motivated and do something great for yourself as well. As women, it gives us the reason to stay bright and motivated for whatever comes our way. Who knows, if you work hard, you excel and make your name like these fastest women servers.
---
Wanna know about the fastest men serves? We're sure you do! That's exactly why you're here.
Top 3 Fastest Male Serves
1. John Isner (249.4 kph/155.0 mph)
John is now served at 23, 15, zero in his opening match at the city open in Washington DC in the year 2019. He unloaded a 155mph rocker into the body of Hubert Hurkacz, even though the pole got the ball back in court, but Isner won the point a few moments later, and the game later on as well with a score of 6-4.
But it was not around that time that Isner gave it his best; in fact, it was a lot sooner.
The match got off to a bit of a rough start. I had to save a bunch of breakpoints," He said. "I think at a certain point in the match; I started to play really well.
It was probably at 3-all in the first set when I started to pick it up. I was, in my opinion, fortunate to even be at 3-all."
Isner, surprisingly is no stranger to serving records. He has been the ATP's top-notch leader the last four years in a row and in seven of the last ten years.
Isner also has a closing in on the all-time ace record. As of right now, Isner has 12,266 career aces.
2. Andy Roddick (244.6 kph/152.0 mph)
He is the former world's No. 1 fastest server. Roddick lit up the crowd at Flushing Meadows in 2004 not only once but two serves at 152 m.p.h.
He did his first serve during his 6-0, 6-2, 6-2 in a first-round win over American teenager Scoville Jenkins. He made the second-fastest serve in his 6-0, 6-3, 6-4 second-round win over another teenager, who was then the world's No. 49 Rafael Nadal. His scorcher against the Spaniard came in just his second serve of the match.
After he won against Nadal, he was asked if, after hitting 152, he was thinking of going for even more, to which he added.
"No, man. I think about just trying to hit it hard again. People talk a lot about the serve, but that's one of the accomplishments I'm least proud of. It's just one point. It's just one serve. And I know I can do it. So the novelty has kind of worn off. I play it more as an effective shot than going for glory."
3. Milos Raonic (243.0 kph/151.0 mph)
Milos Raonic was already up a set against Nicolas Mahut, and he was serving at 0-1, 30-0 in the second set of his opening match, which was happening at the Citi Open in Washington DC in the year 2017.
Milos, the Canadian player, blasted a 151-m.p.h. His game against the Frenchman was at 7-6 (2), 7-6 (8), which he won. Thus doing the fastest serve of the time.
When later asked about his accomplishment after he finished the match with 26 aces, he said. "There are a lot of things I need to be happy with. I lost a bit of sharpness and discipline in the second set, but I'm glad I was able to get through."
So, guys, this was all about the fastest men's serve in history. We hope you enjoyed reading about them at GoTennisRacquets. Let us know what you think in the comments below.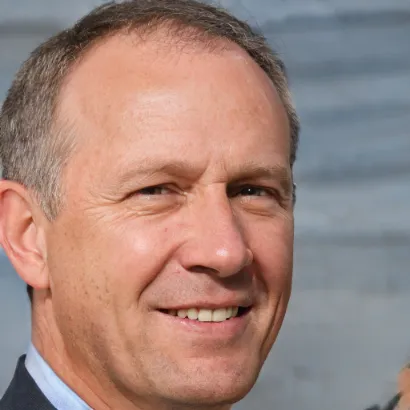 As someone who enjoys both playing tennis and writing, I strive to embody a combination of skillful technique and unwavering perseverance on the court while simultaneously offering valuable observations and reflections to my audience through my articles. My overarching objective is to motivate and encourage others on their individual paths towards tennis success.