Tennis is a versatile game that has many styles to play. Serve and volley is one of the styles of play in tennis where the player who serves, moves quickly toward the net after serving, in an attempt to hit the volley afterward.
In professional tennis, games serve and volley has almost diminished but on the club level players love to play it as a variation tactic instead of the main game plan.
We have searched a lot about volley & serve tennis racquets and choose the 5 best tennis racquets for serve and volley and decided to review them.
Later we will expand our list with more improved and customer preferred tennis racquets.
Best Tennis Racquets for Serving and Volleying
These reviews are then followed by a brief and concise buying guide that will help you to decide the best serve and volley racquet for yourself.
Pro Staff RF 97 is one of the best tennis racquets for serve and volley. This bat has been developed in collaboration with the top tennis player Roger Federer.
Pro Staff RF97 is far different from others in terms of its design. It is constructed using braided graphite which makes it light head to which makes serve and volley excellent and delivers a pure, solid and consistent feel.
Its firm and strong structure reduce vibration. Besides this, it offers a great head size of 97 sq. inches for serve and volley.
12.6 ounces weight is considered as heaviest for a serve & volley tennis racquet. But interestingly, this heavyweight tennis racquet offers great control which is quite needed in serve and volley.
Wilson Pro Staff RF97 is ideal for aggressive players who play the ball right after the serve. Such players need a racquet to channel their power. RF97 is indeed the best tennis racquet for serve.
Head: 97 sq in / 626 sq cm
Strung Weight: 12.6 oz / 357 g
Length: 27 in / 68.6 cm
Beam: 21.5 mm
Composition: Braided Graphite
Color: Matte Black
String Pattern: 16×19 (Mains x Crosses)
Flexibility: 68
Pro Staff RF97 Features
---
The prestige from head Graphene is one of the most demanding tennis rackets in the market. Due to the prestige lineup awesome control and power, we choose to list it here.
Due to its Weight and big head size, it gives a large sweet spot that is perfect for serve.
In addition to this, its 4 –point headlight balance, allows it to swing serve easily.
Head Graphene racquets feature an innovative spiral fiber technology that means twisted fibers are placed on the shoulder area of a racquet to give greater flex and a clean impact feeling.
Head Graphene Prestige Mid Plus is one of the best tennis racquets for serve and volley because of the fact that it is light in weight, has a soft and flexible frame, and offers excellent control.
Head: 98 in² / 632 cm²
Length: 27 in / 68.58 cm
Strung Weight: 11.9 oz / 337 g
String Pattern: 18×20 (18 Mains / 20 Crosses)
Beam: 20mm
Flex: 61
Composition: Graphene 360+/Graphite
Racquet Colors: Red
---
3. Wilson Six One 95 – Tennis Racquet Best for Slice
If you are a die heart fan of playing volley in tennis then Wilson Six one 95 is the best racquet for you. Not only for a volley but also good with serving.
Due to weight and head size, it's listed in Heavy racquets, which are a bit difficult to swing for starters but such racquets are known for providing excellent control to the players.
Six.one 95 features a light head balance with 22mm thin beams and promises to give you extra precision with great volleys.
In this Stickts for Volley and serve, they added an innovative technology of parallel drilling, which creates a more forgiving string bed with a bigger sweat spot.
If you compromised with it, then Wilson Six One is a bat that will bombard you with tons of control and stability during your tennis game.
Head: 95 in² / 613 cm²
Length: 27 in / 69 cm
unStrung Weight: 11.7 oz / 332 g
Strung Weight: 12.3 oz / 349 g
String Pattern: 18×20 (18 Mains / 20 Crosses)
Beam: 22mm
Flex: 66
Composition: Graphite Basalt Matrix
Racquet Colors: White 3 o'clock and Red 9 o'clock
---
4. Yonex VCORE Pro 97HD – Comfortable & Arm Friendly Tennis Racquet
Vcore pro 97 HD is one of the very popular under Yonex banner. We have added it to our list as it has all those specifications that have to be there in an ideal serve/volley tennis racquet.
The combination of excellent power and control that you require in serve and volley makes it a reliable stick, 7 point head light balance which is easy to maneuver and spin for volleying and serve.
Besides this, the pro 97 HD head features a patented isometric square head shape. This unique and special design increases the size of the sweet spot. Similarly, the 3D vector shaft uses deep grooves which reduces the frame's twisting and increases stability.
For enhanced control, Vcore pro 97HD features a lock booster system that tightens the grommets which helps to secure the string and increase control. This means it is ideal for serve and volley since control is the main ingredient for playing perfect serve and volley in-game.
In addition to this, it has enough mass and precision for great serves. There is no doubt in saying that Yonex pro 97 HD is the best tennis racquet for serve and volley.
Head: 97 in² / 626 cm²
Length: 27 in / 69 cm
Strung Weight: 11.9 oz / 337 g
String Pattern: 18×20 (18 Mains / 20 Crosses)
Beam: 20mm
Flex: 59
Composition: HM Graphite, Black Micro Core, NAMD
Racquet Colors: Matte Green
---
Babolat was considered the house of powerful racquets because of Pure Drive and Pure Aero lineups. But now, after the launch of Pure Strike Lineup, it is also known as the hub of control aimed at racquet.
Its light-strung weight allows excellent maneuverability which is the main ingredient to improve your serve.
Talking about the frame, it's quite flexible compared to other Babolat's racquets. This way pure strike offers immense control which is most needed in the game to make serve and volley effective.
The frame is made up of graphite which makes it way too soft that it feels so easy on arms as well.
But you know, for serve and volley you require more control than power. Babolat pure strike offers outstanding control. You may also use this racquet for groundstrokes and returns.
In short, it's an all-court racquet that scores high across the board for serve and volley.
Length: 27 inch / 69 cm
Weight: Weight 309 g
Head: 98 (in²) / 632.3 (cm²)
Strung Weight: 11.3oz / 320.4g
Beam Width: 21.3mm / 23.3mm / 21.3mm
String Pattern: 16 x 19 (16 Mains / 19 Crosses)
Composition: Graphite
Color: Silver/Orange
Racket Tech: Woofer Dynamic String System, Hybrid Frame, FSI Power
---
Ultimate Buying Guide
If you are thinking that the serve and volley racquets are of the same specifications as a normal tennis racquet then you are thinking wrong. Though you can play volley and serve with all types of tennis racquets.
But if you want to excel in this tricky game then you need to have a proper tennis racquet that is dedicated for serve and volley in tennis.
So to buy a proper serve and volley tennis racquet you need to keep in mind the following factors in mind.
CONTROL
For professional serve and volley players, control of the racquet is extremely important. Historically, smaller head sizes and thinner beams are known to give more control.
So while buying the best tennis racquet for serve and volley players, make sure that the racquet offers awesome control.
MANEUVERABILITY
It is defined as how easily the racquet can be moved or spin to hit a shot, especially in the volley.
Usually, the ideal volley racquet is the light head which means the racquet has more weight in the handle than in the head.
Such racquets are light in feel and can be moved or spin quickly. So for serve and volley, be sure to choose a light head tennis racquet that will be highly maneuverable.
TOUCH AND FEEL
An ideal tennis racquet for serve and volley tennis players should have a comfortable and flexible touch or feel. Usually, such racquets are smaller in head size.
IN A NUTSHELL
For net crasher players, a racquet with more control and maneuverability is more important.
For this purpose, a racquet with a thin beam, a smaller head size, and a headlight racquet are ideal for providing more control and maneuverability.
Conclusion
Serve and volley is a tactic that requires a lot of precision and precision come when you use the right and perfect tool. All the racquets above are considerable and reliable options for net crasher players.
If you are interested in our recommendation then we will suggest grabbing your hands on Babolat Pure Strike as it's a tennis racquet that is dedicated to serve and volley because of its amazing maneuverability and control. It's best for all types of players.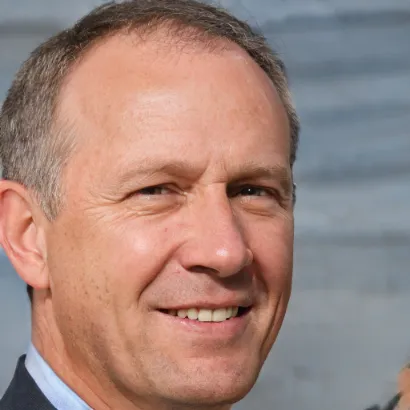 As someone who enjoys both playing tennis and writing, I strive to embody a combination of skillful technique and unwavering perseverance on the court while simultaneously offering valuable observations and reflections to my audience through my articles. My overarching objective is to motivate and encourage others on their individual paths towards tennis success.