Being a tennis enthusiast, I have played tennis for a very long time with a tennis racquet and my game wasn't improving a lot due to sticking with one.
Then after discussion with professionals, I found out that all this time I have been using the beginner level racquet. In order to step up my game, I upgraded my beginner level tennis racquet to intermediate level racquet.
I conducted extensive research on the racquets suitable for intermediate players before purchasing a racquet, during which all the features were compared and made up a list of the best tennis racquets for intermediate players.
I also have made a buying guide for you. It will help you understand exactly what you should look for and how to judge if a tennis racquet is worth buying.
Let us start with the listing of the best tennis racquets for intermediate players.
Intermediate Players Tennis Racquets Review
Babolat Pure Drive 2018 is specifically designed for the stronger intermediate and advanced players. The unique technology features SMAC.
SMAC is a soft shock-absorbing material that is integrated into the fiber of the racquet. Along with the SMAC, the FSI string bed technology and diamond grommets give it high power and a spin.
Babolat Pure Drive has a 100 head size, and this 100 head size gives the player more control over the racquet while playing the game.
The four head light makes sure that Pure Drive is balanced while swinging the racquet during the game. Andy Roddick used to play with the tour version.
Head: 100 (in²) / 645 (cm²)
Length: 27in / 68.58cm
Weight: 11.2 oz / 318g
Unstrung Weight: 10.6 oz or 301 g
String Pattern: 16×19 (16 Mains / 19 Crosses)
Beam: 23mm / 26mm / 23mm
Flex: 71
Composition: Graphite
Racquet Colors: Blue
---
With the option of choosing your own grip size, the Wilson Clash 100 comes with four different options; 4 ½, 4 ¼, 4 1/8, 4 ¾. The Wilson Clash 100 weighs 0.06 pounds.
This helps it give greater control of the game. The specialty of Wilson Clash 100 is that it is sublimely flexible; this gives it more power as well as control.
Being made of Carbon Fibers, it is a highly durable racquet. The best quality of the Wilson Clash 100 is that it has a perfect balance between control & power and flexibility & stability.
These features generally clash in tennis racquets; thus, the name Clash was given, for full review.
Head Size: 100 in² / 645cm²
Length: 27in / 68.5 cm
Strung Weight: 11.oz / 312 g
Unstrung: 10.4 oz
Beam width: 24.5mm
Composition: High Performance Carbon Fiber
String Pattern:16 Mains / 19 Crosses
Racquet colors: black, grey, red
---
Although being a unisex tennis racquet, it is famous among middle school girl. Talking about stylish racquets with an awesome performance, this one is definitely worth taking a look at.
A larger number of tennis players can find Pure Aero to be the ideal one. Pure Aero 2019 also constructed using Carbon fiber, which gives it strength and durability.
The Babolat Pure Aero is the best you will ever find for the players who try to dominate the court using their swing technique. The Aeromodular technology help increase the racquet head speed.
The SMAC integrated into the Graphite at the positions of 3 o'clock, and 9 o'clock helps absorb the shocks and provide a better feel during the game, it also named itself in a best left handed tennis racket.
Head: 100 (in²) / 645 (cm²)
UnStrung Weight: 10.6oz / 300 g
String Pattern: 16×19 (16 Mains / 19 Crosses)
Length: 27in / 68.58cm
Beam: 23mm / 26mm / 23mm
Flex: 71
Composition: Carbon Fiber
Endorsed by Rafael Nadal
---
4. Wilson Blade 98 v7 – Best Arm Friendly Tennis Racquet
With an attractive look of the tri-colored design, the Wilson Blade 98 16X19 v7 is the best tennis racquets for high school boys.
It comes in the eye-catching colors of lime green, silver, and black elastic paint. The top grip taper ensures a better feel for the top-hand grip placement.
The Braided Graphite with the Basalt composition has improved the flex of Wilson Blade 98 16×19 v7 this has helped in enhancing the control of this racquet.
The carbon mapping has been strategically placed throughout the hoops for a little extra flexibility and to improve the connected-to-the-ball feel. Consistency, forgiving string bed response has been achieved by parallel drilling.
The Wilson Blade 98 16×19 v7 is definitely a racquet to consider for many reasons but arm friendly makes it more valuable, it also included in our best tennis racquets for Tennis Elbow.
Head: 98 sq in or 632 sq cm
Unstrung Weight: 10.8 oz or 305 g
Weight: 11.3 oz or 320 g
Length: 27 in or 68.58 cm
Beam: 21-21-21 mm
Composition: Braided Graphite & Basalt
Colors: Black/Green/Silver
String Pattern: 16×19 (Mains x Crosses)
Flexibility: 62
---
5. Yonex EZONE 98 – Best Tennis Racquet for Power & Comfort
Next on the list is Yonex EZONE 98. It comes with a 4 ½ inches grip. The material of construction of the Yonex EZONE 98 is Graphite. This gives it a high shock absorbing ability and a more comfortable feel.
It is recommended for intermediate to advanced players that look to dominate the game court using control and controllable power.
EZONE 98 has an updated design that increases the ball speed by 2.5% and increases the ability to absorb shock by 7.9%. It comes unstrung in a 16×19 pattern and has a rather spin-friendly design.
The weight of EZONE is 11.26 ounces with a head size is 98 sq inch, and the length is 27 inches that make it best for teenagers and adults looking for long swings.
Head: 98 (in²) / 632 (cm²)
Length: 27 in / 69 cm
Unstrung Weight: 10.8 oz / 305 g
Strung Weight: 11.3 oz / 320 g
String Pattern: 16×20 (16 Mains / 20 Crosses)
Beam: 23mm / 24mm / 19mm
Color: Deep Blue
Composition: HM Graphite/M40X with VDM HM Graphite/M40X/VDM
---
6. Babolat Pure Strike – Best for Advance Junior Players
With the 98 square inch head size, this is one of the best tennis racquets for intermediate players who want more control while playing tennis.
The new sharp control is designed by the combination of the exceptional feel and the dynamic control of the tennis racquet.
The weight of the Babolat Pure Strike is almost 10.76 ounces. This gives it more stability on every shot and makes sure that all shots are consistent.
Pure Strike has a massive spin due to the 16×19 string pattern, enabling the player to dominate the game court using the swing of the ball.
Babolat Pure Strike was designed especially for the hard hitters that have a higher power in their shot and are in need of control over every shot.
This already taken place in beginner tennis racquets where a growing star can choose this stick to make the transition from a lower position to the upper level.
Following are the Specs/Features of Babolat Pure Strike 16×19
Length: 27 inch / 69 cm
Weight: Weight 309 g
Head: 98 (in²) / 632.3 (cm²)
Strung Weight: 11.3oz / 320.4g
Beam Width: 21.3mm / 23.3mm / 21.3mm
String Pattern: 16 x 19 (16 Mains / 19 Crosses)
Composition: Graphite
Color: Silver/Orange
Racket Tech: Woofer Dynamic String System, Hybrid Frame, FSI Power
---
Buying Guide For Intermediate Players Racquet
After reading about all these awesome tennis racquets for Intermediate players, you must be wondering how you will ever make a choice between all these racquets.
I will make that easy for you. I will guide you about the features which will help you buy the best tennis racquets for 4.0 players.
For judging a tennis racquet, you must keep the following features and specifications in mind, along with your swing style of playing tennis.
Weight
The best tennis racquet for intermediate players should weigh in between 10.1 ounces and 11.5 ounces.
Size
The ideal size for the racquets intended for intermediate players should be 100 – 110 sq. inch.
Length
The length that can work best for intermediate players is 27-28 inches.
Power VS Control
When it comes to power and control, as an intermediate player, you should choose a racquet that has a balance of both.
Price
When it comes to price, I have found that the racquets that are below the price of $100 are only for starters. The best tennis racquet for recreational player specifically for intermediate players come in the price range fo $100 to $150.
Your Swing Type
It would be best if you choose the tennis racquet according to your swing type. If you have a longer swing, go for the racquet size of less than 105 square inches. While for smaller swings, 100 – 110 square inches is the ideal size.
Aim for Playing Tennis
If you aim to improve yourself and become an advanced tennis player, you should get yourself a good tennis racquet with better specifications and the best value for its money. Only then you will be able to reach an advanced level.
But if you are a recreational player who likes to play now and then, you need to buy an affordable budget tennis racquet with standard spec.
Over Verdict
I personally like all the Tennis racquets on the list as all of them are very high-quality and high performance racquets, but when it comes to purchasing the Wilson Clash 100 is my number choice, and would definitely advise you to buy it as well! It has multiple features with a perfect balance to deliver the best results during a tennis game.
The flexibility and stability of Wilson Clash racquets are remarkable, along with which the Control and Power of this racquet can't be matched by any other racquet. For us, Clash 100 is the best tennis racquet for intermediate players.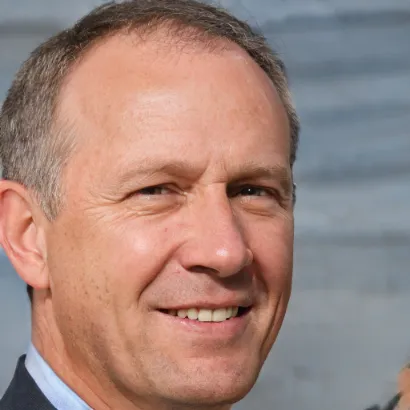 As someone who enjoys both playing tennis and writing, I strive to embody a combination of skillful technique and unwavering perseverance on the court while simultaneously offering valuable observations and reflections to my audience through my articles. My overarching objective is to motivate and encourage others on their individual paths towards tennis success.