There are various ranges of tennis racquets available in the market. Therefore, we have come across the best tennis racquets under $100 that will not harm your pocket at all.
If you are at the initial stage of learning and want to become a good tennis player, but money-value racquets are your main concern then you are in the right place.
Finding a quality product at a low price is not an easy task. For this, our team has reviewed some quality items at a low price that can fulfill your needs with a few bucks in your pocket.
Best Tennis Racquets Under 100 Dollars Reviews
1. Head Ti.S6 – Best For Beginners Tennis Racquet
When it comes to the construction of the product, material matters, therefore, this tennis is made of durable materials such as graphite and titanium.
Moreover, if you are the one who likes to avoid vibration when after hitting, then you need to go for Head Ti S6, as it includes Grip and ShockStop factors included that will help you to avoid any kind of vibration.
In addition to this, 115 sq inches is the standard and normal head size of any premium racquet. In case you are using a racquet of the same size, then there are fewer chances of you not going to miss the ball.
Due to its lightweight, both men and women can surprise their opponents with some great shots. Prestrung HEAD Ti.S6 with a synthetic head gut with great durability, it's a tough piece of work not easily breakable.
As handling Head Ti S6 makes you comfortable, which makes your path less tiring towards intermediate and pro-level, utilize this top racquet to make your tennis game more efficient. Due to the lightweight feature, you can easily swing the tennis in any direction.
Head: 115 (in²) / 742 (cm²)
Weight: 8.9 oz / 252 g
Length: 27.5 in / 70 cm
Beam: 28.5 mm
Composition: Graphite/Titanium Composite
Unstrung: 8.3 oz / 235 g
String Pattern: 16 Mains / 19 Crosses Mains
Swing Weight: 303
Tension: 57-66 Pounds
Flex: 76
Grip Type: Head Cushion Grip
---
Have you been previously using a racket with insufficient elasticity? If yes, then you must try Wilson Hyper Hammer 5.3. Moreover, this product comes with better elasticity that will make your moves more accurate.
The reason behind its string quality is that it is designed with Wilson Ultra Synthetic Gut. Furthermore, the strings are tensioned at 58 lbs.
This combination offers enough power to all court players and can use it to defend a powerful shot as well. Furthermore, the length is long enough to save the coming shot if that is coming in a bit of distance.
Hyper Carbon is one of the modern technology mainly used in the aerospace industry. In addition to this, Wilson has used it in a few racquets to make them 4 times stronger than titanium. Similarly, when it is combined with graphite it produces a powerful combination, which offers great strength and stiffness.
A sturdy frame adds more to the design of the racquet. Moreover, due to its frame, this brand recommends Hyper Hammer 5.3 to young intermediate players.
Head: 110 (in²) / 710 (cm²)
Weight: 8.2 oz / 255 g
Length: 27.5 in / 70 cm
Beam: 28mm/25mm/25mm
Composition: Hyper Carbon and Graphite
String Pattern: 16×20 (16 Mains / 20 Crosses)
Unstrung: 8.4 oz / 238 g
Player Type: Recreational & Beginner
Flex: 70
Beam Width: 28/25mm Dual Taper Beam
Tension: 53-63 Pounds
As we have already discussed that this item is light in weight, which may produce a bit of vibration after you swing it. Furthermore, it may have a little stress on your hand and grip as well, but overall, it offers comfort while hitting the ball.
---
If you want a product with a large sweet spot, then you can think about buying HEAD MICROGEL Radical Racquet.
In previous modes of the Head, MicroGEL Technology was not present there. Radical tennis gives a new design and look. Nonetheless, its material is based on very low density silicone.
It is not for a particular area in a racquet, but it is combined through the whole construction of the product in order to give it sturdy and durable nature. Furthermore, due to this feature, your best tennis racquet under $100 easily compresses when it comes in contact with the ball.
If you look at this site, you will notice that this product comes in three various designs, and all of them are handy and useful. Moreover, when it comes to this design, it has a 98 sq inch head size, which is more than enough.
If you are looking for a tennis racquet with comfort and an easy feel, it will not be wrong to say that this product is a great pick for you so far, if comfort and a handy grip are your first priority.
Head: 98 (in²) / 632.26 (cm²)
Weight: 11 oz / 312 g
Length: 27 in / 68.58 cm
Beam: 22mm/22mm/22mm
Composition: Microgel / Graphite
String Pattern: 18×20 18 Mains / 20 Crosses
Unstrung: 10.4 oz / 295 g
Player Type: Beginner
Grip Type: HydroSorb
Flex: 57
Tension: 52-62 Pounds
Best Tennis Racquets Under $100 – Buying Guide
If buying a durable and good tennis racquet seems easy to you, then you are thinking wrong. However, there are some factors that you need to consider before you go for a quality product.
String Pattern: This is the first thing that you need to notice if you are there to buy a reliable item. In addition to this, for more information, there are two types of strings that come with various racquets. Open string pattern and closed string pattern.
Moreover, the open string pattern comes with fewer intersecting cross strings, which are 16×18, while on the other hand, a closed string pattern comes with a more intersecting pattern which is 18×20.
Size Of The Grip: It is far more important to have a racquet with a good grip size as it allows the player to play comfortably. Similarly, if you are using a product that has a less stable grip size, it may affect your entire game. However, not only affect, but it can reduce your performance as well.
You can also face some sort of injury if you do not have a perfect grip on the racquet. The best way to check the grip of the item is to hold it and check if it offers you comfort, then it means that the grip is enough for you.
Head Size: The head size of the racquet means the face and frame of the item. Furthermore, if the head size of your racket is huge and big, then it means that you are simply able to have a great and powerful and can hit the ball with strength.
In addition to this, it offers power since it has a large and enough sweet spot that provides enough place to hit the ball.
Suppose you were looking for a great product, but you were getting failed again and again, and then you find this platform. Our team has reviewed the list of some useful and best tennis racquets under $100, and you might find the one you were looking for.
Furthermore, if you have a tight budget and searching for a durable product that can not make you worthless, then Head Ti.6S can be a great pick for you.
In addition to this, if you have a few bucks in your pockets but want quality, then Wilson Hummer may be a great option for you. If you still face any issues, do not forget to post your query in the comment section.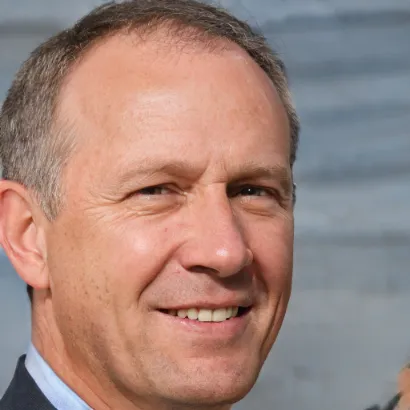 As someone who enjoys both playing tennis and writing, I strive to embody a combination of skillful technique and unwavering perseverance on the court while simultaneously offering valuable observations and reflections to my audience through my articles. My overarching objective is to motivate and encourage others on their individual paths towards tennis success.