One of the worth appreciative facts about Tennis is, you can play this game at the Mature Adulthood stage of your life. No matter whether you are a teenager, a youngster, or a middle-aged man you can swing the tennis racquet.
Did you know the oldest women's tennis player is aged 71 years old?
Yes, you read it right, actually, the passion for playing tennis in elder females is below average. Considered her an exceptional case, speaking which this change hits very effectively on youth especially senior men too.
She is Gail Falkenberg, who is a passionate tennis player. She is still playing at lower level professional tennis matches.
Read Also: 6 Benefits of Playing Tennis for Seniors
In attempting to be like her, all you need to have is some important consideration which includes willpower, dedication and tennis racquets for seniors.
When it comes to tennis rackets, unfortunately, we do not have manufacturers who designed them purely for older players.
We have been provided with a wide range of adult tennis rackets out of which you will have to choose the best-suited tennis racket for your old man.
Ideally, a tennis racquet for an old aged man should be light in weight and should be easy to maneuver around. Using a heavy racket will make the game difficult for them. Playing with a too light racket will not be able to generate power for them, so such rackets will be useless for them.
Therefore, after extensive research, we have enlisted some best tennis racquets for seniors that will help them win the game. The reviews are followed by a brief and concise buying guide along with a few FAQs.
Best Tennis Racquets for Seniors Reviews
A note for readers first consult with the tennis training club coach, So you will see the bottom line for the product you are searching for. let's begin.
1. HEAD Ti.S6 – Best Tennis Racquet for Old Age Beginners
HEAD Ti S6 is the first one on my list of best tennis racquets for seniors, so this memorabilia piece of beauty might help you to become a savvy person in tennis.
It features an oversized head that is 115 sq. inches. Such a big head size offers a large sweet spot which is great for players who are still struggling with precision.
Besides this, the HEAD Ti S6 senior citizen tennis racket is a little bit longer than the standard length of the racket. It is 27.75 inches in length. Such long rackets besides being more powerful provide more reach on groundstroke.
HEAD Ti S6 features a durable titanium and graphite fiber alloy frame that gives extra force and stability on every shot. Not only this, this makes it quite light in weight that is 252 gm. In terms of durability, HEAD Ti S6 will surely win your heart.
Senior citizen needs something not too much heavy that they can easily maneuver around. HEAD Ti S6 is one of those racquets that can be spin around easily. There is no harm in saying that HEAD T S6 is one of the best tennis racquets for elders.
Head: 115 (in²) / 742 (cm²)
Weight: 8.9 oz / 252 g
Unstrung Weight: 8.3 oz / 235 g
Length: 27.5 in / 70 cm
Beam: 28.5 mm
String Pattern: 16×19 (16 Mains / 19 Crosses)
Composition: Graphite/Titanium Composite
Grip Type: Head Cushion Grip
Flexibility : 76
Swing weight: 318
Tension: 57-66 Pounds
---
2. ProKennex Ki Q+ 15 – Best Tennis Racquet for Vibration Absorber
According to attributes that are a perfect fit for aged tennis players is a ProKennex brand. Though it is not a well-known tennis brand, its manner of incorporating design and technology into its tennis racquets is simply amazing.
I am truly inspired by the level of detail they have put into their tennis racquets that we are presenting here so you can see their properties properly.
They have a tennis racket for every age of player. The perfection level is mind-blowing when It comes to the smooth game, as if the racket is specially tailored for you.
ProKennex Ki 15 features a powerful frame with amazing Kinetic technology to organize dynamic mass to reduce the amount of shock which reaches your joint and tendons which is quite arm-friendly and pretty easy to tackle the ball on serve.
The overall unstrung weight is 260 gm which lacks control but hats off to the power of this racquet. Equipment possesses a large head size with a large sweet spot which increases your playability, generally for recreational players quick and bonding with their partner improves their mood while playing tennis.
Interestingly, ProKennex Ki Q+ 15 Light with its 27.5 inches length lies between traditional and extralong long tennis racquets. Bigger makes more pop and momentum in your game. Tester agrees that the player will get more reach on the court.
Head: 105 in² / 677 cm²
Strung Weight: 10.7 oz. / 303 grams
Length: 27.5 in / 70 cm
Beam: 26 mm
String Pattern: 16×19 (16 Mains / 19 Crosses)
Composition: High Modulus Graphite/SpiralTech Carbon
Grip Type: ProKennex Synthetic
Flex: 72
Color: Black
---
3. Wilson Clash 108 – Best for Intermediate Older Players
Wilson again ensures by clash 108 enlarged Sweet Spot for Off-Center Hits. I am sure, driving this racquet against your participant on a grass court will result in a hitting machine for your competitor.
On the board of top-rated tennis racquets, this wanted weapon is currently pinned down for senior tennis players.
In addition to all these features, Wilson clash 108 is powered by proprietary carbon mapping along with FreeFlex technology. This ultimate combination will allow the frame to bend in all dimensions, hence giving the players excellent control and maximum ball pocketing.
Due to the nature of this racquet, a tip for you folks is that, set this racquet tension at 40 lbs.
Unique and advanced StableSmart frame geometry extends the player's confidence to spin with more stability. Somewhat learning is a never-ending path for sportsmen to show his/her supercharged strength.
Wilson clash 108 is indeed a great tennis racket for those older players who needs an oversized racket with an outstanding feel.
Head: 108 in² / 697 cm²
Length: 27.25 in / 69.2 cm
Strung Weight: 9.9 oz / 280 g
Unstrung Weight: 9.1 oz / 258 g
String Pattern: 16×19 (16 Mains / 19 Crosses)
Beam: 24.5 mm
Composition: Graphite
Grip Type: Wilson Pro Performance
Stiffness: 56
Color: Red/Gray/Black
---
Here comes another one from the house of Wilson. I can't help it, the quality and performance of their rackets compelled me to review one more racquet from their arsenal.
It gives you solid control and stability. Unique Arc technology placement corporate just to give you better balance.
We should not deny the fact that older tennis players who are 50 plus need such a light bat so they can easily swing and equally enjoy the game.
Surprisingly, Federer control 103 is quite weightless and it won't leave your elbow or shoulder fatigued even after playing for long hours.
Check Out: Wilson Sponsored Tennis Players
Wilson has focused on the comfort of its players and that's the reason for adding perforated grips to avoid slipping from your hands during play.
The sweet spot is quite good in size which means if you are playing tennis after a long time, Wilson Federer Control will help you gain your lost power and energy.
No doubt, it is one of the best tennis racquets for returning players.
Head: 103 in² / 665 cm²
Length: 27 in / 686 cm
Strung Weight: 10 oz / 285 g
Unstrung Weight: 9.5 oz / 270 g
String Pattern: 16×20 (16 Mains / 20 Crosses)
Beam: 24 mm
Composition: Graphite
---
Elder citizens cannot behave and pretend like Rafael Nadal but yes, they can use Rafael's favorite tennis racquet brand that is Babolat. And you know what, Babolat Pure Aerolite is his favorite one.
It is packed with power and mind-blowing technologies that make your performance better than ever before.
Babolat pure Aerolite features Carbon stabilized with new generation carbon fiber in the neck, the main purpose of adding this, is to reduce the torque in the frame, so that players can have maximum stability and precision on every round.
Not only this but it also features Cortex Pure Feel in the handle, which is a vibration-damping system.
It also features FSI spin and aero modular technology, which makes it a perfect racquet for those who want to win the court with spin shots.
So all those older tennis players Grab your Babolat pure aero lite tennis racquet and feel the Rafael Nadal in you.
Head: 100 (in²) / 645 (cm²)
Weight: 10.1 oz / 286 g
Length: 27 in / 68.58 cm
Beam: 23mm/26mm/23mm
Composition: Graphite
Racquet Colors: Black/Yellow
Grip Type: Babolat Syntec Pro
String Pattern: 16×19 (16 Mains / 19 Crosses)
Unstrung Weight: 9.5 oz or 270 g
String Tension: 50-59 pounds
Flex: 67
---
MP version of Volkl V-sense tennis racket is the true combination of comfort, power, and maneuverability.
The generous head size of 102 square inches features a large sweet spot which means you can play off-center shots confidently.
Volkl V-Sense is on my list of best tennis racquets for seniors because it features a few amazing technologies that are:
• VSensor handle system which is incorporated to reduce the vibration so that tournament level senior citizens can feel fewer vibrations.
• C3 material which provides enhanced stiffness level across different regions of the frame.
Basically, C-3 is a strong tri carbon paper matrix that is mixed with cellulose fibers and carbon nanotubes.
C3 is one of the amazing technologies that has been used rarely by other racket brands. Luckily, Volkl V-sense V1MP tennis rackets have it. And you know what; it is the only reason why Volkl tennis rackets are so popular among senior citizens.
Head: 102 (in²) / 658 (cm²)
Weight: 10 oz / 285 g
Length: 27 in / 68.58 cm
Beam: 25mm / 22mm / 28mm
Composition: Graphite/C3
Racquet Colors: Silver
Grip Type: Volkl V-Sense Grip
String Pattern: 16×19 (16 Mains / 19 Crosses)
Stiffness: 67
---
Babolat Drive max 110 is one of the most liked tennis racquets. You know what, players love this because of its ability to spin and power maximally.
Babolat has launched many other rackets, but no one was able to take the place of Drive Max 110.
It features a large head size of about 110 square inches which gives a big sweet spot to the player. This means Babolat Drive max 110 gives more ball dwell time.
Besides this, the length of the racket is a little bit longer than the other standard tennis rackets which are 27.5 inches, which means it is perfect for playing groundstroke. Also, you won't have to maneuver a lot with Babolat Drive Max 110.
In addition to this, Babolat Drive Max comes with an impressive technology that is Cortex System technology. This technology is added above the grip and is meant to dampen the vibrations. Thereby, players concentrate more on their game.
For those elder players who are new to tennis and don't want to maneuver a lot, then Babolat Drive Max 110 is a great choice for them. It's lightweight and can be swung easily.
Head: 110 sq. in. / 709 sq cm
Strung Weight: 9.7 oz / 278 g
Length: 27.5 in / 69.85 cm
Stiffness: 69
Composition: Graphite
Beam: 27/27/28 mm
Stiffness: 69
Racquet Colors: Black/ Blue/ White
---
Factors to Consider While Buying Best Tennis Racquets for Seniors
Tennis is an excellent sport for keeping senior citizens active, promoting both physical and mental well-being. Using the right tennis racquet can help prevent injuries and boost their interest in the game. However, not all racquets are suitable for older players.
To ensure their safety and enjoyment, it's important to consider the following factors when selecting a tennis racquet for seniors.
Head Size: The head size of a racquet determines the size of the sweet spot and the amount of power it generates. Larger head sizes are more suitable for beginners and can be a great choice for seniors returning to the game. The following are common racquet head sizes found in the market:
Following are the racquet head size which you will easily find in the market:
• Midsize: 85-96 sq. in
• Mid plus: 96-106 sq. in
• Oversize: 107 – 115 sq. in.
Mid plus and oversize are considered large head size rackets.
Length: The standard length for adult tennis racquets is 27 inches, which provides good power for serving. However, when choosing a racquet for seniors, it's best to stick to the standard length. Longer racquets increase swing weight, requiring more effort to maneuver. This can cause seniors to tire quickly during gameplay. Lengths ranging from 26.5 inches to 29 inches are commonly available.
Weight: While heavier racquets offer more power and stability, they are not suitable for senior citizens, as they require greater effort to play with. Lightweight racquets, on the other hand, are more maneuverable and generate more spin. Opt for a lightweight tennis racquet to ensure seniors can play comfortably.
Balance: Racquets can be categorized into three types based on their balance:
Headlight: More weight towards the handle, resulting in a heavier racquet.
Head heavy: More weight towards the head of the racquet, making it less maneuverable and harder to swing and control.
Even balanced: Weight evenly distributed throughout the racquet.
For senior citizens, an even balanced racquet is the most suitable choice. It offers a perfect blend of stability and maneuverability, enhancing their gameplay experience.
Swing Weight: Racquets with higher swing weights provide more comfort, power, and stability, while those with lower swing weights offer greater maneuverability and comfort. However, higher swing weight racquets can be more challenging to swing compared to lighter ones. Ideally, lower swing weight racquets are recommended for senior citizens.
By considering these factors, you can make an informed decision when selecting the best tennis racquet for seniors.
---
I do hope that the information we have provided will give you a clear picture of the best tennis racket for an old aged man. Also, I am quite confident that you must have preferred the products that have been reviewed above.
Remember, your tennis game is greatly dependent upon the instrument you are using. Your racket should be such that it will win the game for you without causing unnecessary strain on your arms. This is what the above-mentioned rackets will do.
So choose wisely, it all depends on your stick!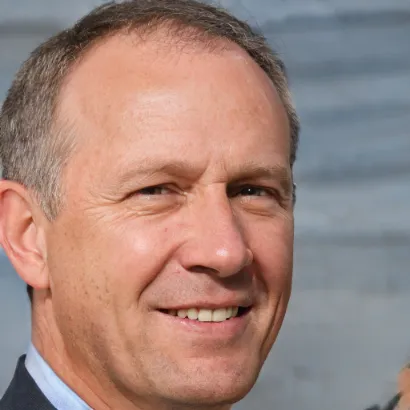 As someone who enjoys both playing tennis and writing, I strive to embody a combination of skillful technique and unwavering perseverance on the court while simultaneously offering valuable observations and reflections to my audience through my articles. My overarching objective is to motivate and encourage others on their individual paths towards tennis success.