Here to find out the top-rated tennis racquets for college players? Look no further as I've got your back.
College tennis players could not play anymore with a junior tennis racquet as they don't need extra power or extra stiffness.
What they do require is a tennis racquet that offers improved control, stability, and power.
I've jotted down some high-quality college tennis racquets with respect to the control and balance they offer.
Have a look at them and decide for yourself accordingly
Top 7 College Tennis Racquets Rated for 2022
1. Yonex Vcore Pro 97 – Advanced Tennis Racquet for College Players
Starting the review section with Yonex Vcore Pro 97. It features a sturdy and smooth frame graphite frame. More than that, the tennis racquet could be called a "Half-Transition" racquet as it helps the college players to play some sleek shots with full controls.
Starting with the basics, Yonex Vcore Pro features a Vibration Dampening Mesh frame, which absorbs most of the vibrations. As a result, you'll enjoy a premium feel while middling the ball.
On the other hand,It also comes with a Lock Booster technology. It refers to the special arrangement of the grommets which enables the racquet to produce extra strong and dynamic power. College players could thus use it to tease their opponents.
Apart from other features, I really loved the Isometric head shape of the latest Yonex college racquet. Not only it improves the sweet spot area, but also allows extra control and stability. That's one of the most notable improvements from Yonex when it comes to advanced tennis racquets.
Head: 97 sq. in. / 626 sq. cm.
Strung Weight: 12.3 oz / 349g
Length: 27in / 68.58cm
String Pattern: 16×19 (16 Mains / 19 Crosses)
Beam: 20 mm
Flex: 64
Composition: HM Graphite/ Black Micro Core/ NAMD
Racquet Colors: Matte Green
---
2. Wilson Blade v7 – Best Arm Friendly Tennis Racquet
v7 Blade from Wilson is all about flexibility, control, balance, and extra spin along with an enhanced swinging power. The advanced tennis racquet helps the college players improve their serve shots, smashes, baseline shots, and rebound shots without any hassle.
First things first, Wilson Blade 98 v7 has got the FeelFlex technology. For those who don't know, this technology improves overall flexibility and helps a player to play their favorite shots with maximum control.
More than that, The parallel drilling grommet arrangement offers a premium impact response. To top that, the racquet also helps middle every shot you make for added consistency and control.
One of the latest tennis racquets for college players also features a wide-throat frame. Now, the throat has a direct relation with power so you could expect superfast smashes from it.
Finally, Wilson has done a splendid job while introducing Blade 98 v7. It's loaded with a plethora of features. Plus, the price is way too affordable. So, get it if you already have a short budget problem.
Head: 98 sq. in. or 632 sq cm
Strung Weight: 11.4 oz or 323 g
Length: 27 in or 68.58 cm
Beam: 21 mm
Composition: Braided Graphite & Basalt
Colors: Black/Green/Silver
String Pattern: 18×20 (Mains x Crosses)
Flexibility: 62
---
Struggling to control the shots you play and they are all flagged outside the line? If that's the case, you might want to turn back to Babolat Strike Tour. This college tennis racquet is all about attacking shots with maximum control. Sure, the power production is less, but that's okay as you are already playing on an advanced level.
First of all, The Control Frame technology introduced in the tennis racquet ensures maximum stability and control over the shots you play. I guess that's more than enough for a college player to improve his overall gameplay.
Adding to that, Babolat Strike Tour also features Pure Feel Technology. To keep that into perspective, this technology dampens most of the vibration and in turn, offers a smooth feel while you hit the ball.
Furthermore, The college tennis racquet with its SMAC system offers a special arrangement of grommets and strings. It, therefore, offers precision, greater sweet spot, and extra spin respectively.
Length: 27 inch / 69 cm
UnStrung Weight: 11.3 oz. / 320 g.
Head: 98 sq. in. / 632.3 sq cm.)
Beam Width: 21.3 mm
String Pattern: 16 x 19 (Mains / Crosses)
Composition: Graphite
Color: White/Black/Coral
Stiffness: 68
---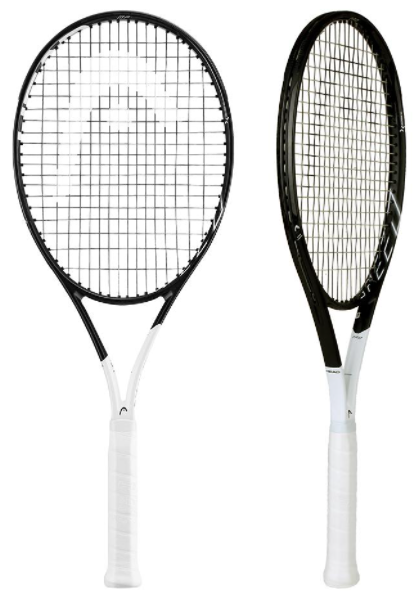 Head Speed Pro, the next racquet up for the grabs suits the playing style of intermediate college players. The Carbon Fiber frame offers maximum durability and is powerful enough. Plus, Speed Pro is all about ensuring superfast swings to leave the opponent completely stunned.
For starters, one of the high-quality college tennis racquets has got special Graphene technology. For your information, it increases stability and brings the best out of shots you play against your opponent.
Along with that, Speed Pro has a Midplus head. The 100 sq. inches head size surely has a narrow sweet spot compared to other racquets I discussed above. However, it does ensure extra spin and a premium feel, especially when you middle the ball.
At last, Don't forget that Speed Pro comes with an 18×20 string pattern. This pattern suits the college players living in Europe and allows them to make some crazy and sleek shots.
Head: 100 sq in or 645 sq cm
Weight: 11.5 oz or 326g
Length: 27 in or 68.58 cm
Beam: 23 mm
Composition: Graphene 360/Graphite
Racquet Colors: Black/White
String Pattern: 18×20 (Mains x Crosses)
Swing Speed: Fast
Grip Type: Head Hydrosrob Pro
---
Pro Staff Rf97 being co-designed by Roger Federer completely focuses on generating dynamic power and added control. The racquet works like a charm for college players as they can improve their hitting ability with it for sure.
First off, The best Wilson racquet for college players features a heavy head design. It suits the demands of advanced players who want to kill the game by serving smash or groundstrokes.
Adding to that, The feel it provides is simply amazing. Wilson Pro Staff is also flexible enough to help you with responding to the rebound shots without any hassle.
Lastly, Pro Staff Rf97 is quite durable as it comes with 100% graphite and carbon fiber construction.
That's one of the reasons many college players use it to enhance their hitting abilities during training sessions.
Head size: 97 sq inches
Length: 27 inches
Weight: 340 grams
String Pattern: 16×20 (Mains / Crosses)
Stiffness: 68 RA
Colours: Black/White
Cool laser engraved graphics
Our sugesstion for String is Lux Element
---
6. Head Gravity Tour – Best Value Tennis Racquet Under $150
With some extravagant features, the Graphene 360+ Gravity Tour is the latest tennis racquet on our list that suits the demands of college players.
The advanced tennis racquet offers precision control and helps players to enjoy teasing their opponents with some sleek shots.
To begin with, 360+ Gravity Tour comes with a special string arrangement pattern.
It increases forgiveness and improves the sweet spot for a perfect gameplay experience.
Moreover,
I specifically loved the Graphene 360 technology of the racquet as it offers maximum energy and control while you hit the ball with full power.
All the great racquet features comes in a single stick which also easy on pocket.
Head Size: 100 sq. in. / 645 sq. cm.
Length: 27 in.
Strung Weight: 11.3 oz. / 320 g.
Unstrung Weight: 10.8 oz. / 305 g.
String Pattern: 18 Mains x 20 Crosses
Beam Width: 22 mm
Composition: Graphite, Graphene 360+
Flex: 63
---
7. Head Prestige Pro – Best Tennis Racquet for Serve and Volley
Finally, I'd wrap up the topic with one last college racquet meant for playing some awesome shots.
The latest Head Graphene 360+ Prestige Pro offers immense control and superb spin. You could use it to stun your opponents with some quick shots.
It, first of all, features an elongated shaft that adds to improved flexibility. Not only that, but the racquet also offers enhanced durability and sturdiness.
Spiral Fiber technology being used in the racquet offers a responsive impact force.
Adding to that,
Head racquet also adds more energy to your swing for a perfect balance between power, stability, and spin.
Due to its head light frame, over all racquet weight, open pattern and thin beam makes its best for stability and connected shots.
Head: 95 sq. in. / 612.9 sq. cm.
Length: 27 in / 68.58 cm
Strung Weight: 11.8 oz / 335 g
String Pattern: 16×19 (Mains / Crosses)
Beam: 22 mm
Flex: 65
Composition: Graphene 360+/Graphite
Racquet Colors: Red
---
College players specifically need a half-transition racquet. That's because they are trying to improve their shots as time passes by.
So, the racquets I've mentioned are meant for players who want to refine their game with some sleek and smooth shots.
Go through them one by one and make your choice as per your preferences.
I, for one, am a fan of Yonex Vcore Pro 97 as it offers a blend of power, stability, and control. I've recently purchased it for one of my champ who got admission to college on a sports scholarship, and so far he seems satisfied with it.
With that, I'll be taking off until we meet again with another interesting "Tennis Racquets" discussion.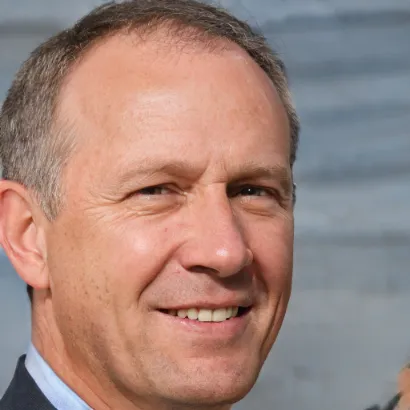 As someone who enjoys both playing tennis and writing, I strive to embody a combination of skillful technique and unwavering perseverance on the court while simultaneously offering valuable observations and reflections to my audience through my articles. My overarching objective is to motivate and encourage others on their individual paths towards tennis success.