Electronic stringing machines are the best option for professionals or business owners who want a quick and highly accurate stringing machine.
Whereas manual crank and drop weight stringing machines require a more hands-on approach when stringing, the comfort, and ease of use of an electronic stringer cannot be beaten.
But rapid bulk stringing and getting exceptionally accurate tension readings comes with a hefty price point so purchasing an electronic machine is no small matter.
Essentially, an electronic stringing machine makes use of a computerized electric motor to pull the string. Instead of a lever or crank in the 2 other machine types, a pair of jaws hold the string and pull it taught to the desired tension reading.
The string is simply pulled by the jaws moving horizontally along a strip. All you have to do manually in this process is insert the string into the claw and set the preferred tension on the display. This automation makes it the quickest and most accurate stringer of the 3 types. It is the most widely used machine when it comes to professional players, tournaments, and businesses like racquet stores.
There's a further subdivision of machine types for electronic stringers based on what happens after the machine reaches the set tension. Either a constant pull will be applied to the string by the motor, or it will be locked in place by the jaw and the motor will turn off.
The constant pull machines are more accurate as when the string gets locked out, there is no accounting for the loss in string tension over time. In this way, the lockout system is much closer to a crank-stringing machines than to drop weight.
Best Electronic Stringing Machines Top picks
Now without further ado, let's take a look at our top 8 picks for the best electronic stringing machines:
Tourna 650-ES Computerized Stringing Machine (Quality at Value)
Gamma Progression II ELS (Best For Home Use)
Gamma 8900 ELS (Best for Businesses)
Tourna 850-ES (Speed & Efficiency for the Money)
Wilson Baiardo (Best in the Market)
Gamma 6900 ELS
Head TE-3600 (Best for Professional Players)
Prince P7000
1: Tourna 650-ES Computerized (Quality at Value)
One of the best-selling Tourna stringing machines, the 650-ES is the perfect blend of getting a professional finish at a reasonable price. It has all you could want from an electronic machine with some features only the most expensive models would have.
The constant pull machine is highly accurate with electronic tensioners that result in a very precise tension reading. It also supports a 6-point mounting system on a 360o rotatable turn table for comfort. Adding to its ease of use, the model even comes with a foot pedal.
Another luxury feature of the device would be its LCD which can increment tension to 0.1 lbs. It is a great option for most players that can even see some use in stores or as a part of a private business.
2: Gamma Progression II ELS (Best For Home Use)
Gamma is the king of tennis stringing machines with many of their models becoming the industry standard. From their Progression II line comes the electronic stringer model that is perfect for beginners who wanna take their career to the next level.
The machine is table-top, making it easy to transport and much lighter than other machines on this list. Its low price makes no sacrifices on its features and the Progression II ELS sports a 6-point mounting system, a fully rotatable turntable, swivel clamps, and even a foot pedal.
On purchase, the machine also comes with a tool set. The digital panel is also easy to use, making stringing both a comfortable and quick experience. If you're invested in tennis and planning to go pro, the Gamma Progression II ELS is a good place to start without breaking the bank.
3: Gamma 8900 ELS (Best for Businesses)
Jumping to the opposite side of the spectrum, the Gamma 8900 ELS is one of the best machines money can buy, boasting a futuristic design and the best technology on the market.
The constant-pull machine has it all, from a 6-point mounting system, a touch screen LCD, universal string clamps for all racquet types, and so much more. The LCD alone is very intricate with a whole slew of functions. Another major feature of the machine is its auto-release cam-lock clamps that make stringing a breeze.
Partner all that with a foot pedal, a toolset, and even a digital string length meter for an all-in-one machine. Though very expensive, the 8900 ELS offers a premium stringing experience that cannot be beaten. It is best suited for businesses or veteran players.
4: Tourna 850-ES (Speed & Efficiency for the Money)
Big brother to the Tourna 650-ES, the 850-ES is a premium stringer on the same level as the Gamma 8900 ELS. The top-quality machine is another great option for business owners as it efficiently handles bulk stringing quickly, resulting in a professional finish every time.
It comes packed with Tourna's best patented technology like the electric branking system and the "down-press" clamp base. The clamps are also universal with gravity release, making it one of the fastest stringers on the market.
This speed comes with extra comfort and utility that can handle even the most delicate of strings. Some of the 850's extra features include a cell phone holder, tool tray, and motion-activated gripper. Given proper maintenance and upkeep, this one purchase will easily last you for over a decade.
Whether you're just beginning your career or are a seasoned racquet technician, the Tourna 850-ES will make your work faster, more efficient, and more accurate, giving your customers exactly what they need to play their best.

Niksich
5: Wilson Baiardo Stringing Machine (Best in the Market)
From a company that supplies many of the world's greatest players with their racquets and strings, comes a machine catered to the professional stringer. Though the most expensive machine on this list, its sleek and aesthetic design, partnered with its top-of-the-line quality and technology make it one of the best stringers in the market.
The laser focus precision that the machine offers is second to none and with three separate motors functioning during the stringing process, it is easy to use as well. The luxury machine has a 6-point mounting system, a fully rotatable turntable, and a self-guiding tension head that can be used with simple gestures.
Its software is just as impressive as its hardware, with the touchscreen display giving you intricate control over the stringing process. The Baiardo even comes with a tool set. It's difficult to justify such a purchase for any amateur players or those looking to dabble in the stringing business. The machine was built to accommodate professionals and they are the recommended buyers.
6: Gamma 6900 ELS
If the Gamma 8900 falls above your budget, then we have the next best thing. The 8900's little brother, the Gamma 6900 ELS is the cheapest electronic stringer Gamma currently offers. It has those same great features the 8900 had like a foot pedal, universal clamps, constant pull tensioning, and high tension accuracy.
Instead of an LCD, the 6900 has a digital control panel and it comes with a self-centering suspension 6-point mounting system. Though its design and overall quality are reduced, the 6900 is still an amazing option for professional players and stringers.
7: Head TE-3600 (Best for Professional Stringers)
Head is another company that has a monopoly in the tennis goods industry. At a rather exorbitant price, Head has manufactured one of the best stringing machines available with unique features and quality-of-life improvements not seen in any other models. The Head TE-3600 is the most universal stringing machine on this list that professional players will love.
The machine sports a self-elevating linear pulling system which comes with a tools drawer, a USB port to charge your device, awl holders, and a phone holder. It also comes in both standalone and table-top options, with the latter being a great option to keep as a personal home stringer or when going from one tournament to another.
The turntable also rotates but the main exciting feature of the device has to be its large LCD touch screen where you can highly personalize and adjust the stringing experience. The machine also has adjustable poles and is of exceptional build quality, making it robust. As far as stringing is concerned, it doesn't get much faster or easier than the Head TE-3600.
8: Prince P7000
The Prince Neos is one of the most beloved crank tennis machines ever made. Prince has in general always created machines that were highly accurate and convenient and this is best seen in the P7000.
The P7000 has a unique blend of features from many of the other machines mentioned in this list, like gravity clamps, a tool drawer, easy external tension calibrators, awl holders, and more. The "high-speed quad" 6-point mounting system on this machine comes with their patented "versa clamps" that make it one of the quickest stringers in the market.
The machine also comes includes a toolset and travel case. Unlike other high-end machines on this list, the Prince P7000 has a digital panel instead of an LCD screen. For a unique blend of features not seen in any other stringing machine, look no further than the Prine P7000.
Read Also: Drop Weight or Electronic Tennis Racquet Stringing Machines, Choose Right One
---
Buying Guide for Best Electronic Stringing Machine
Now that you know how the electronic stringer functions, its applications, and its 2 types, let's discuss the main criteria for finding the best machine. Electronic stringers offer the greatest variation among the 3 machine types. This is best seen in the computer system which in some machines could have a dedicated display, while others may have a simple control panel with buttons. There are many other convenient and time-saving features on most models as well, like a stringer measurer, a touchscreen panel, and more.
Aside from these minute distinguishing features, there are some other factors that all machines share that have a greater implication on machine use. Knowing what to look out for can help expedite the decision-making process so here are some other factors to consider:
Price Calculation
Probably the first thing that pops into your mind when looking to purchase anything is its price. This one factor has the biggest influence on decision-making and affects all the other points listed below as well. Quality, structural integrity, and product life expectancy tend to rise with the price. As for electronic stringing machines, they don't come cheap.
Though cheaper options under $1,000 are available, the higher quality machines found in businesses or used by professionals can easily go for over $3,000. Apart from the factors listed below, those small extra features mentioned above can add a lot of weight to the already hefty purchase. Most machines on this list are within the $2k-$4k price range with only a few outliers.
Clamp System
The clamps are the instruments that hold the string in place during and after applying tension. 2 types of clamps are present on stringers: fixed and floating clamps.
Floating Clamps
These clamps aren't connected to the machine and hang from the string they are attached to. Cheaper and less technical machines designed for amateurs feature floating clamps as they are more user-friendly but offer little in the way of retaining accurate tension in the string.
As a rule of thumb, first-time stringers should look for a machine with floating clamps as they are not restrictive and changing their location mid-stringing is much easier, while professional or commercial stringers should avoid these claps due to the inconsistent tension results these floating clamps provide.
Fixed Clamps
As the name suggests, fixed clamps are directly attached to the machine body, at the turntable that houses the racquet. These clamps themselves come in 2 varieties, non-swivel and swivel clamps. Non-swivel clamps are what you might think of when you hear fixed clamps as they don't offer much versatility and can only move along a single plane the bar they stand on allows.
Swivel clamps on the other hand are much more technical and can glide across the system, and can be applied in most locations due to their ability to rotate the clamps around a pivot. They are the preferred professional option with the best capacity for accurately retained and consistent pressure in the string. Naturally, they cost the most as well.
Mounting System
Mounting refers to docking your racquet into the machine and it is the first step in the stringing process. Tennis stringers can either have 2, 4, 5, or 6-point mounting systems with each point referring to the number of machine contacts that hold the racquet.
A 2-point mounting system will hold the racquet in 2 places, at the head and the throat, a 4-point mounting system will hold the racquet in 4 locations, and so on. Many stringers prefer the lower point mounting systems of 2 or 4 as stringing can be easier and faster. There is less room for string entanglement and fewer stringing openings will be obstructed by the clamps holding the racquet itself.
It is important to note however that the racquet will stretch and deform during the stringing process. More point systems offer robust structurally sound protection from the bending so there is minimal damage to the racquet frame. It ultimately comes down to preference and the same is the case for clamps but it is generally understood that 5 and 6-point mounting systems are superior. The price will go up as the point system does as well.
Table-Top or Standalone
Table-top machines have no stand or cylindrical base and are great for users that will be moving their machines. They can easily fit in a car and are lightweight compared to standalone devices. All you need is a good and sturdy flat surface to begin your work on and you are set to start stringing.
Thus, novice players and those looking to string at home are better off with Table-top stringing machines. The standalone/ upstanding stringing machines are not as easily transportable. They require you to be standing but most come with adjustable heights.
The machine is generally much sturdier and the up-right position allows for faster stringing. Businesses or stringing pros prefer the standalone models. They cost more but most come with extra features like a tray for holding tools or a compartment for storing string.
Purchasing an electronic stringing machine is no easy decision. They can last you a long time and are essential in the top levels of competition where tension must be exceptionally accurate and precise. Professional players and stringers looking to elevate their business or tennis practices can best make use of these machines and their powerful computers, We hope that with our help today, you were able to find the electronic machine that's great for you or that can aid you in your tennis journey.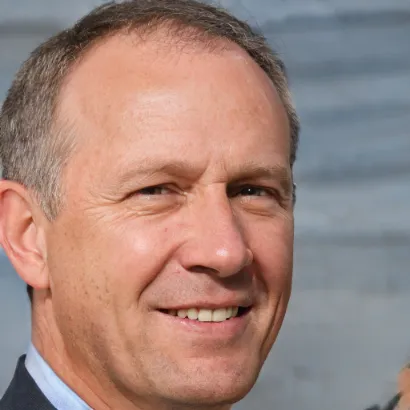 As someone who enjoys both playing tennis and writing, I strive to embody a combination of skillful technique and unwavering perseverance on the court while simultaneously offering valuable observations and reflections to my audience through my articles. My overarching objective is to motivate and encourage others on their individual paths towards tennis success.