Manual Crank stringing machines are the perfect middle ground between wanting a professional, sturdy, and tension-accurate machine without breaking the bank.
For amateurs, businesses, or even professionals, manual crank machines can often prove to be the safer and better option as they offer a more hands-on and involved procedure to stringing that doesn't feel automated like with electric stringing machines or non-technical with drop weight stringers.
In essence, electric stringing machines and crank machines are identical in their mode of application to produce and retain tension in the string. The string is inserted into the device often called the jaw. Then by simply turning the crank, the string is wound and pulled, creating tension.
Unlike in drop weight stringers and some electric machines, there is no constant pull in the string as upon reaching the desired tension, the string is uncoupled and held in place by brakes to maintain the tension.
Now with all that said and done, let's finally get into our selection of the top 5 crank stringing machines.
Top 5 Crank/ Lockout Machines
The Tourna 300-CS is an industry staple and for good reason. The machine provides the most amount of features at a slightly higher price point without sacrificing quality.
The machine known for its design and precision features a 6-point mounting system for optimal racquet protection and comes as a standalone model. The octagonal turntable is fully rotatable and has a locking component.
As for the clamps, the Tourna 300-CS features double-activity swivel clamps for the best stringing experience. Its greatest feature has to be the self-leveling instrument that works well in tandem with the clamps for highly accurate tension retention. The machine also has a tool tray, an adjustable stand, and a string hook to carry extra string reels. The Tourna 300-CS even comes with tools to help in the stringing process.
The robust and durable model was designed for super-efficient stringing for professionals. It isn't too portable so for personal use, the Tourna 300-CS might not be the best.
Tourna 300-CS Crank Stringing Machine
The Tourna 300-CS is an extremely comfortable stringing machine that is built for reliability and durability
6 Point, Self-Leveling, Single knob Adjustable, Quick Mount make it easy and quick to get the string job going
Spring Loaded Manual Crank Lock Out Tensioner with a Linear pull
The Alternate is Tourna 350-CS Premium Crank Stringing Machine
The Alternate is Tourna 350-CS Premium Crank Stringing Machine
---
If you've been to a sports shop or gotten your racquet strung at a store, there is a good chance you'll have already seen the Prince Neos 1000. The machine is possibly the most used in tennis stores and y professional stringers.
Its high accuracy, ease of use, good performance, and reliability are matched by the higher price point. The Prince Neos 1000 is a great fit for all racquet stringing including tennis, squash, or even badminton with its adjustable tip retainers.
It is designed for bulk stringing and optimizes the user experience for easy hassle-free stringing. The 2-point mounting system and non-swivel fixed clamps make the machine extremely user-friendly and simplify the stringing process. The machine is also standalone and with an adjustable stand.
The highly-accurate machine is perfect for restringing stores and professionals. The high price point. A 2-point mounting system and fixed clamps make it unattractive for personal use.
Prince NEOS 1000 Stringing Machine
Designed for maximum ease and speed.
The Prince NEOS 1000 stringing machine gives you a simpler, faster way to string.
Strong zinc-alloy, single action string clamp grips the string and glide bar in one easy move.
Drop Weight Vs. Electronic Tennis Racquet Stringing Machines
---
3: Alpha Revo 4000 (Best under $1000)
As the cheapest machine on this list, the Alpha Revo 4000 is a great starting point for those looking to string their won racquets without breaking the bank.
Even at the low price point, the Alpha Revo 4000 has fixed swivel clamps and a 4-point mounting system great for easy stringing. It may be a tabletop machine but it features a 360-degree fully rotatable turntable and even has a "wide stretch" mounting system that makes it easy to dock your racquet before stringing.
The Alpha Revo 4000 comes with small bonus features as well like a convenient tool storage area, a toolset, a manual, and an amazing 5-year warranty.
Read Also: Best Portable Stringing Machines
The portable design also makes it easy to take on the go. The Alpha Revo 4000 was created for home use and to be used by first-timers who are new to stringing. Its low price doesn't sacrifice its features and the Alpha Revo 4000 is one of the best cheap stringing machines on the market.
---
4: Gamma 6004 6 Pt (Best for Professional Stringers)
From the Gamma line of stringing machines, comes their best crank machine model. The Gamma 6004 6 Pt has the guaranteed quality of Gamma combined with every best feature money can buy for the ultimate crank tennis machine.
The standalone model with a fully 360-degree rotatable turntable and an accompanying locking brake. The 6-point mounting system and fixed swivel clamps are standard for most high-end machines but the Gamma 6004 has auto-release clamps that can be released when the clamp is lowered or with an ergonomic button next to the crank.
The spring clamps are also universally optimized for all racquet types. Innovations like a suspension mounting system and auto-release swivel clamps give this machine an edge over any other stringers on this list. It is versatile, well-built, with great quality, and practically has no cons except for the high price point and bad mobility. It even comes with a custom cover and a set of tools. The stand is also adjustable and features a large tool tray.
Gamma Professional Tennis Racquet Stringing Machine
Calibrated tension: manual spring tension winder (9 to 90 lbs. / 4 to 41 kegs) with patented rotational string guide
Secure grip: diamond coated Linear string gripper
Universal design: A self-centering mounting System and universal string clamps that provide adequate clamping pressure for both badminton and tennis, with teeth spacing optimized for all Racquet types
---
5: Gamma X-ST (Best for Home Use)
The Gamma X-ST stringer is another from Gamma's line. Widely regarded as one of the best crank stringers on the market, the portable tabletop machine is perfect for home use.
Though at a slightly higher price point, the machine is one of the cheapest from the Gamma line with the amazing quality and build that all Gamma machines are known for.
It will last you a long time and has almost every feature one needs. The machine features a 360-degree turntable with breaks, a 6-point mounting system, and fixed swivel clamps. The light machine is great for taking on the go or for relocation around the house, especially with its strong and lightweight aluminum base.
Though a tabletop machine, it comes with a built-in tray and drawer. The Gamma X-ST also includes tools and their standard 5-year warranty. For a little bit more cash, you can afford a highly accurate and great quality machine with most features one could want, perfect for stringing with at home.
Crank Stringing Machines Knowledge
Now with the knowledge of how crank/ lockout stringers function, let's discuss the main criteria for finding the machine best for you. Luckily, most crank machines are similar to each other and have few if many variations but at the same time, it's these tiny, useful, and quality-of-life features that best distinguish one machine from another.
The main criteria boil down to budget and application. The budget is self-explanatory and except for 1 stringer, all the machines mentioned below are only $200 to $300 apart at max.
It is also important to know about some important common features of a crank machine and their greater implication on the use of the use. Knowing what to look for can help expedite the decision-making process. The following are some factors to consider:
Clamp System
The clamps are the instruments that hold the string in place during and after applying tension. 2 types of clamps are present on stringers: fixed and floating clamps.
Floating clamps
These clamps aren't connected to the machine and hang from the string they are attached to. Cheaper and less technical machines designed for amateurs feature floating clamps as they are more user-friendly but offer little in the way of retaining accurate tension in the string. As a rule of thumb, first-time stringers should look for a machine with floating clamps as they are not restrictive and changing their location mid-stringing is much easier, while professional or commercial stringers should avoid these claps due to the inconsistent tension results these floating clamps provide.
Fixed clamps
As the name suggests, fixed clamps are directly attached to the machine body, at the turntable that houses the racquet. These clamps themselves come in 2 varieties, non-swivel and swivel clamps. Non-swivel clamps are what you might think of when you hear fixed clamps as they don't offer much versatility and can only move along a single plane the bar they stand on allows. Swivel clamps on the other hand are much more technical and can glide across the system, and can be apply in most locations due to their ability to rotate the clamps around a pivot. They are the preferred professional option with the best capacity for accurately retained and consistent pressure in the string. Naturally, they cost the most as well.
Mounting System
Mounting refers to docking your racquet into the machine and it is the first step in the stringing process. Tennis stringers can either have 2, 4, 5, or 6-point mounting systems with each point referring to the number of machine contacts that hold the racquet. A 2-point mounting system will hold the racquet in 2 places, at the head and the throat, a 4-point mounting system will hold the racquet in 4 locations, and so on. Many stringers prefer the lower point mounting systems of 2 or 4 as stringing can be easier and faster. There is less room for string entanglement and fewer stringing openings will be obstructed by the clamps holding the racquet itself. It is important to note however that the racquet will stretch and deform during the stringing process. More point systems offer robust structurally sound protection from the bending so there is minimal damage to the racquet frame. It ultimately comes down to preference and the same is the case for clamps but it is generally understood that 5 and 6-point mounting systems are superior. The price will go up as the point system does as well.
Table-Top or Standalone
Table-top machines have no long stand or base and are great for users that will be moving their machines. They can easily fit in a car and are lightweight when compared to standalone devices. All you need is a good and sturdy flat surface to begin your work on and you are set to start stringing.
Thus, novice players and those looking to string at home are better off with Table-top stringing machines. The standalone/ upstanding stringing machines are not as easily transportable. They require you to be standing but most come with adjustable heights.
The machine is generally much sturdier and the up-right position allows for faster stringing. Businesses or stringing pros prefer the standalone models. They cost more but most come with extra features like a tray for holding tools or a compartment for string.
Read Also: Tennis Strings to Improve your Game
In summary, the Tourna 300-CS gives the most bang for your buck and is our first recommendation for all stringers. You can't go wrong with the Prince Neos 1000 as it is a tried and tested model perfect for starting your stringing gig.
The Alpha Revo 4000 can be a good place to start due to its low price but with a bit more money, you could upgrade to the perfect home machine, the Gamma X-ST. Then at the very top of the price range lies the Gamma 6004 6 Pt stringer, the perfect crank stringing machine. This is a one-time purchase that guarantees you will never have to worry about buying another machine.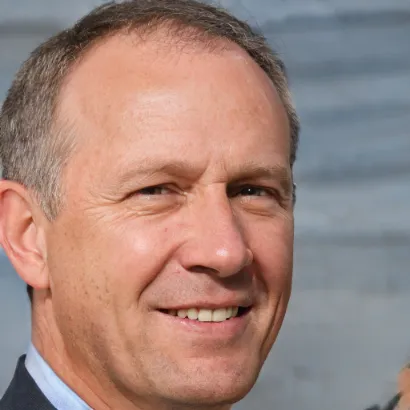 As someone who enjoys both playing tennis and writing, I strive to embody a combination of skillful technique and unwavering perseverance on the court while simultaneously offering valuable observations and reflections to my audience through my articles. My overarching objective is to motivate and encourage others on their individual paths towards tennis success.