Cheapest
Lightweight Stringing Machine
Klippermate Stringing Machine Tennis
MiStringer - Best Tennis Racket Stringer - Portable Racquet Stringing Machine - Used by 100's of...
Cheapest
Klippermate Stringing Machine Tennis
Lightweight Stringing Machine
MiStringer - Best Tennis Racket Stringer - Portable Racquet Stringing Machine - Used by 100's of...
Whatever the product is, if it's comfortable and easy to carry, everyone wants it, here we have picked a few powerful portable stringing machines for our stringers.
It's obvious bigger machines equipped with high tech can give your more options and your outcome definitely would be better, but sometimes small things do incredible work for you, where you can't carry heavy machines.
Here we have listed electric, crank and drop weight stringing machines. Below mentioned tennis racquet stringing machines meet 2 conditions (Light Weight, Easy to travel with).
Top 3 Portable Stringing Machines
1. MiStringer: Lightest Portable Stringing Machine
It is easy to move this lightweight machine from one place to another. It is compact enough to fit in a traveling case and light enough to take on a plane.
Can Tennis Rackets Be Carried On a Plane?
Yes, Few flights allow them to carry in your handbag, Check List
Due to its patented clamps and tension puller, the machine is the only portable racket stringing machine on the market. The machine is light even compared to other tabletop machines! And it is ideally suited for occasional use.
| | |
| --- | --- |
| Weight | 3.03 Kilograms / 6 lbs |
| Dimensions | 16.14 x 11.02 x 3.15 inches |
| Set of Strings | Free |
Due to metal-on-metal contact, the top layer of paint can peel off. Still, it's a minor issue that can be dealt with without too much trouble. Tennis players who want to keep their racquets in top operating condition should consider this product.
A compulsory task for you every new stringer who is going to try this machine the first time should read its Manual first, then as a practice use the Free strings they have sent you along with the stringing machine.
2. Pro Stringer Platinum – Electronic Portable Stringing Machine
As the Pro Stringer clamps onto a tabletop, it is easy to set up and mount the frame. Its two-point mounting system allowed for a secure fit of the racket.
The most common mounting system for professional stringers is a six-point system, which reduces the stress on the frame.
The Pro Stringer offers you the unique feature of mounting the tensioning unit to the frame, running the strings through the rotary tension head and pressing the tension button. It would be pretty easy once you get used to it.
Platinum 2.0 Stringer
Hex Tools
Multi-Purpose Pliers
string clippers
Racquet Bar
power Supply
Mounting Post
Frame Retainers
Butterfly Screws
XL Table Clamp
Universal Adapter (x4 USB Ports)
Claw Clamps (x2)
Travel Bag | Carry Bags (x3)
| | |
| --- | --- |
| Weight | 2kg | 4.4lbs |
| Dimensions | 17cm x 9cm x 9cm |
Generally, players were very happy with the Pro Stringer. The device does what it says, essentially providing players with a portable electronic, constant pull stringing device.
A serious professional who restrings as often as he should can easily recoup the cost of the device in a year or less.
Additionally, I would have one if I played tennis professionally and traveled a lot. Tennis players traveling outside of their home state, as well as underfunded college teams, can benefit from it as well.
3. Stringway MS140 Portable Stringing Machine
Stringway MS140 portable machine is a high-tech turntable that is the ideal choice for serious stringers. It features an automatic tension lock head, a height-adjustable stand, a 4-point direct racquet mounting system, and a screw spindle for maximum stiffness.
The machine is compact, yet can produce excellent results. Its manual is divided into two parts – the MS140N and MS140L. The manual describes how to set up this drop weight constant pull stringing machine.
The MS140 has a triple clamp and two fixed clamps. The double flying clamp is easier to use and has a higher precision level. The MS140's tensioner is adjustable and comes with a calibration screw to ensure it is set properly.
In addition, the cradle supports the racquet so that it won't become shorter. The double-flying and triple-flying cradles transfer the forces to the screw spindle.
| | |
| --- | --- |
| Weight | less than 7 kg including 2 flying clamps |
| Dimensions | N/A |
https://www.youtube.com/watch?v=a-nekAWwbKI
Honorable Mentions
Here we have a few compact stringing machines but not as lightest as the above mentioned.
GAMMA X-2
Klippermate Tennis Racquet Stringer
Gamma X-2 – Best Stringing Machine for the Money Under $500
FIRM HOLD: Two composite floating clamps and a two-point mounting system keep racquets in place
CUSTOM STRING TENSION: A drop weight tensioning machine with a 9-90lb range and 360-degree turntable
DURABLE DESIGN: Features an aluminum extrusion base and diamond-coated rotational ratchet gripper
Klippermate – Best Stringing Machine for Beginner
The most accurate stringer on the market! Provides same quality of machines costing hundreds more.
The only one Made in the USA with an Unlimited Lifetime Guarantee and a 30-day money back guarantee.
No assembly required. Includes complete tool kit along with a free string and grip package.
Final Words
Using a stringing machine is all about ease, accuracy, and durability. Stringers have different opinions when we ask them about their best portable stringing machine, they fill us up with their favorite one.
If you have a budget issue then you can go with Klippermate, if you want more ease with traveling then MiStringer is the lightest machine, if you want more accuracy than Pro Stringer and all others are also a good choice if you want to go with them.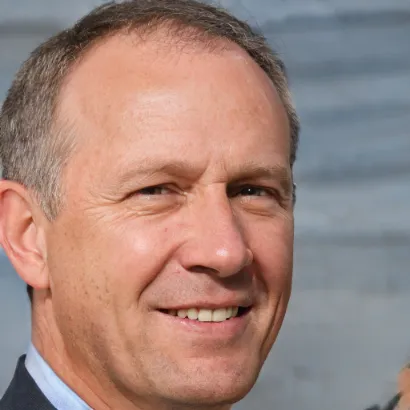 As someone who enjoys both playing tennis and writing, I strive to embody a combination of skillful technique and unwavering perseverance on the court while simultaneously offering valuable observations and reflections to my audience through my articles. My overarching objective is to motivate and encourage others on their individual paths towards tennis success.