Yes, you can bring a tennis racquet on a plane, lots of people want to know about tennis racquet is allowed or not, of course, they can add them in their language or adjust them in hand carry.
TAS (Transportation Security Administration) has stated that tennis racquets can be brought through security checkpoints without any restrictions
Can I Bring Tennis Racquets?
Great questions, Mia! Tennis rackets, roller blades and tire chains are allowed in carry-on bags.

— AskTSA (@AskTSA) August 1, 2017
The TSA officer at the checkpoint has the final decision, and in the end, the decision rests with the TSA officer.
The main body has given permission to travelers that they can carry tennis racquets, now another difficulty you could face if you didn't read the instruction of your airline from you have booked your ticket.
More than 15 major domestic and international airlines in the USA currently working and you have to visit the official website or contact their customer support to confirm about it.
Please note that you are currently allowed to bring a racquet with a maximum length of 29 inches with you when packing up your gear, in my opinion, you have to put your racquet in a Tennis Bag.
In British Airways "As part of your hand baggage, you are not permitted to take tennis or squash rackets, collapsed fishing rods, billiard/snooker/pool cues and hockey sticks."
Airlines on which Tennis Racquets are allowed
Airline
Carry on Baggage
Tennis Racquets are Allowed?
Southwest
10 x 16 x 24 inches
60 x 40 x 25 cm
Yes (Tennis rackets are recommended to be carried on since they are typically in a soft sided case.)
Spirit Airlines
18 x 14 x 8 in
45 x 35 x 20 cm
Yes (If racquet small backpack comes under permitted size, you can bring it as a personal item)
Lufthansa
55 x 40 x 23 cm
Yes (Not free, you have to pay for it & it includes only a set of rackets and balls packed in a bag)
Ryanair
40 x 20 x 25 cm
No (Racquet is an instrument capable of causing injury, must be carried in the hold as checked-in luggage.)
American Airlines
18 x 14 x 8 in
45 x 35 x 20 cm
Yes (will be charged standard checked bag fees)
Delta
22 x 14 x 9 in
56 x 35 x 23 cm
Yes (small backpack is allowed, just remember the dimensioned (22 x 13 x 9 in | 56 x 35 x 23 cm)
Turkish Airlines
55 x 40 x 23 cm
Yes (If you put them in a special bag, you can take the tennis racquets in the cabin.)
United Airlines
56 x 35 x 22 cm
Yes (Tennis equipment is subject to applicable charges for overweight and oversized bags.)
Air Canada
55 x 40 x 23 cm
Yes (Additional checked baggage charges may apply if case exceed max size)
Aeroflot
55 x 40 x 25 cm
Yes (Passengers may take 1 racquet in a bag/case as one piece of carry-on baggage)
Best way to carry Racquet in Personal bag
You can carry 1 racquet in your personal luggage, racquet backpack will help you in this matter because many airlines allow you to put your personal hand-carry under your seat, so a racquet backpack is the best option to carry your tennis items as your personal baggage.
Storage: An exterior zippered accessory pocket is available to hold smaller items such as your phone or keys.
Comfortable: Despite its full capacity, the padded shoulder straps provide a comfortable fit.
Measurements: 14 x 7 x 22 inches backpack with durable fabric.
What if you have to adjust your racquet in your suitcase because a racquet can always be placed in the hold if you decide it isn't worth bringing it as cabin baggage.
Final Thoughts
Keep check things first, make sure you have a backup plan, because sometimes other passengers don't want to share a tiny bit of space, so be careful when you are flying in economy.
In the worst scenario, you should have plan B in which you can use bubble wrap on your racquet and put it into your suitcase. The best way to avoid all the hassle involved in travel is to checked-in your racquet from the start.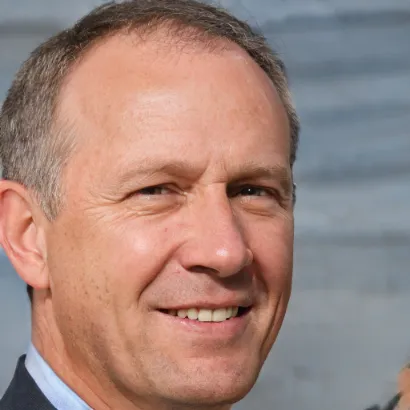 As someone who enjoys both playing tennis and writing, I strive to embody a combination of skillful technique and unwavering perseverance on the court while simultaneously offering valuable observations and reflections to my audience through my articles. My overarching objective is to motivate and encourage others on their individual paths towards tennis success.