Daniil Medvedev's most controversial yet successful career in tennis history. His net worth is among the Top ATP tennis players, and his highest ranking is no. 1, However, his humble beginnings may come as a surprise to many.
Born on 11th February 1996 to parents Sergey Medvedev and Olga Medvedeva, Daniil had no tennis background. His father was a computer engineer and his mother, was a simple housewife. We will read abou Danill Medvedev Net worth in this article.
At 6 years of age, Medvedev's mother noticed an advertisement for tennis classes at the same place he took swimming lessons. Following his father's encouragement, Daniil would enroll. This decision forever altered his life's course, to "The Chessmaster" he is known as today.
Daniil Medvedev Bio
| | |
| --- | --- |
| Name | Daniil Sergeyevich Medvedev |
| Ranking | 7 |
| Age | 27 |
| Date of Birth | 11th Feb 1996 |
| Height | 6 ft 6 in / 198 cm |
| Weight | 83 kg / 182 lbs |
| Marital Status | Married |
| Spouse | Daria Chernyshkova |
| Kids | N/A |
| Address/Residence | Monte Carlo, Monaco |
| Nationality | Russian |
| Endorsement | Lacoste, Bovet, BMW, Tinkoff Bank and Tecnifibre |
| Prize Money | $27,415,119 |
| Estimated Networth | USD 22 million |
| Plays | Right-Handed, Two-Handed Backhand |
| Coach | Gilles Cervara |
Daniil Medvedev Net Worth 2023
Medvedev's net worth reflects his talent and dedication to the sport. He's earned his place among the top tennis players in the world, and his fans can't wait to see what he'll achieve next.
From Moscow to the World: Meet Daniil Medvedev, the Tennis Star with a Net Worth of $30mil Million. He has also made over $8mil from sponsorships. After 3 back to back titles (ATP Rotterdam, ATP Qatar, Dubai Championship) and runner-up of Indian Wells 2023, Daniil Medvedev net worth sits at more than $28mil.
Daniil Medvedev Prize Money
But it's not just his physical attributes and coaching that have propelled Medvedev to success. With a total career prize money of $27,415,119, the 26-year-old athlete has proven time and time again that he's a force to be reckoned with on the court.
| Year | Prize Money | Titles |
| --- | --- | --- |
| 2023 Singles | $2,588,400* | 3* |
| 2022 Singles | $814,737 | 2 |
| 2022 Singles | $3,787,386 | 2 |
| 2022 Doubles | $32,212 | 0 |
| 2021 Singles | $7,466,287 | 4 |
| 2021 Doubles | $14,987 | 0 |
| 2020 Singles | $3,607,670 | 2 |
| 2020 Doubles | $15,221 | 0 |
| 2019 Singles | $7,117,310 | 4 |
| 2019 Doubles | $69,592 | 0 |
| 2018 Singles | $1,637,191 | 3 |
| 2018 Doubles | $20,115 | 0 |
| 2017 Singles | $727,580 | 0 |
| 2017 Doubles | $22,407 | 0 |
| 2016 Singles | $150,271 | 0 |
| 2016 Doubles | $10,285 | 0 |
| 2015 Singles | $16,280 | 0 |
| 2015 Doubles | $6,449 | 0 |
| 2014 Singles | $4,521 | 0 |
| 2014 Doubles | $1,139 | 0 |
Daniil Medvedev Sponsorships/Endorsements
Daniil Medvedev is endorsed by various brands. He was sponsored by Lotto till 2019 but now endorses Lacoste for clothing and shoes. Other endorsements include Tecnifibre for racquets, Bovet for watches, and more recently, a liquor brand, 1537 Guijao. He also serves as a brand ambassador for vehicle firm BMW, Tinkoff Bank, and gaming accessory company, Hyper X.
Daniil Medvedev Racquet
Daniil uses a modified Tecnifibre Dynacore 305 even though he endorses the Tecnifibre T Fight XTC 305 racquet. His racquet specs include a 95 square inch head and an 18×19 string pattern.
T-Fight 305 Isoflex ➡ The brand new racket of the World Number 1 Daniil Medvedev 😍

Are you ready to unlock your T-Potential ? ✌#TFight305 @DaniilMedwed pic.twitter.com/Sv6l9DZygo

— Tecnifibre (@tecnifibre) July 18, 2022
Daniil Medvedev Career
He would start his professional career at the age of 13, winning his first junior title that very same year. Making his Grand Slam debut in 2013, Medvedev would place 10th in the US Open. He was seeded 8th at the 2014 Australian Open and would achieve his highest junior ranking of 13th.
A year into his pro career, Daniil would get his first singles ATP World Tour to win at the 2016 Ricoh Open. At this point, Daniil ranked No.99, breaking into the top 100 so early into his pro career.
However, in January of the following year, his rank would see a jump of 34 positions to No.65 after contending in the Chennai Open finals. He would also register his maiden Grand Slam match win at the 2017 Wimbledon Open, defeating the then-world No.3, Stan Wawrinka.
1st ATP Tour title
Daniil would then go on to win his first ATP title at the Sydney International at the start of the 2018 season. He would follow up his first title with his second and third at the Winston-Salem and Tokyo Opens respectively.
This victory would bring his ranking up and after making the semifinals at the ATP 500 Swiss Indoors event, Medvedev would end the year as No.16 becoming the highest-ranked Russian player.
Entering 2019, Mandelev would win his first two Masters titles starting the season strong. He'd also reach his first Grand Slam Final at the US Open ranked no.5. Then in 2020, after starting the season with multiple losses and with COVID-19 hitting, Daniil Medvedev would make a comeback, winning his third Masters title at the Paris Masters.
He followed that with one of his biggest accomplishments to date, winning the ATP Finals and becoming the first player to have defeated the world's top three players at the ATP Finals.
Daniil Medvedev Grand Slam Debut
Medvedev would his first title of the 2021 season at the Open 13 in Marseille and at the Mallorca Championships, he'd win his first grass-court title. He would also triumph at the Canadian Open, followed by his monumental victory at the US Open final defeating Novak Djokovic.
He then ended his 2021 season by leading team Russia to the Davis Cup title. Coming to the current year, Daniil Medvedev would reach the finals at the Australian Open again, reaching World Rank No.1 after his participation at the Mexican Open.
Medvedev would continue to lose and reclaim his rank all throughout the season and most recently, even after losing at the US Open, Daani Medvedev still ranks No.1.
Daniil Medvedev Titles
Apart from ranking as World No.1(ATP) in singles, the Russian has also won 14 ATP titles and 4 Masters. His major accomplishments include winning the 2020 ATP Finals and the 2019 US Open, his only Grand Slam title, where he defeated the then-No.1.
Daniil Medvedev Relationships & Children
The 26-year-old married his girlfriend of 4 years, Daria Chernyshkova. Daria herself was a former junior tennis player. They started dating in 2014 and would marry on the 12th of September 2018 in Moscow. Medvedev has attributed his recent tennis successes to his marriage.
He once famously joked on 12 September 2021(their wedding anniversary), upon winning his first Grand Slam "If I lose, I have no time to find a present. So I have to win this match." He currently has no children.
FAQs
What is Daniil Medvedev's ranking?
He is currently ranked World No.5.
What is Danil Madvedev's net worth?
His net worth is approximately $30mil.
Is Danil Medvedev married?
Yes, he is married to Russian Daria Chernyshkova.
How many titles has Daniil Medvedev won?
He has won 17 ATP titles of which one is a Grand Slam title.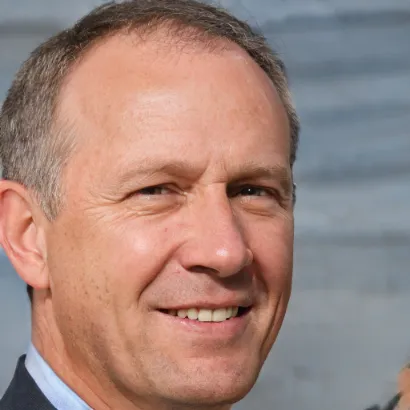 As someone who enjoys both playing tennis and writing, I strive to embody a combination of skillful technique and unwavering perseverance on the court while simultaneously offering valuable observations and reflections to my audience through my articles. My overarching objective is to motivate and encourage others on their individual paths towards tennis success.