It is a condition that every player is afraid of. Almost every tennis player suffers from this deadly condition once in a lifetime. Therefore, players look for ways to prevent it.
Nothing can be more painful than the dreadful pain of a tennis elbow. It not only hurts your elbow but your performance and health are also affected by it.
In the process of curing or fixing, you have to say goodbye to tennis at least for months and there is no way to avoid it once you got into the trap of it in the excitement of playing tennis wrongly.
Frankly speaking, the best way to prevent tennis elbow is to invest in an arm-friendly racquet, since it's better to be proactive.
For this purpose, we have searched some of the best arm-friendly tennis racquet 2022 for you and decided to write a review about them concerning tennis elbow.
The reviews are then followed by a brief and concise buying guide, which will help you to choose the best tennis racquet for tennis elbow.
So without further ado, let's dive in and get to know some best tennis racquets for elbow/shoulder pain.
Best Tennis Racquets for Tennis Elbow Reviews
1. Yonex EZone DR 98 Tennis Racquet – Best for Power & Control
If you are suffering from tennis elbow or wants to avoid it, you really try this stick, EZone 98 will be the right choice for you. Apart from this, its solid and classic construction makes it arm-friendly. Thanks to its "nanometric DR" which is embedded within the upper part of the frame.
This increases the snapback of the frame. Nanometric DR System added more maneuverability and faster swings. The overall length is 27 inches and the balance point is 310mm. the flex rating of Yonex EZone DR 98 is 62 which means it is a quite flexible racquet.
In addition to this, the grip has got an innovative technology that is "quake shut gel", which is embedded inside the grip. This technology helps reduce any discomfort.
It's one of the best tennis racquets for elbow/shoulder pain because of the fact that it features soft GUT strings with lower string tension.
Yonex EZone DR 98 is now discontinued and they launched a new version this year with almost the same specs along with minor changes in the current Yonex EZone 98 (Get it Here).
Head: 98 (in²) / 632 (cm²)
Length: 27 in / 69 cm
Weight: 11.5 oz / 326 g
String Pattern: 16×20 (16 Mains / 20 Crosses)
Beam: 23mm / 24mm / 19.5mm
Flex: 62
Composition: HM Graphite, Nonmetric DR, Quake Shut Gel
---
2. Wilson Blade 98 – Best Tennis Racquet for Golfer's Elbow
Wilson blade 98 V7 has got a flexible frame that is made of carbon fiber. The V7 model features a stable and softer feel. It is not only a perfect choice for golfer's elbows but can also be used for rotator cuff injury.
98 square inches of mid plus head size gives a large sweet spot. Besides this, the flex rating is 62 which means it is quite flexible.
The racquet features a patented Wilson stable feel technology that gives a flexible and comfortable feel while holding the racquet. That's the reason it is an ideal racquet for a bad shoulder.
The Wilson Blade V7 tennis racquet is best for advanced players who want a smooth, comfortable, and soft feel with greater maneuverability.
It's the same as its predecessor (Wilson Blade 98 Countervail) but without Countervail tech, on the other hand, experts think Wilson class 100 braiding or material ended in our Blade 98.
Head: 98 sq in or 632 sq cm
Unstrung Weight: 10.8 oz or 305 g
Weight: 11.3 oz or 320 g
Length: 27 in or 68.58 cm
Beam: 21-21-21 mm
Composition: Braided Graphite & Basalt
Colors: Black/Green/Silver
String Pattern: 16×19 (Mains x Crosses)
Flexibility: 62
---
The HEAD Graphene XT Radical tennis racquet is no doubt a great product for sore shoulder sufferers. It features a head size of around 98 sq inches. Some players may find this head size a little small but to be honest, this is perfect for what we need.
Since smaller head size racquets are easier to spin and use and they are considered ideal for people with arm problems.
Also, it features a flexible frame and it is headlight racquets. This way it will relieve your arm.
As far as the weight distribution of Radical MP is concerned, it is heavily optimized thereby, preventing torque from going into the wrist via a handle.
HEAD Graphene XT Radical MP is one of the lightweight tennis racquets on my list since its strung weight is 310 gm.
Overall, HEAD Graphene is one of the best-suited racquets for tennis elbow which enhances your performance, as it gives the right amount of power, spin, and control.
Head: 98 in² or 632 cm²
Unstrung Weight: 10.4 oz or 295 g
Strung Weight: 11.0 oz or 310 g
Length: 27 in or 68.5 cm
Beam: 20-23-21 mm
Composition: Graphene XT/Graphite
Colors: Orange, Black
String Pattern: 16×19 (Mains x Crosses)
Flexibility: 63
---
Here comes one of the best tennis racquets for elbow/shoulder pain solution Yonex EZone 100.
The purpose of adding one more Yonex Ezone tennis racquet is their concern towards the need of their users.
Yonex EZone DR 100 has got a flex rating of 59, which makes it one of the flexible racquets. Flexible racquets mean it will be easier to swing without exerting unnecessary pressure on the shoulder and arms.
Besides this, Yonex EZone Dr 100 comes pre-strung with soft GUT strings that reduce stress on the wrist and forearm.
Yonex EZone 100 is quite light in weight you will be amazed to know that its strung weight is 11.1oz which you can easily hold despite the pain in your wrist and shoulder.
As far as its beam size is concerned, it is not too thick. It measures only 19mm which makes the racquet quite flexible. Also, it is a headlight racquet which means it won't cause strain on your elbow.
Yonex stops selling this vision anymore, but you can get it from other marketplaces like eBay. An alternative to dr 100, you can go with Yonex racquet with similar specs is YONEX 2020 EZone 100 (300g).
Yonex EZone DR 100 is also equipped with a unique feature called Quake Shut Gel, which basically filters out the unwanted vibrations going into your hand and wrist. You can call it a vibration dampening feature.
All these features are helpful in making it one of the best tennis racquets after rotator cuff surgery.
Head: 100 (in²) / 645 (cm²)
Length: 27 in / 68.58 cm
Strung Weight: 11.1 oz / 315 g
String Pattern: 16×20 (16 Mains / 20 Crosses)
Composition: Graphite, Carbon Fiber
---
5. Wilson K Zero – Ultra Light Tennis Racquet
Well, Wilson K factor zero is one of the lightest tennis racquets.
Yes, you read it right.
It has got the lightest strung weight which is 258g. That's the reason it's on my list bet tennis racquets for tennis elbow and female beginners found great support while playing.
With a 118 square inch head size, it provides a larger sweet spot and more power. A large sweet spot means Wilson K zero is best suited for beginners to intermediate-level players.
It features a (K)ompact technology which is Wilson's patented technology. With Kompact technology, you will experience improved handling and maneuverability.
KZero also features a (K)ontour Yoke, which is responsible for the enhanced stability in players. So those tennis players who have weak wrists, Wilson Kzero is the best choice for them. As it is light in weight, gives improves control and maneuverability.
Head: 118 (in²) / 761 (cm²)
Length: 27.5 in / 70 cm
Strung Weight: 9.1 oz / 258 g
String Pattern: 16×20 (16 Mains / 20 Crosses)
Composition: 100%[K]arophite Black
Beam: 26-29 mm Tapered Beam
String Pattern: 16×19 (Mains x Crosses)
Flexibility: 70
---
For people with a sore arm, bad shoulder, and tennis elbow, ProKennex Q+ series is specially designed for you. It will help you to gain more control and more feel on every type of shot.
ProKennex Ki Q+ 15 tennis racquet is equipped with many amazing technologies that will be quite beneficial for your injured arms or shoulder.
It features a QuadFocus technology that provides awesome protection against vibration, shock, and torque.
ProKennex Ki Q+15 features a generous 105 square inch head size with an enormous sweet spot. This way provides increased access to spin.
Apart from this, SpiralTech Carbon technology increases shock absorption along with increasing stiffness for more power.
The butt cap of this racquet features a comfort cap that extends the kinetic technology to the handle, for enhanced protection against vibrations and shocks.
ProKennex Ki Q+15 is a great choice for those players who need a midsize racquet that deliver excellent power and spin.
Head: 105 in² / 677 cm²
Unstrung Weight: 9.1 oz / 260 g
Strung Weight: 9.7 oz / 275 g
Length: 27.5 in / 70 cm
Beam: 26 mm
String Pattern: 16×19 (16 Mains / 19 Crosses)
Composition: High Modulus Graphite/SpiralTech Carbon
Grip Type: ProKennex Synthetic
Flex: 72
Color: Black
---
Tennis Racquets for Tennis Elbow Adv Buying Guide
Tennis elbow is not a dangerous condition but yes, it is a quite painful condition that disturbs your game and in the severe condition, it leaves you in bed to rest.
If you want to stay away from tennis elbow then you have to be as proactive as possible. This means, before playing a full-fledged game with your new tennis racquet; it is advisable to gradually start playing it for 2-3 hours.
Besides this, there are some other factors listed below that you need to look for in an arm-friendly racquet.
RACQUET WEIGHT
A tennis racquet for epicondylitis should be heavy. Sounds strange?
Well, this is because the heavy racquets absorb more shock and more vibration due to their mass as compared to the light ones. That's why heavier racquets are more beneficial for golfer's elbow.
BALANCE
Well, a headlight tennis racquet is quite easy to maneuver and therefore it reduces the risk of missing shots. But the headlight racquet does not dampen shock or vibration properly.
In contrast to this, head-heavy bat gives increased dampening and stability but they are less maneuverable.
Therefore, the best tennis racquet for tennis elbow is the one in which you experience the stability of the weight in the head while it remains mobile and comfortable to use.
LENGTH
Using a long tennis racquet for arm problems is a bad idea. The best thing is to use a racquet of standard length that is 27 inches. Because longer racquet put stress on your arm and elbow which may worsen the condition.
HEADSIZE AND FLEX
A racquet with a large head size is quite advantageous for the arm, because of the fact that a large head size gives a greater amount of deflection. Thereby user will experience a softer feel at the contact.
Furthermore, large head size racquets are prone to more stretch and flex; this is why they absorb a larger amount of total energy of an impact.
Therefore, a larger head size racquet reduces the stiffness of the string bed. And thus, reducing the shock and ensuring the safety of your arm and shoulder.
STRING TENSION
Players who are suffering from tennis elbow are advised to use a tennis racquet with low tension strings. This will soften the overall stiffness of the racquet. Also, it dampens shock and vibration.
But let me tell you one thing, with lower string tension you have to compromise on the tennis control while hitting.
STRING PATTERN
The string pattern of the tennis racquet is also associated with tennis elbow. A closed string pattern gives more control, and less power, and is considered stiff and hard on the arm.
Whereas open string pattern increases power provides more control and gives a soft feel while playing. For players suffering from tennis elbow, racquets with open string pattern is a high priority.
OUR VERDICT
Out of the tennis racquets that we have reviewed, Yonex EZone DR 100 is one of the best tennis racquets for shoulder/wrist injuries.
This racquet is no doubt perfect for tennis elbow sufferers because of the fact that it is equipped with awesome features. The soft GUT strings make this racquet more flexible and arm friendly. Also, the Quake Shut Gel which absorbs vibration is an outstanding feature.
If you do not agree with my verdict, then you have other options too or you can buy on your own by following our brief and concise buyers guide.
Remember, using the right racquet matters a lot during the game. So play safely!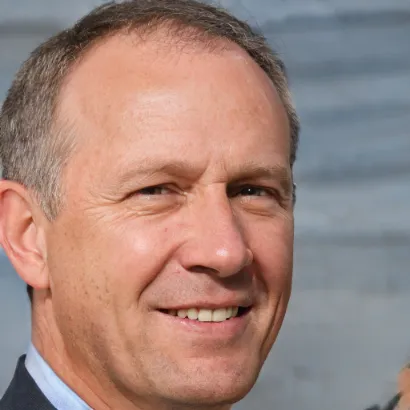 As someone who enjoys both playing tennis and writing, I strive to embody a combination of skillful technique and unwavering perseverance on the court while simultaneously offering valuable observations and reflections to my audience through my articles. My overarching objective is to motivate and encourage others on their individual paths towards tennis success.