Hello readers, welcome to the Wilson Clash 100 review, from this section we will explain every aspect of this stick in more depth. A short version of core functionalities and values of clash 100.
Few factors we have been shortlisted for you folks so you will know what's coming next in the article.
Wilson Clash 100 Key Points Overview
This racquet is the best tennis racquet for 3. or 4.0 players (Beginner or Intermediate).
Tagged as Editor's Choice on Wilson Official website.
Till now this is the softest tennis racquet in the market, the way Wilson sheeted or braided its top secret.
FreeFlex technology maximizes ball pocketing and control.
Hight level stability and power come with StableSmart frame geometry.
Wide range of Players who demand more Spin, Power and Comfort definitely take into consideration.
This magic racquet reacts way better with soft string at lower tension.
Recommended Strings from Wilson is Luxilon Smart 125 for this Racquet precisely.
A great combination of strings will brighten up this racquet.
wilson clash 100 string recommendation is 40 to 48 LBS.
Wilson Clash 100 Tennis Racquet Review
The creation of the most remarkable racquet is a mixture of FreeFlex and StableSmart where both modernize an amazing stick to take more control and stability on every stroke with excellent power push.
Literally, everyone who is committed to the tennis field, praising Wilson clash 100 greatness after swotting it thoroughly, which is why everyone from intermediate to advance or under 4.5 rating players according to NTRP (National Tennis Rating Program) seems happy because many problems go attended by Wilson unique tech.
FreeFlex uses proprietary carbon mapping to generate new dimensions of frame bending, giving players free-swinging accuracy with every stroke. To accommodate such a flexible frame construction, StableSmart features a unique frame geometry that maintains excellent stability and power.

Description from Wilson official store site
Wilson Clash 100 Racquet Specs
Head Size: 100 in² / 645cm²
Length: 27in / 68.5 cm
Strung Weight: 11.oz / 312 g
Unstrung: 10.4 oz
Balance: 12.59in / 7 pts HL
Swing weight: 312
Stiffness: 55
Beam width: 24.5mm
Composition: High Performance Carbon Fiber
String Pattern:16 Mains / 19 Crosses
String tension: 40 to 48 lbs
Racquet colors: black, grey, red
Customizable: Yes
Serves & smashes
Most rapidly buying tennis racquet is not any other but only Wilson class 100, why class 100 is the most suitable and powerful weapon for the greater number of players, because its fast response with serves and smashes.
Finding the right angle and right spot while serving would be a little time taking but once you established a link between your serves you will enjoy your game more than ever.
Due to its extra flex, some testers in the field didn't get the pinpoint accuracy with serves, but overall precision is remarkable.
Volley
Volley is not exactly the significant advantage of using Wilson class 100, due to the effect of trampoline it makes a player to complete the volley not like normally players do with other racquets.
Groundstrokes
Easily handled by any new player which makes our playtesters more curious to take it on a drive where they can play with it aggressively and see where it ends.
This time they took it on every court (grass, clay, hard and Synthetic) and clash 100 shocked our senior player with its power in shots. More pace comes when you target in the center of the court and while focusing on baseline it proves its capability in power and control.
Feel & Comfort
As we know females are also part of our testing team so beth emphasizes on its comfort because she is not used to allowing new racquets in her hands so quickly, the time Wilson clash 100 prototype make her to take this piece in her tennis bag, which means she is ready to take it home.
Maneuverability is a very important factor for girls to consider first. Due to less stiffness frame flexibility improve the effort you put in your shots which makes it more arm-friendly.
Wilson Clash 100 & Clash 100 Tour
Video Review
check out WHY THE WILSON CLASH 100 is most Popular among sellers?
Conclusion
Wilson Clash 100 is not the only racquet with awesome tech, in a series of clash, 98 is for professional tennis players. In the above comparison between class 100 and clash 100 tour, you can go with any of them both are approximately the same. Overall Wilson clash 100 is one of the best tennis racquet for every regular player.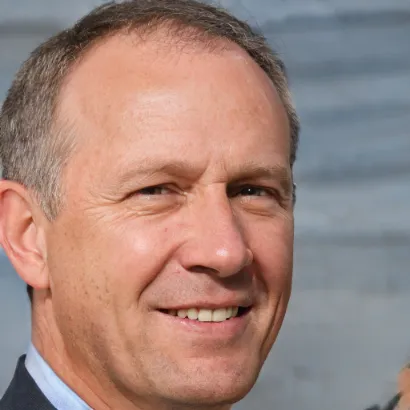 As someone who enjoys both playing tennis and writing, I strive to embody a combination of skillful technique and unwavering perseverance on the court while simultaneously offering valuable observations and reflections to my audience through my articles. My overarching objective is to motivate and encourage others on their individual paths towards tennis success.