Tennis is one of the games with high price trophies and player salaries. Tennis requires a lot of grace and strength, It requires quick reactions and an extraordinary amount of stamina as well.
Clearly, professional tennis players are some of the highest earners in the world of sport. It is also important that the racquets used by these experts are credited for their performance. You will have to pay a lot of money to get a great performing and most expensive tennis racquet.
Asia is the country that produces the most tennis racquets, with Japan as the leading producer. Professional players prefer instruments without string because that means they can choose which string to play with. Generally, adults use tennis racquets that weigh 12.5 ounces, while children use racquets that weigh less than 9 ounces.
Top 9 Most Expensive Tennis Racquets
| Product Name | Ref Link | Worth |
| --- | --- | --- |
| 1. Proximus Diamond game prize | More Info | 1.3 million |
| 2. Wilson Pro Staff 85 Original | More Info | 2 Thousand+ Dollars |
| 3. The Chanel Racquet | More Info | 2 Thousand+ Dollars |
| 4. Boris Becker L3 1995 | More Info | 400+$ |
| 5. Bosworth Tour 96 Tennis Racquet | More Info | 300+$ |
| 6. Wilson Pro Staff RF97 | More Info | 300+$ |
| 7. Wilson Blade SW104 | More Info | 250$ |
| 8. Yonex Astrel 105 | More Info | 250$ |
| 9. Babolat Pure Aero La Decima French Open | More Info | 250+$ |
1. Proximus Diamond game prize
Unlike a gaming racquet, this tennis racquet is actually a prized trophy from a tournament. A gold tennis racquet has the shape of an ordinary racquet but has a tennis ball embedded on the strings that are surrounded by 1700 genuine diamonds worth more than $50,000. The Proximus game prize weighs approximately 8.8 pounds (4 kilograms) and it's the most expensive tennis racket now.
In February 2002, the first Diamond Games tennis game took place in Antwerp, Belgium. By winning the tournament a minimum of three times within five years, any female contestant would receive the prize.
Until recently, Amelie Mauresmo, the tournament's current holder, had only won the Proximus game prize once in its history after defeating Kim Clijsters in February 2007. It was her third consecutive win. In February 2008, the last tournament was played, and there will no longer be racquets like these.
The trophy weighs over eight pounds and is shaped just like a tennis racquet. The racquet is made of gold rather than the normal material used for racquets, such as graphite. This is exactly what you read.
It is undoubtedly the most expensive tennis racquet in the history of humanity and is currently valued at roughly 1.3 million dollars.
---
2. Wilson Pro Staff 85 Original
One of the most iconic Wilson's tennis racquets of all time is the Wilson Pro Staff 85 tennis racquet, released in the early 80s. Players like Pete Sampras, Stefan Edberg, Jim Courier, and Roger Federer have used the racquet in Grand Slam tournaments.
Wilson Pro Staff 85 has been re-released several times, most recently in 2011 and 2017. In these top-spin-friendly, baseline-bashing times, its 85 square inches head size might seem out-of-date, but its loyal following far outweighs any shortcomings.
With this racquet, you can really swing your shots when you are on your game. This racquet makes things worse if you are not moving well or if you are in a defensive position. No other racquet is suitable for good attackers like this. These days, it is unlikely to appear at many tournaments, but when you try it, it makes you watch the ball more carefully and move your feet more.
Among the expensive tennis racquet manufacturers, this is a collector's item. You can purchase almost any Wilson in used condition online for about $2,800.
---
3. The Chanel Racquet
The Chanel racquets are among the most expensive items you can ever own. In the center of the string mesh, the racquet has a CC logo. Additionally, it includes a Chanel sports bag equipped with straps. Chanel recently launched a sports equipment line that includes the entire set.
Purchasing any Chanel products won't be cheap, so if you're considering purchasing one, you should remain aware of the price tag of $1,800. The figure may rise even higher with several customization options.
---
4. The Boris Becker world Champion L3 1995 Racquet
Boris Becker is a tennis player who was a former world no. 1 on the professional circuit. In the interim, he partnered with PUMA because Adidas could not meet his racquet specifications. After Becker's world championship triumph in Frankfurt in 1995, they created the L3 racquet, but they ever were produced only 3100 units.
The racquet measures 27 inches long and has a 92 square inch head with a 14 by 19 string pattern at the center. The pattern resembles puma's signature logo. This frame weighs approximately 350 grams and is composed of 50 percent graphite and 50 percent Kevlar. An engraving of the 1995 win in Frankfurt appears on the inside of the frame, as well as the serial number of the production run out of 3100.
Mr. Becker's original signature appears on the racquet box, which includes a narrative of his life. Tennis lovers with refined tastes will find this item to be a great collector's item and can purchase it for $800 in mint condition from several online retailers. There is also the option of getting a used one online that costs between $350 to 500 Dollars.
---
5. Bosworth Tour 96
Tennis racquets made by Bosworth Tennis are the most expensive racquets in the world, as some of the sport's greatest athletes designed them. Racquet design, testing, and feedback have been incorporated into the racquet to ensure its performance.
Bosworth Tour 96 racquet is highly distinguishable from other racquets thanks to its unique 10-sided head. Handcrafted and weighing approximately 345 grams. According to Bosworth, their racquets are made exclusively according to each individual's particular preferences and needs, thus providing top-quality equipment.
Bosworth tour 96 Tennis racquets are customized through Bosworth's 10-point fitting system (racquet weight, grip, string tension, balance, racquet size, etc.) Because they deliver the best performance for their individual users.
Instead of manufacturing a large variety of racquets, Bosworth makes custom racquets for all of their customers, no matter if they are touring professionals or just professional players in general.
Bosworth offers the racquets for sale on their website and on various other sites for all sizes and colors for $400.
---
6. Wilson Pro Staff RF97 2018
Roger Federer uses this racquet to compete in tennis tournaments. Roger Federer is the current world number two and a 20-time grand slam champion. With the pro 97 racquets from Wilson, Federer has been using it for the 2014 season. Wilson made the racquet in close collaboration with Roger Federer.
The RF97 2018 has the same specs and playability as its predecessor, the RF97A Black. However, it is a little more elegant and simplistic than the Black. Power and precision are the two qualities that the racquet offers any professional tennis player.
With a head size of 97 square inches and a string tension of 60 pounds, the RF 97A uses Champion's Choice strings. The handle offers the best grip and best control, featuring Wilson premium leather for a solid grip and vibration absorption.
Using graphite braided with aramid, this frame provides lightweight equipment weighing just 360 grams (12.6 oz.) and is relatively fast. Roger Federer's signature can also be found on the racquet's frame.
Several RF97s are available, but the Roger Federer Autograph version is the most expensive one and costs $270.
---
7. Wilson Blade SW104
Wilson has produced yet another impressive racquet endorsed by Serena Williams, a 23-time grand slam winner and one of the greatest athletes of all time. A lot of features are sacrificed in order to provide raw power in Serena's 104 racquets.
This fact proves a racquet built for Serena's aggressive style of play. While Serena uses different techniques to beat her opponents, she also uses raw power in huge quantities during her serves.
The SW104's name comes from its 104 square inch head. The dense string patterns provide ball control despite the large head size despite the large portion of the head in contact with the ball. If used by a person of tremendous strength, the racquet's length of 28 inches provides a mighty swing.
Carbon fiber is used as the countervailing, which provides a smooth swing thanks to its shock-absorbing properties. A standard professional can feel comfortable while playing with the racquet since it weighs up to 12 oz.
For a price of $250, you can purchase the Wilson Blade SW104 at a variety of retailers. It's a good deal, considering how powerful this racquet is.
---
8. Yonex Astrel 105
The Yonex Astrel 105 will be an ideal option for those who prefer a lighter option. Built for power, maneuverability, and comfort, the racquet offers an impressive performance. To ensure enough power and contact on every hit, it comes with a large 105 square inch head.
The head's hybrid strings of 16 can handle string tension up to 55 pounds by 18. The racquet frame is white and blue and made from HM graphite weighing approximately 290 grams (10.2 oz.) Ergonomically, the racquet handles easier and has a lighter swing than typical racquets.
Ergo power grips are used on this racquet, which means that the bottom of the handle is bulkier and the top thinner to ensure a secure and powerful grip during gameplay. Featuring a grip made of Yonex synthetic and Quake shut gel plus to absorb vibrations at the handle for a smooth hitting experience, the handle is covered in Yonex synthetic for a better grip.
For $250, you can purchase Yonex Astrel 105 racquet from Amazon.
---
9. Babolat Pure Aero La Decima French Open
Rafael Nadal used this racquet when he was the world's top seed. The Babolat Aero set has been exclusively designed for Rafael Nadal in 2004. It is one of the most famous tennis racquets on the market and was released to commemorate his 10th French Open title.
In addition to the frame, the racquet features inscriptions of each victory Nadal has won.
With a head area of 100 square inches, the racquet is composed of 16 by 19 strings attached to a head that offers a string tension of 60 pounds. The grommet holes at the end of the strings absorb some shock and improve ball control when it comes time to hit back.
Besides being made from graphite, the frame weighs only 317 grams (11.3 oz.). Its yellow and orange colors symbolize Nadal's traditional Aeropro drive, as well as his 10 victories on Parisian clay.
Its frame allows for more power to be generated on the swing, while the racquet is built to facilitate aggressive ball serves. The Babolat La Decima is especially well suited to both intermediates and professionals since it is both powerful and spinny at the same time.
For $230, you can find and purchase Babolat pure aero tennis racquet at a variety of retailers. You can also look into Best Babolat Tennis Racquets.
---
FAQS
1. What is the most expensive tennis racquet?
This title belongs to The Proximus Diamond Games tennis racquet valued at $1.3 million.
The gold racquet, which weighs 8.8 pounds, has been crafted as a prize. Besides that, around 1,700 diamonds appear in it.
Tennis player Amelie Mauresmo was awarded it for winning the Diamond Games Tournament in Antwerp for three consecutive years.
2. How much does Federer's racquet cost?
Roger Federer uses Wilson pro staff RF97 2018 racquet to compete in tennis tournaments, and the cost of this racquet is approximately $270.
3. How expensive is a tennis racquet?
A High-quality racquet usually costs about $500. At this price tag, you should be able to benefit from the latest technological developments, a superior playing experience, durability, and versatility.
To Conclude
The top expensive tennis racquets are explained individually. The tennis retailers and manufacturers are often trying to promote expensive tennis racquets. More and more people want products with a wide range of functions since players with a wide range of skills are not forced to choose between them.
That's all about the world's most expensive tennis racquets.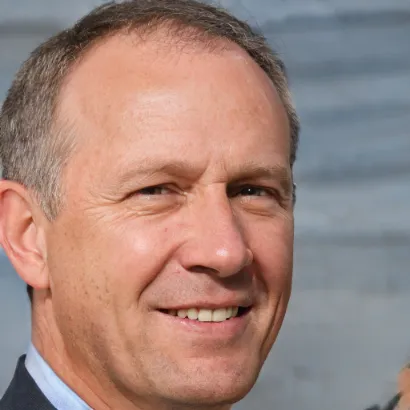 As someone who enjoys both playing tennis and writing, I strive to embody a combination of skillful technique and unwavering perseverance on the court while simultaneously offering valuable observations and reflections to my audience through my articles. My overarching objective is to motivate and encourage others on their individual paths towards tennis success.