Unlike countries like Russia, Canada, the USA, and others, Great Britain's presence at the upper echelon of international tennis is relatively lacking. Cameron Norrie is the only player representing Great Britain currently ranked in the Top 20.
A main player and crowd favorite, Cameron first established himself at the top after winning his maiden Masters 1000 title At Indian Wells in 2021. Overtaking Andy Murray, he became and still is the no. 1 British player, for both males and females. In this article we'll be touching on the 27-year-old career, what racquet he uses, his relationships and so much more.
Cameron Norrie was born on 23 August 1995 in Johannesburg, South Africa. Both his parents David and Helen Norrie were microbiologists from the UK. He has one sister Bronwen and the family moved from Johannesburg to Auckland, New Zealand when Cameron was 3 years old.
His journey with tennis started shortly after as at 4 years old he began playing with a cut-down squash racket. Recognizing his interest and talent, Cameron's parents began his coaching and training in the sport. Then when he was 16, he moved to London to train at the LTA's national training center in Roehampton.
He then moved alone another time to the States to attend Texas Christian College in Fort Worth, Texas. While there, the Brit trained and played college tournaments. He is trained by Coaches James Trotman and Facundo Lugones, both of whom have been with Norrie since he went pro in 2017.
| | |
| --- | --- |
| Name | Cameron Norrie |
| Age | 27 |
| Date of Birth | 23 August 1995 |
| Weight | 88kg (181lbs) |
| Height | 6ft 2in (188cm) |
| Residency | Auckland, New Zealand |
| Nationality | South African/British |
| Marital Status | Not married |
| Spouse | None |
| Siblings | No |
| Endorsement | K-Swiss, Babolat, Rado, Illuvium, Maui Jim, Lexus |
| Career Prize Money | $9,665,301 |
| Estimated Net worth | $11 Million |
| Plays | Left-Handed, Two-Handed Backhand |
| Coach | Facundo Lugones |
Cameron Norrie Prize Money
The Brit has accumulated $8,854,839 in prize money earnings as of 18 March 2023. The value is quite impressive given he has only been playing tennis professionally for 6 years. He made more than half of this total in 2021 and 2022 alone with the latter coming out to be his most successful year. 2023 is already off to a great start and is shaping out to become an even bigger success for the Brit. A full breakdown of his prize money earnings by year is given below:
Year
Prize money earnings
2017
$229,524
2018
$553,380
2019
$942,623
2020
$564,874
2021
$2,587,134
2022
$2,889,433
YTD 2023
$1,689,777
Total: $9,665,301
Cameron Norrie Net Worth
As of 2023, Cameron Norrie's net worth is estimated to be above $11 mil. Given his luxury sponsor and consistent success on the Tour, an upward trend is predicted for his future net worth.
Cameron Sponsorships & Brand Endorsements
Surprisingly, Cameron only has 3 brand sponsorships but each is a major endorsement. He has been using Babolat racquets since he was 12 and they still supply him with his racquets. K-Swiss sponsors his clothing and his third brand deal is with luxury watch manufacturer Rado. He can be seen wearing their Captain Cook High-Tech Ceramic Diver.
Norrie Tennis Racquet
Sponsored by Babolat, the 27-year-old endorses their Pure Strike series. However, on the court, he uses a modified Babolat Pure Control Tour that has been painted to resemble the Pure Strike. Some specs for his racquet include a 98in2 head size and a 16×20 string pattern.
| | |
| --- | --- |
| Head Size | 98 in² (632 cm²) |
| Length | 27 in (68.58 cm) |
| Strung Weight | 12.2oz / 345g |
| Swingweight | 299 |
| String Pattern | 16 mains x 20 crosses |
| Grip Style | Babolat Skin Feel + Overgrip |
| Composition | Graphite |
| Stiffness | 63 |
Cameron Norrie Career
Before representing Great Britain, Cameron played for New Zealand as a junior. He peaked at world no. 10 but due to a lack of funding from New Zealand's tennis administration, he switched to Great Britain in April 2013. At the beginning of the year, Cameron had become a senior and he played his first ATP match, winning in the first qualifying round at the Auckland Open.
More impressively, Cameron had also made the Great Britain F11 quarterfinals. The following year, he got accepted to Texas Christian University on a full sports scholarship. While he was there, he primarily played college tennis in the US. For the few tournaments, he played on the ITF Circuit in 2015, his greatest accomplishment was a semi-final appearance at the Canada Futures F6 and a title win at the USA Futures F29.
2016 was even more improvements with 2 back-to-back ITF Futures titles and a final showing at the ATP Aptos Challenger. At university, Cameron joined the Horned Frogs team and soon became the top-ranked male tennis player in the country. He even won the prestigious All-American award given to talented amateurs 3 times.
2017 was the year Cameron went professional and it was also his last year playing for TCU. He started the year with a semi-final run at the Maui Challenger along with 2 appearances at other Challenger events. 2017 was also the year of his ATP main draw debut which he had at the Aegon Championships after receiving a wild card. He did lose in the first round but made up for it with his first ATP main draw match win at Eastbourne just a few days later.
He upset Joracio Zeballos, recording his first Top 50 win. 2017 was another first for the South African as he received a wildcard into the singles draw at Wimbledon. However, it resulted in a first-round out. His US Open run was more successful as Cameron qualified for the main draw and progressed to the second round. At the Challenger events, he won his first title at Binghamton and made 3 consecutive final appearances at Cary, Tiburon, and Stockton. He ended the year as world no. 111, very close to his Top 100 debut.
2018 began very slowly with many first-round losses. At the Australian Open, Cameron couldn't qualify for the main draw, and at the Newport Beach Challenger, he lost in the first round. He also played for Great Britain at the Davis Cup for the first time, stunning world no. 22 Roberto Bautista Agut in the first match. This was a major win for the Brit but what followed was a streak of first-round outs. His Delray Beach, Acapulco, Nottingham Challenger, Aegon Championships, and Wimbledon Championships runs all ended in the first round. He did however qualify for the main draw at 2 Master events the Indian Wells and Miami Open, both of which also sadly resulted in first-round losses.
In the middle of these unsatisfying results, Cameron had much better performances as well. He reached the second round at Estoril but in the doubles competition, teamed with compatriot Kyle Edmund, he went on to win his first ATP title, upsetting former doubles no. 1 Wesley Koolhof and Artem Sitak. As a part of the Top 100, he experienced his first direct qualification into the singles draw of a Grand Slam at the French Open where after winning in the first round over Peter Gojowzyxk, he lost in the second round to Lucas Pouille. The Lyon Open was significant in Cameron's career as he reached his first ATP semi-final and recorded his first Top 10 win, against John Isner. He ended the season with a second semi-final at the BB&T Atlanta Open and a third quarter-final at Los Cabos.
In the following year, Cameron reached his first singles final and made his Top 50 debut. He started the season with a great run at the Auckland Open where he upset players like Taylor Fritz on his way to his first ATP final where he lost to Tennys Sandgren. Then at the Mexican Open, he upset Diego Scwarzman and others to reach his first ATP 500 semi-final but he again lost. His performance at the Grand Slams was just as disappointing with all of them resulting in first-round losses except for at Wimbledon where he lost in the second round to Kei Nishioka.
He did have 2 successful Masters 1000 event runs this year at Monte-Carlo and Shanghai where he reached the third round for the first time and second round respectively. Cameron had yet to win a singles title, an issue he would not remedy in 2020. He spent most of his 2020 season off the Tour and with his family back in New Zealand. He had played at the Auckland Open and Australian Open but lost in the first round of both events. He then returned to Delray Beach and after qualifying, he lost in the second round. Following a first-round loss at the Mexican Open, Cameron would go on a hiatus, only to return during the last few months. The break did him some good as he had his best Grand Slam performance to date at the time, reaching the third round at the US Open after defeating Federico Coria and Diego Schwartzman. His French Open run wasn't as successful however as he suffered a defeat in the first round. His best non-Grand Slam performance of the year was reaching the only quarter-finals of the season at St. Petersburg.
Coming to more recent times, 2021 was Cameron's breakout year. He began the season by replicating his best Grand Slam performance from last year by reaching the third round at the Australian Open. The following that, he reached the second final of his career at Estoril. En route to a third final at Lyon, Cameron had the biggest win in his career against world no. 4 Dominic Thiem.
Read Also: Channels to Watch French Open in the UK, USA, and Canada
At Wimbledon and at the French Open, he reached the third round again meaning out of the 4 Grand Slam events, he reached the 3rd round at 3 of them. But before that, Cameron had a final appearance at the Aegon Championships where he upset world no. 24 Arslan Karatsev.
His first singles title also came this year. After upsetting Brandon Nakashima in the finals, Cameron won his maiden singles title at Los Cabos. He later entered both singles and doubles competitions at the Citi Open where he became a quarter-finalist in the doubles category. One of his best season performances was seen at the San Diego Open where he upset world no. 13 and world no. 5 Andrey Rublev on his way to the 5th final of the season. He then reached the 6th at Indian Wells in a spectacular run where he upset Nikoloz Basilashvilli in the finals to win his maiden Masters 1000 title. Now, Cameron had surpassed Daniel Evans as the British no. 1 and had broken into the Top 20. As an alternate for Stefanos Tsitsipas, Cameron made his ATP Finals debut when the former fell ill. He lost however in the round-robin stage.
2022 was even better than his previous season. He started the year with his third title at Delray Beach and soon after, welcomed a fourth at Lyon. His Australian Open run might have resulted in an early exit for the Brit but the rest of the Grand Slams saw much better performances. He reached the 9th final at the Mexican Open, upsetting world no. 3 Stefanos Tsitsipas along the way.
Then at the Masters tournaments, he reached the quarter-finals at Indian Wells, the semi-finals at Cincinnati, and the 3rd round at both the Canadian and Miami Open. As for the Grand Slams, he reached the third round at the French Open for the second consecutive year and most importantly, he reached the semi-finals at Wimbledon, making it his best result at any Grand Slam to date. The victory propelled him for the first time into the Top 10 as world no. 8. He ended the year with a 4th round appearance at the US Open as well, which was his best showing at the event.
Norrie's 2023 season is already off to an amazing start. He became runner-up at the ASB Classic in January, which he followed up with a third-round appearance at the Australian Open, his best at the event. Then during the Golden Swing of Latin America, Cameron reached 2 back to back finals at the Argentina Open and the Rio Open losing and winning respectively against world no. 2 Carlos Alcaraz. The Rio Open victory was redemption after his loss at Argentina and won him his 5th career title. Most recently, Cameron was competing at Indian Wells where he became a quarter-finalist. Even before all the tournaments, at the United Cup, Cameron won his matches against then-world no. 2 Rafael Nadal and world no. 9 Taylor Fritz.
Cameron Norrie Titles
The former juniors world no. 10 was also the no. 1 US college tennis player. He has won 5 total titles which can be divided into 4 singles and a doubles title. He won his first singles title in 2020 at the Los Cabos Open and the greatest singles title of his career is the 2021 Indian Wells Masters title, which is his only Masters title to date. Most recently, he won his 4th singles title at the ATP 500 Rio Open. After the 2021 Masters title, he became the no. 1 British tennis player and after his 2022 semi-final run at Wimbledon, Cameron peaked in the rankings as world no. 8. Today, he is still part of the top leagues as world no. 12.
Cameron Norrie Relationships
Cameron is in a long-term relationship with 33-year-old textile designer and entrepreneur from Chicago, Lousie Jacobi. The pair first met in the summer of 2019 but started dating right before the pandemic. Cameron had flown her out to Vienna for a tournament and the couple has been together since. She is an avid supporter of Cameron's tennis career and was famously seen crying as a spectator after Norrie won his quarter-final match against David Goffin in the 2022 Wimbledon Championships. The 2 currently have no children.
How many titles has Cameron Norrie won?
Norrie has won 5 titles including an Indian Wells Masters 1000 title and an ATP 500 Rio Open title.
What is Cameron Norrie known for?
He won the Indian Wells Masters trophy in 2021 and became a Wimbledon semi-finalist in 2022.
Is Cameron Norrie married?
No, but he dating 36-year-old artist and entrepreneur from the States, Louise Jacobi. 
What is Cameron Norrie's net worth?
His net worth has been estimated to be over $11 mil.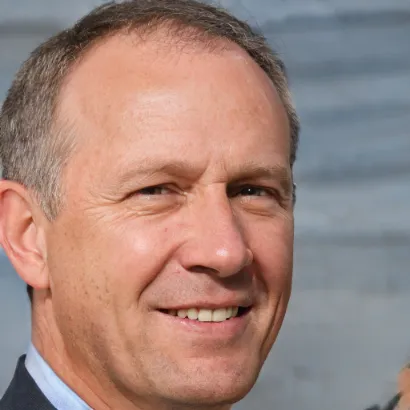 As someone who enjoys both playing tennis and writing, I strive to embody a combination of skillful technique and unwavering perseverance on the court while simultaneously offering valuable observations and reflections to my audience through my articles. My overarching objective is to motivate and encourage others on their individual paths towards tennis success.