There aren't many countries that can claim to have the same historical impact as Australia. Throughout modern tennis history, paragons of skill, determination, and hard work have risen from Australia that have gone on to become certified tennis legends.
Rod Laver, John Newcombe, and Roy Emerson are just a few such names. In the Open Era, Lleyton Hewitt first rose to prominence and was succeeded by Andy Murray. Leading this new generation of Australian players is Alex de Minaur.
He first rose to international stardom as a teenager when he reached the 2018 Next Gen ATP Finals, a feat he replicated the following year as well. The former world no. 15 and current no. 19 is just getting started in his career and he very recently won his greatest singles title at Acapulco. In this article we'll be touching on the Aussie trailblazer's career, what racquet he uses, his relationships and so much more.
Alex de Minaur was born in Sydney, Australia on the 17th of February 1999 to Uruguayan and Spaniard parents, Anibal and Esther de Minaur. The parents first met at Alex's father's restaurant in Sydney when his mother, Esther started her job as a waitress.
They make up a family of 8 consisting of the mom and dad, Alex, and his 2 brothers and 3 sisters. Though he had no familial bonds with the sport, Alex was only 3 years old when his mother introduced him to tennis. He thus started playing at the Sydney Private Tennis Academy in Kogarah Bay. He trained with coaches Kerry Dock and Cindy Dock until at the age of 5, Alex moved to Alicante, Spain.
While in Alicante, he met and started playing under the tutelage of his current coach, Adolfo Gutierrez. He moved back to Australia at the age of 13, now playing tennis representing his home country. Adolfo Gutierrez and Peter Luczak both coach the young talent, while Australian tennis icon Lleyton Hewitt serves as his mentor.
Alex de Minaur Profile
| | |
| --- | --- |
| Age | 24 |
| Date of Birth | 17 February 1999 |
| Weight | 69kg (152lbs) |
| Height | 6ft 0in (183cm) |
| Residency | Monte Carlo, Monaco |
| Nationality | Australian/Spaniard |
| Marital Status | Not married |
| Spouse/Girlfriend | NA |
| Children | NA |
| Endorsement | Asics, Wilson, TAG Heuer, enIQ Wellness |
| Career Prize Money | $9,529,979 |
| Estimated Net worth | 10 Million |
| Plays | Right-Handed, Two-Handed Backhand |
| Coach | Adolfo Gutierrez |
Alex de Minaur Net Worth
Given his sponsorships and career achievements, Alex de Minaur's net worth is estimated to be around $10 mil.
Alex de Minaur Prize Money
Alex de Minaur has accumulated an impressive approx 8 Million USD in the 8 years he has been playing professionally. He made almost $3.5 mil in 2 years alone, those being 2023, his most financially auspicious season, and 2019, his breakthrough year. A full breakdown of his prize money earnings per year is given below:
Year
Prize money earnings
2015
$496
2016
$20,802
2017
$212,227
2018
$1,252,960
2019
$1,979,783
2020
$1,016,922
2021
$1,260,691
2022
$1,984,721
YTD 2023
$1,639,322
Total: $8,702,658
Alex de Minaur Sponsorships and Brand Endorsements
The former no. 15 has quite recently seen massive success on the Tour and globally. He has collected a good deal of sponsorships and brand endorsements even in the early stages of his career. Alex is sponsored by Wilson for his racquets and Asics for his on-court apparel.
He has endorsed Swisse Wellness, a supplement company, and worked with Fair Markets, a global advocacy corporation in the trading sector. A previous luxury sponsor of his is TAG Heuer whose watches he was seen wearing.
Alex de Minaur Racquet
Sponsored by Wilson, the no. 1 Australian player endorses and uses their flagship Wilson Blade 98 v8 16×19 racquet. The white and black racquet has a 16×19 string pattern and a 98in2 head size.
Alex de Minaur Career & Achivements
FairMarkets encourages its customers to make their investment strategy and provides them with products and tools to execute it carefully. At the end they will see the natural result: Success! 🙌🎾@alexdeminaur #FairMarkets #AlexDeMinaur #finance #forex #success #tennis pic.twitter.com/riapfNrM2I

— FairMarkets Australia (@FairmarketsAU) May 30, 2022
Alex's juniors career started slow but was fully realized in his last year as a junior, winning a boy's major title and becoming the no. 2 junior. In late 2015, he went pro, making his debut on the ITF Men's Circuit but he only played 2 tournaments that year, with his first pro performance at a Spain F22 event resulting in a quarter-final appearance.
2016 was his first and final full year playing junior and he did not disappoint. He started the year with his ATP Challenger Tour debut performance at Canberra but he lost in the first round. This was followed by his first men's Grand Slam appearance at the Australian Open but outside in his first qualifying match. He fared much better at the boy's event, winning the boy's doubles title along with Blake Ellis.
Seeing as he wasn't yet ready for the Men's competition, he stuck to the boy's major tournaments for the rest of the year. He played in many more tournaments throughout the year with some impressive performances in Spain. He reached 2 ITF tournament finals and even an ATP Challenger Tour Final in Germany, both firsts for the then-17-year-old Alex. He ended the year with a peak juniors ranking of world no. 2.
Coming to 2017, his first season as an adult, Axex won his first ITF title, and made his ATP Tour debut as well as his Grand Slam main draw debut. He started the season recording 2 high-rank match wins against world no. 51 and world no. 46 players. Soon after, he made his Grand Slam debut at the Australian Open, receiving a wildcard into the main draw.
He secured a first-match win against Gerald Melzer but he was upset by Querry in the second round. He made his ATP Tour debut at his first-ever Masters tournament, at Indian Wells. He won his opening qualifying match but failed to progress past the second round.
Istanbul was his first normal-level ATP performance where he lost to world no. 207 Stefanos Tsitspias in the first qualifying round. At the French Open, he received a second wildcard into the main draw but this time, he was eliminated in the first round. He wasn't as lucky at Wimbledon where he had to progress through qualifications, losing in the 2nd quals round. He did however follows up this early loss with 3 stellar back-to-back tournament performances.
The first came in a Portugal F11 event where he reached the finals and succeeded, winning his first ITF title. Then at an F12 event in the same country, he reached the semi-finals. His last stellar performance was at a CHallneger event in Segovia. He reached his second Challenger final but couldn't manage a title win. Ast the last stretch of the 2017 season, he received a 3rd wildcard entry into the US Open where he was again upset in the first round. He played well in his last few tournaments, reaching the later stages in most. He ended the year as world no. 208 with a direct entry into the main draw of the Australian Open the following year.
2018 proved to be a great leap in his career where he made his Top 50 debut and even became runner-up at the Next Gen ATP Finals. He started off the season at Brisbane where he recorded his greatest single-match win against world no. 24 Milos Raonic. He also reached the semi-finals of the event which made him the lowest-ranked and youngest player to reach the final 4 at Brisbane.
He then reached a second ATP semi-final in Sydney where he reached his first ATP final, but he lost to Daniil Medvedev in the final. The Australian Open was rather disappointing as he lost in his opening match. At his second Indian Wells performance, he upset world no. 56 Jan-Lennard Struff in the first round but lost to world no. 8 Juan Martin in the second.
At Miami however, he received no wildcard and had to enter the competition through qualifying, where he succeeded, qualifying for the main draw, only to lose his first match again.The rest of this first half of the season saw no major successes except for 2 Challenger finals appearances.Alex had received a second wildcard at the Roland Garros but in a repeat of his Australian Open performances, he was ousted in the first round. As for his ranking, he made his Top 100 debut after winning a Challenger title at Nottingham.
He jumped 20 spots after he had his first impressive run at a Grand Slam event during the Wimbledon Championships. He set up a 3rd round match against world no. 1 Rafael Nadal where he was dominated by the Big Three member. Soon after, at the Washington Open, he reached his third ATP final but he still did not win a title, losing to world no. 3 Alexander Zverev but upsetting Andrey Rublev and world no. 23 Hyeon Chung along the way.
This performance also allowed him to make his Top 50 debut. He ended the year with 2 more impressive round runs at the US Open and Shanghai Masters. His performance this season won him qualification into the Next Gen ATP Finals where he won all his round-robin matches ad huis semi-finals match against Jaume Munar to set up a final contest with Setafnos Tsistspicas, the eventual champions. He ended the year ranked no. 31.
2017 to 2018 saw improvement in Alex's performance but coming to 2019, he drastically improved, reaching a second Next Gen ATP Finals final and winning not one, but three ATP titles. He won his first very early in the season at the Sydney International where he upset Andreas Seppi in the final. Prior to this, he also received his first direct entry into a Grand Slam at the Australian Open, reaching the third round, making it his 3rd consecutive third round appearance at a major event.
He claimed his second title in Atlanta after upsetting Taylor Fritz in the final. His third and last of this season was won at the Shuhai Championships. Other highlights from this year include a quarter-final appearance at Acapilco, 2 third-round runs at the Cincinnati and Rome Masters, and a runner-up placement at Basel. At the Grand Slams, he had his best major performance so far at the US Open, reaching the 4th round of a major for the first time. The Aussie had again qualified for the Next Gen ATP finals where he reached the finals for the second consecutive time, losing to eventual champion Jannik Sinner.
Coming to more recent times, 2020 was a slow season for Alex, like it was for most players as many tournaments were suspended due to the pandemic. He won the greatest title of his career to date this year, at the Cincinnati Masters. Paired with Pablo Carreno Busta, the duo stunned at the event, clinching the Masters 1000 doubles trophy in the finals. This won Alex his first Masters and first doubles title. A second major accomplishment from this short season came at the US Open, where Alex reached his first Grand Slam quarter-final.
The only ATP final he reached in 2020 was at the European Open but he could not win a trophy. The following year, Alex saw major inconsistencies in his performance, best seen at the Grand Slams, as after a third-round run at the Australian Open, he never reached past the second round. He faced many early outs until the grass season. He reached a quarter-final at Stuttgart, a semi-final at the Queen's Club Championships, and his only title of the year at Eastbourne International. He then experienced another series of early losses with his best performance being at Indian Wells where he reached the fourth round. He ended the season ranked no. 34.
His 2022 season was a great comeback after an off-season. He began the season representing Australia at the ATP Cup, helping them reach the finals. Then at the Australian Open, Alex reached his third overall and first fourth-round appearance before losing to Jannik SInner. The Indian Wells Masters saw a second 4th round appearance which was followed by a third-round run at Miami. At the Barcelona Open, he upset world no. 10 Cameron Norrie on his way to the semi-finals before losing to Carlos Alcaraz. He reached another semi-final at Lyon but his French Open performance resulted in a first-round out.
His Wimbledon performance was much better and he reached his 4th Grand Slam fourth round. In the final few months, he reached a third semi-final at the Stockholm Open, followed by a third round at the Rolex Paris Masters where he upset a Top 5 player for the first time, beating world no. 3 Daniil Medvedev. He achieved a year-end ranking of no. 24.
In 2023, Alex reached the 4th round of the Australian Open for the second time in a row and won his 7th and biggest singles title at Acapulco. He has also reached 2 back-to-back quarter-finals at Marseille and Rotterdam but both his Indian Wells and Maimi performances have resulted in first-round outs. He most recently lost in the 2nd round of the Monte-Carlo Masters.
Alex de Minaur Titles
The current world no. 19 has won 8 ATP titles, consisting of 7 singles and a doubles title. He won his first in 2019 at the Sydney International while his latest title was won very recently at Acapulco, the Mexican Open. The Mexican Open is also his greatest singles title but his best overall title is his 2020 Cincinnati Masters doubles title that he won alongside Pablo Carreno Busta. He achieved a career-high doubles ranking of no. 58 after his Masters win and a career-high singles ranking of no. 15 after he won the title at Eastbourne 2021.
Alex de Minaur Relationships and Children
Given his young age, Alex has not been linked to many potential romantic partners in the past. Currently, he is dating 26-year-old British tennis player Katie Boulter. The two have been together for over 3 years and first started dating back in March 2020.
Not much is known about the duo's personal life as they have chosen to keep their romantic lives private. They have however taken to social media to express their admiration and pride in each other's accomplishments. Katie most recently posted on her Instagram, congratulating the rising star on his Acapulco win. They currently have no children together.
Alex de Minaur FAQs
How many titles has Alex de Minaur won?
Alex has won 7 singles and 1 doubles ATP title which includes an ATP 500 singles title and a Masters 1000 doubles title from Cincinnati.
Is Alex de Minaur married?
No, but he is currently in a relationship with English tennis player Katie Boulter.
What is Alex de Minaur's net worth?
His net worth is estimated to be around $10 mil.
Has  Alex de Minaur won a Grand Slam?
No, he has yet to win a major title with his best Grand Slam showing being a quarter-final run at the 2020 US Open.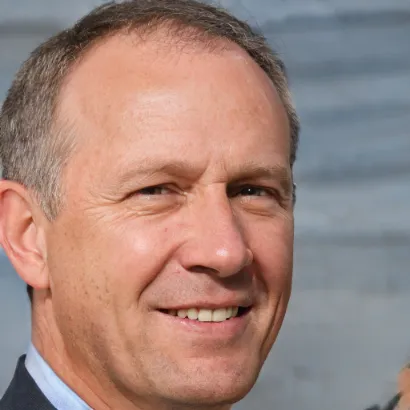 As someone who enjoys both playing tennis and writing, I strive to embody a combination of skillful technique and unwavering perseverance on the court while simultaneously offering valuable observations and reflections to my audience through my articles. My overarching objective is to motivate and encourage others on their individual paths towards tennis success.