Nick Kyrgios has been playing tennis for the better part of 2 decades. Whereas many would expect his performance to fall off at this stage in his career, the 27-year-old has defied all expectations and got a second wind.
His 2022 performance revived his career and saw him reaching new heights he had never before. The former world no. 13 recently recorded his first major win and first singles major final.
He is also well known as a rather hot-headed and controversial player that has received more fines due to his on-court behavior, than any player in ATP history. In this article we'll be touching on the Aussie trailblazer's career, what racquet he uses, his relationships and so much more.
Nick Kyrgios, born on April 27, 1995, in Canberra, Australia, is a talented tennis player of Malaysian-Greek descent. He showed an early interest in tennis and basketball. At the age of 14, he received a full scholarship from Australia's Institute of Sport and relocated to Melbourne Park to pursue his tennis career. Despite his initial reluctance to work with coaches, he had long-term coaching support from Todd Larkham. Throughout his career, he has also received temporary coaching from Lleyton Hewitt, John McEnroe, Jimmy Connors, and Pete Sampras.
Nick Kyrgios Bio
| | |
| --- | --- |
| Age | 27 |
| Date of Birth | 27 April 1995 |
| Weight | 87 kg (192 lbs) |
| Height | 6ft 4in (193cm) |
| Residency | Canberra, ACTSydney, New South WalesNassau, The Bahamas |
| Nationality | Australian |
| Marital Status | Not married |
| Spouse/Girlfriend | NA / Costeen Hatzi |
| Children | NA |
| Endorsement | Nike, Yonex, Beats, IMG, Global Sporting Connections, ALIVE |
| Career Prize Money | $12,478,415 |
| Estimated Net worth | $15 Million |
| Plays | Right-Handed, Two-Handed Backhand |
| Coach | Nick Kyrgios said he doesn't have a coach because he 'would never put that burden on someone' |
Nick Kyrgios Net Worth
Given his many sponsorships and career achievements, Nick Kyrgios' net worth is estimated to be around $15 mil.
Nick Kyrgios Prize Money
Nick Kyrgios has accumulated an impressive $12,478,415 in prize money earnings. He made over $3 mil in 2022 alone which was the most successful season of his career. A full breakdown of his prize money earnings per year is given below:
Year
Prize money earnings
2013
$109,785
2014
$648,476
2015
$1,022,949
2016
$1,802,894
2017
$1,908,853
2018
$1,063,348
2019
$1,384,574
2020
$556,370
2021
$430,103
2022
$3,378,815
YTD 2023
$0
Total: $12,478,415
Nick Kyrgios Sponsorships & Brand Endorsements
The former world no. 13 has had brand deals and endorsements with many companies. He is sponsored by Nike for his clothing and Yonex for his racquets. His current sponsors include IMG and Global Sporting Connections who manage the talent. He is also a brand ambassador for Beats Audio.
Previously, Nick worked with the underwear brand Bonds and international aviation company Malaysia Airlines but both ended their associations with the mercurial player due to his many controversies. He also co-founded PlayersVoice.
Nick Kyrgios Racquet
Sponsored by Yonex, Kyrgios endorses the Ezone 98 racquet, but he actually uses an older mold painted to resemble the Ezone 98; the Yonex Ezone Xi 98. Some specs of his racquet include a 98in2 head size and a 16×19 string pattern.
| | |
| --- | --- |
| Head Size | 630 cm² / 98 in² |
| Length | 685 mm / 27.0 in |
| Weight | 305 g / 10.8 oz |
| Balance | 315 mm |
| String Pattern | 16 mains x 19 crosses |
| Stringing Advice | 45 – 60 lbs |
| Beam | 23.5 / 24.5 / 19.5 mm |
| Composition | HM GRAPHITE / 2G-Namd™ SPEED / VDM |
| Color | Sky Blue |
Nick Kyrgios Career
He is a highly skilled tennis player and had an impressive career as a junior. He became the world's #1 junior player and won multiple major titles in his category. His journey began at the age of 13 when he played his first junior match in his home country at an ITF tournament.
In 2010, he secured his first title at Fiji, which marked the start of his consistent participation in junior events and significant improvement in his rankings.
In 2011, Nick made his debut at the junior Grand Slam during the Australian Open. The following year, he decided to turn professional, although his success remained more prominent in junior events. While he faced an early exit in his first men's Grand Slam match at the 2012 Australian Open, he performed well in the qualifications round and achieved notable results in the ITF Men's Circuit.
Nick's focus shifted toward the junior series, where he excelled. He triumphed at the French Open and Wimbledon Championships, capturing two doubles major titles. In the new year, he showcased significant improvements in his Grand Slam performance. He qualified for the Australian Open and recorded his first main draw match win. He also made his ATP Tour debut at the Brisbane International, although he lost in the qualifications. At the 2013 Australian Open, he won his only juniors singles title but experienced another early exit in the men's qualifications.
However, Nick's breakthrough came soon after when he won his first ATP Challenger tournament at the Nature's Way Sydney Tennis International. His impressive performance continued at the French Open, where he made his Grand Slam main draw debut. He secured a remarkable victory over former world number 8 Radek Stepanek, marking his first win at a Grand Slam and any ATP Tour event. Nick's success elevated his junior ranking to world number one and his professional ranking to 213.
Read Also: List of Channels to Watch French Open in UK, USA, Canada
In 2013, he won a second junior doubles title at the boys' Wimbledon Championships. He also qualified for the 2013 US Open, but unfortunately, he was upset in the first round. Nevertheless, he ended the year as the 182nd-ranked player in the world.
In 2014, Nick officially began his professional career. Although he faced some setbacks due to shoulder and elbow injuries, he managed to upset Benjamin Becker in the first round of the Australian Open. He won his second ATP Challenger title at the Sarasota Open and added two more titles at the Savannah and Aegon Nottingham Challenger events. His breakthrough came at the Wimbledon Championships, where he surprised everyone by reaching the quarter-finals after defeating several notable players. By the end of the year, he achieved a ranking of 52.
Nick's success continued in 2015 with a second quarter-final appearance at a Grand Slam, this time at the Australian Open. He also made significant strides in ATP events, reaching the finals at the Estoril Open and defeating Roger Federer at the Madrid Open. While his Grand Slam performances varied, he consistently reached the third and fourth rounds.
The year 2016 was Nick's breakthrough season. He won three ATP titles, entered the Top 15 rankings, and helped Australia win the Hopman Cup. He secured his first ATP title at Marseille and reached the semi-finals at the Dubai Championships and Miami Open. Nick clinched two more titles at Atlanta and the Chengdu Open, becoming the youngest teenager to join the Top 20 since Marin Cilic. He also achieved consistent results in Grand Slam tournaments, reaching multiple third and fourth rounds.
In 2017, Nick's standout performances were at various Masters tournaments. He upset Novak Djokovic at the Mexican Open and reached the semi-finals. He followed this with quarter-final appearances at Indian Wells and Cincinnati Masters. Although his Grand Slam performances were not as strong, he managed to defeat top-ranked players.
Returning to form in 2018, Nick won a title at the European Open and reached the fourth round at the Australian Open. He experienced a temporary setback due to injury, missing the French Open. However, he reached the semi-finals at both Stuttgart and the Queen's Club Championships, defeating Andy Murray along the way. He achieved respectable results at the remaining Grand Slams.
In 2019, Nick won two more titles, but his season was marred by controversy and suspension. He continued to upset top-ranked players at the Mexico Open and Washington, demonstrating his potential. His Grand Slam performances improved throughout the year, reaching the first round at the Australian Open, the second round at Wimbledon, and the third round at the US Open.
In 2020, Nick's season was limited, with his notable performance at the Australian Open where he reached the fourth round. The following year, he faced a knee injury that hindered his progress toward the end of the season. However, he made an impressive comeback, climbing back into the Top 20 rankings. At the Australian Open, he reached the second round and won the doubles title with Thanasi Kokkinakis.
Kyrgios achieved quarter-final and semi-final appearances at Indian Wells and Miami respectively, showcasing his skills in both singles and doubles. He continued his success with strong performances at Wimbledon and the US Open, including defeating the world number one twice in the same year. He participated in the Tour Finals for the first time and ended the season with his best career rankings in singles and doubles.
Despite his phenomenal performance, Nick has taken a hiatus in 2023 and has not played any professional matches yet.
Nick Kyrgios Titles
The current world no. 25 has won 11 total ATP finals, consisting of 7 singles and 4 doubles titles. He won his first title at the 2016 Open 13 in Marseille and he has notably won 5 ATP 500 titles, at the Tokyo Open, at Mexico, and 3 at the Washington Open.
His biggest title however is easily his 2022 Australian Open doubles title. His most recent title was won at the 2022 Washington Open. Nick has ranked in the Top 15 for both singles and doubles rankings, peaking at world no. 13 and world no. 11 respectively.
Nick Kyrgios Relationships and Children
He has been involved in a good deal of controversy both on and off the court. His dating history is well known and long but currently, the 27-year-old is dating Sydneysider blogger and influence, Costeen Hatzi.
Their love story began online as Nick placed an order for a mirror at the 22-year-old's inline store on Instagram which was later revealed to be a ploy for Nick to meet Costeen in person. They began dating shortly after and announced their relationship in December 2021.
In the past, he has dated Croatian-Austrlaian tennis player Ajla Tomljanovic, Russian tennis player Anna Kalinskaya, and Australian model Choara Passari. His relationship with Chaiara ended poorly with a common assault case being filed against the Wimbledon finalist which he pled guilty to.
Nick Kyrgios-related FAQs
What is Nick Kyrgios' net worth?
His net worth is estimated to be around $15 mil.
How many titles has Nick Kyrgios won?
Nick has won 7 singles and 4 doubles ATP titles which included 4 ATP 500 wins and a major doubles win at the 2022 Australian Open.
Is Nick Kyrgios married?
No, but he is currently in a relationship with Sydneysider interior designer and influencer Costeen Hatzi.
Has Nick Kyrgios won a Grand Slam?
Yes, he won a doubles major title at the 2022 Australian Open, the same year he went on to become the singles Wimbledon runner-up.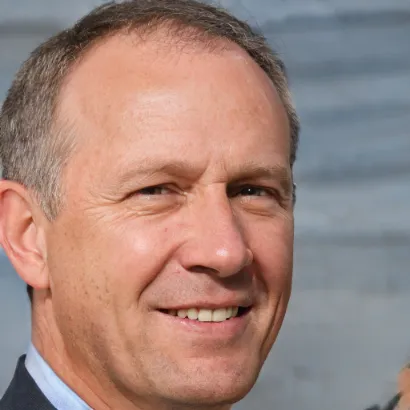 As someone who enjoys both playing tennis and writing, I strive to embody a combination of skillful technique and unwavering perseverance on the court while simultaneously offering valuable observations and reflections to my audience through my articles. My overarching objective is to motivate and encourage others on their individual paths towards tennis success.