Apart from the Grand Slam events, the Laver Cup is the most anticipated tennis tournament every year. So if you've just started getting into tennis or want to see Roger Federer's send-off tournament, we have covered everything you need to know about the Laver Cup 2023.
Read Also: Roger Federer Announces Retirement: Why and What Lies Ahead
Laver Cup Tennis Tournament
The Laver Cup is an annual indoor hard-court ATP tournament. The tournament takes place every September, usually 2 weeks after the US Open, except for in 2020, when it was canceled following the COVID-19 outbreak.
It is played between 2 teams, Team Europe and Team World, with 6 players on each side. The Europe team consists of European tennis players with the World team having their 6 counterparts from around the world.
The venue varies every year from cities in Europe to any city in the rest of the world. This year will mark its 6th edition since it was first established in 2017, making it the first time where the Big Three will not play.
| | |
| --- | --- |
| Location | Vancouver, Canada |
| Venue | Rogers Arena |
| Tour Category | NA |
| Prize Money | $2,250,000 ($250,000 to each player on the winning team) |
| Draw | 2 teams, 9 singles, 3 doubles |
Laver Cup 2023 Results
Team world successfully defended their Laver Cup title in their home court. Team World thrashed Team Europe 13-2 to win the Laver Cup for a second successive year in Vancouver. Ben Shelton became the star of Team World. Norwegian Casper Ruud's win over American Tommy Paul on Saturday sealed Europe's only points.
Laver Cup 2022 Results
For the first time in history of Laver Cup, Team World finally wins Laver Cup 2022. Team World defeated Team Europe with e margin of 13-8 points.
On 1st day, points were equal with 2 all. 2nd day Team Europe was dominated on Team Europe with 6-2 and total points were 8-4 at the end of 2nd day. On final day Team World was absolute dominated on Team Europe by winning all fist 3 matches and gained 9 points which lead them to win the Title.
In 2022, Team World became champions of Laver Cup. Team World defeated Team Europe with 13-8. John McEnroe's team became champions of Laver Cup 1st time since start of this tournament in 2017.
Laver Cup History and Past Winners
The Laver Cup was named in honor of Rod Laver and created as a partnership between 3 parties: TEAM8, Roger Federer's management company, Jorge Paulo Lemann, Brazilian businessman and former Davis Cup player, and Tennis Australia. During its inception, Roger Federer aimed to create a tennis tournament in the likeness of the biennial Ryder Cup golf tournament in which 2 teams of players from the US and Europe competed against one another.
Famous rivals John McEnroe and Björn Borg were chosen to be the team Captains and have reprised their roles for every tournament since. Team World has yet to win the Laver Cup with Team Europe having 4 consecutive wins.
| | | | |
| --- | --- | --- | --- |
| Edition | Score | Winning Team | Location |
| 2017 | 15-9 | Europe | Prague, Czech Republic |
| 2018 | 13-8 | Europe | Chicago, USA |
| 2019 | 13-11 | Europe | Geneva, Switzerland |
| 2021 | 14-1 | Europe | Boston, USA |
| 2022 | 13-8 | World | London, UK |
| 2023 | 13-2 | World | Vancouver, Canada |
| 2024 | | | Berlin, Germany |
Laver Cup 2023 Prize Money
Total prize money of Laver cup 2023 is $2,250,000. Every contender receives a participation fee reliant on their ATP ranking that year and besides this guaranteed amount, all the players on the winning team also receive $250,000.
In 2019, the tournament became an ATP-sanctioned event however, winning or participating in the tournament does not give any ranking points.
Laver Cup 2023 Dates
The tournament will be held over 3 days from the 22-24 of September. There are no qualifying rounds as each player that participates is selected beforehand.
Laver Cup 2023 Schedule and Format
| Session | Day 1 (22 Sept) | Day 2 (23 Sept) | Day 3 (24 Sept) |
| --- | --- | --- | --- |
| DAY | M1- Singles | M5- Singles | M9- Doubles |
| DAY | M2- Singles | M6- Singles | M10- Singles |
| DAY | | | M11- Singles |
| DAY | | | M12- Singles |
| NIGHT | M3- Singles | M7- Singles | |
| NIGHT | M4- Doubles | M8- Doubles | |

Note: Times are according to local time.
DAY Session: DAY 1 and 2 will start at 1 pm and Day 3 will start at 12pm.
Night Session: Starts at 7 pm.
Whichever team reaches 13 points first, wins the Laver Cup. 1 point is earned per match on the first day, 2 per match on the second, and 3 per match on the third and final day. In this way, the Cup is always played on the third day.
Each match is played to the best of three and if the scores are tied after the 12 matches, a tie-breaker match will be played. If on the 3rd day, only one match is played to decide the winner, a follow-up match will be played after the award ceremony.
Laver Cup 2023 Players
Every year, the players are selected via 2 methods. Three of the 6 qualify based on their ATP ranking following the French Open in June, while the other three are chosen by the individual captains as "captain's picks" before the US Open in August.
Europe Team
Captain
Vice-Captain
Player
ATP Ranks
Björn Borg
Thomas Enqvist
Andrey Rublev
6
Casper Ruud
9
Hubert Hurkacz
16
Alejandro Davidovich Fokina
25
Gaël Monfils
35
Arthur Fils
44
Jiri Lehecka (Alternate Player)
29
Stan Wawrinka (Alternate Player)
40
World Team
Captain
Vice-Captain
Player
ATP Ranks
John McEnroe
Patrick McEnroe
Patrick McEnroe
12
Taylor Fritz
8
Frances Tiafoe
11
Tommy Paul
13
Félix Auger-Aliassime
14
Ben Shelton
19
Francisco Cerúndolo
21
Christopher Eubanks (Alternate Player)
32
Milos Raonic (Alternate Player)
33
Laver Cup Draws
There wIll be total of 12 matches, 9 singles and 3 doubles. The plays for the 1st day will announce in the afternoon of the day prior. For the 2nd and 3rd days, the lineup will announce an hour after play ends on the 1st and 2nd day respectively.
Laver Cup 2023 Tickets
To book your tickets and for information regarding hospitality and taxes, click the link added below. 2023 Laver Cup Tickets: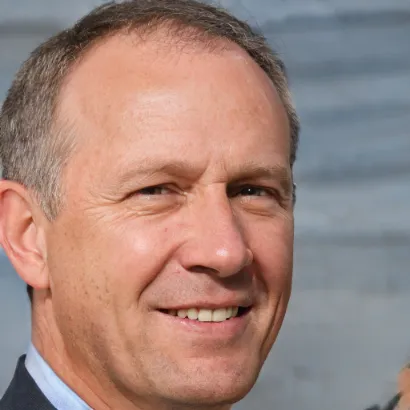 As someone who enjoys both playing tennis and writing, I strive to embody a combination of skillful technique and unwavering perseverance on the court while simultaneously offering valuable observations and reflections to my audience through my articles. My overarching objective is to motivate and encourage others on their individual paths towards tennis success.