When you think of sports that might align with tennis, they're all sure to be fairly active. There's an obvious crossover with other racquet sports, such as racquetball and badminton. Given the endurance required, you could argue tennis players might be good at athletics or other forms of high-octane exercise. However, you might not pick poker as a pastime that has many crossovers with tennis.
You'd be wrong. Some of the top names in tennis have displayed more than adequate skills around the field. Boris Becker is the obvious example, the six-time Grand Slam winner has earned around $100,000 from playing poker, and he finished 40th in the Five Star World Poker Classic in 2009.
Other tennis players found their career stopped through injury and had to apply their skills to poker; David Benyamine was forced into early retirement through a back injury before he could ascend the ranks. He's done well in poker; he has cashed 40 times in the World Series of Poker and has over $7.8m tournament winnings to his name.
What skills do tennis players possess that make them suitable for the poker table? How can one sport, focused on peak physical fitness and technique, crossover with a pastime that can see you sitting in one position for hours on end? It might surprise you to find out how closely aligned they are.
Study
One aspect of tennis that often goes unnoticed by fans is how much a player must study their opponent. Andre Agassi won eight Grand Slam titles, and in a move described by GolfDigest.com as one a poker player would be proud of, he found a tell within Boris Becker's game. The German stuck his tongue out in the direction he would serve, making his balls easier to return.
That is a solid example of tennis and poker aligning; if you can figure out your opponent's tells around the felt, you can anticipate the hand they're holding. The same goes for tennis; are they right or left-handed? 'Do Left-Handers Have an Advantage in Tennis?' Does your opponent stick their tongue out when they serve?
Stamina
Tennis is a game of immense stamina, demanding your body perform to the very best it can. This might be in the form of exertion, which is different from poker, but you still need the stamina to play the card game. Sometimes, a poker hand can go on for hours, and all the time you have to watch what is happening. You have to judge your hand, bluff your opponent and study their actions.
You manage your chips too and make calculations as to your chances of winning the hand. Poker.org claims that players focus on their health, eating right before a big game and ensuring they're in top condition, just as you would in tennis. Why? Because poker demands a great deal of stamina and concentration over several hours, just as it would on a tennis court.
Adaptability
Things happen in a tennis game you might not expect, you struggle for form, your opponent changes their service, or you aggravate an injury. You might have to adapt and evolve quickly to win a game, showing the sort of adaptability that sets the best ahead of the rest.
That's the same in poker, a good hand can quickly turn bad, or an opponent could get a better hand even over one you thought was good. You might have to change strategy mid-hand or adjust to suit an opponent's style. That ability to adapt is a common trait in the world's best athletes.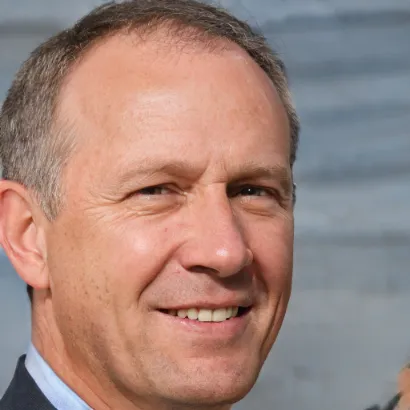 As someone who enjoys both playing tennis and writing, I strive to embody a combination of skillful technique and unwavering perseverance on the court while simultaneously offering valuable observations and reflections to my audience through my articles. My overarching objective is to motivate and encourage others on their individual paths towards tennis success.